---
While most companies were struggling to figure out Zoom meetings in 2020, one large CPG company brought cross-functional, international teams together to remotely prototype packaging and products for the U.S. and abroad.
These Design Sprints were a response to the CEO encouraging management to embrace a more agile approach to problem solving. Inspired by the nimbleness of startups, he directed his teams to find ways to accelerate product development and how they worked in general.
This inspiration empowered our client — the organization's Design Thinking Champion — to explore opportunities for rapid iteration. In the year or so prior to the Covid-19 pandemic, she'd begun to assemble stakeholders from various departments and divisions at locations around the world for in-person collaboration. Still, the virus (and subsequent lockdown) upended this practice.
In response, the Champion engaged Voltage Control to help her continue her design thinking sessions remotely. She had been impressed by the wealth of free online resources Voltage Control had created as well as founder Douglas Ferguson's books. She also liked that we had a relationship with Google Ventures' Jake Knapp — author of the popular book Sprint — and conducted the five-day Design Sprints he popularized at GV (formerly Google Ventures).
Voltage Control worked closely with the Champion to plan and execute nine Design Sprints in total. One of which was a five-day workshop to explore innovative, sustainable packaging designs for three hot wax hair removal products. The challenge at hand was to use consumer-centric techniques to address the deeper needs of the brand's customers. To accomplish this, Voltage Control defined the objectives for each day:
Monday – Map
Tuesday – Sketch
Wednesday – Decide
Thursday – Prototype
Friday – Test
Day 1: Map
A big part of the first day was setting goals, asking questions and exploring how the team might arrive at a solution. Because of Covid-19 protocols, each team member joined the workshop via Zoom and collectively recorded thoughts in the online collaboration tool Mural.
To kick things off, Voltage Control socialized observations from the pre-work everyone did before joining the session. This ensured participants had the chance to connect 1:1, and everyone was heard. We then asked everyone to share what was interesting about the challenge and what questions they had going into the session.
Some of these included:
Do we understand consumers' key drivers for purchase?
Can we find a solution that doesn't impact other usage aspects like safety?
Can we combine functionality with aesthetics?
Will consumers be able to recycle/reuse/compost independently of their country of origin?
These questions were then followed with a review of the problem space. Voltage Control believes no one knows everything, so a group discussion helped unlock individually held knowledge and provided a chance for the larger team to get aligned.
Day 1 then concluded with the design thinking activity "How Might We" (HMW), which encouraged participants to think big without getting mired down by the painful details of bringing a complete solution to market. Each team member selected their top four HMW notes, and the entire team reviewed these essential questions to keep in mind during testing. Affinity grouping and dot voting were used to select the most significant questions without debate.
Day 2: Sketch
Picasso once said, "great artists steal," and that's what guided Voltage Control as the second day of collaborative work began. The team located and shared analogous inspirations via Mural. These included competitor products, adjacent services, intuitive interfaces, strong branding, and compelling content.
This complemented the previous day's work, where the group discussed the problems and the potential solutions. When they considered what they'd "stolen" along with the goals and solutions they'd volunteered on Monday, it put them in the right frame of mind for a bit of fun Voltage Control calls Crazy 8s.
During the Crazy 8s exercise, we gave everyone on the team eight minutes to explore eight new ideas quickly. We instructed them to fold a paper in half three times, so they had eight squares to sketch in. We then allocated 1 minute per square for participants to unlock latent ideas and try different versions of an idea.
Once the eight minutes were up, we let participants spend the rest of the day sketching one or two solutions they felt had the most promise. Although each person was together in the same Zoom room, they worked alone. It's a somewhat controversial opinion, but the Voltage Control team doesn't believe group brainstorms work, and we're not the only one. Instead of forcing consensus, we gave each person time to develop solutions on their own.
Day 3: Decide
Our third day commenced with a group review of Tuesday's independent sketching. The team used small dots to identify parts of sketches they liked. Then, the team was led through each of the sketches, and key ideas were called out. A second "heat mapping" exercise was conducted, where smaller dots were placed on the ideas with high potential. After these rounds of speed critiquing and straw poll voting, an R&D Manager — who'd been selected as the group's decider — used three "super vote" dots to determine the winning solutions.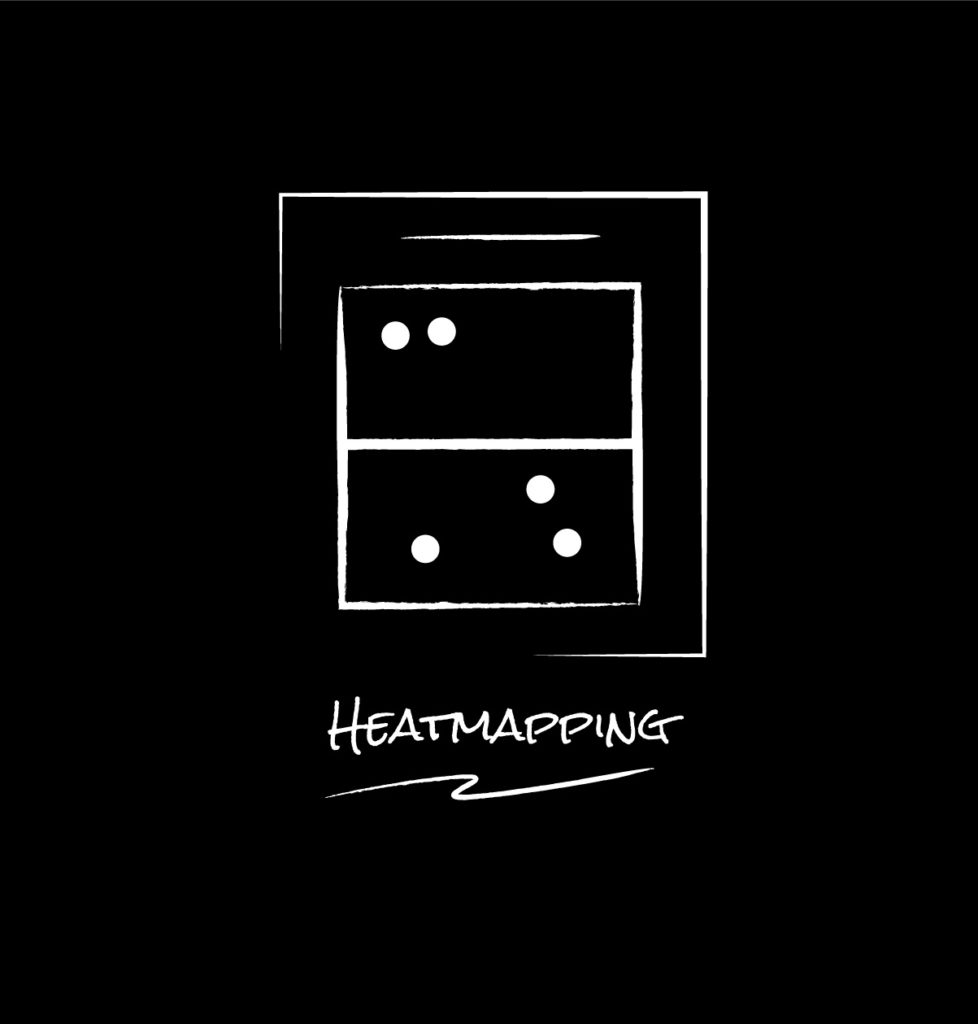 Each participant then imagined their ideal user flow in six steps. The group compared the flows and voted on them. Once again, the R&D Manager was the final decision maker, deciding which of the flows matched the chosen solutions. Next, the team collaborated on the storyboard using the solutions and user flows as a framework. To wrap the day, Voltage Control assigned everyone the roles they'd perform during prototyping on Thursday.
Day 4: Prototyping
Our virtual prototyping session heavily leveraged a combination of digital design tools, including Sketch, Craft, and InVision. By collaborating in Google Docs, the distributed team could track jobs on a Kanban board and easily share assets between one another.
Day 5: Test
On the final day of this Design Sprint, the cross-functional team gathered once more on Zoom to observe the remote, real-time interviews of five actual consumers. Using a Voltage Control-created scorecard, the stakeholders quickly assessed the consumers' responses.
These consumer insights gave the team potential next steps they could explore in the weeks and months that followed the Design Sprint. When asked about this and three other Design Sprints he attended, one Product Scientist commented they "were incredibly effective at stress testing ideas for safety, sustainability, and other factors. They were also a useful way to explore opportunities to see if what competitors were doing was right for us."
The Champion had a similar take and said, "We sometimes learned we needed to pivot and not invest a ton of time. Some groups arrived at a seemingly right idea that just needed more vetting, while others had uncovered multiple pathways they could take at the end of the week. Across the board, we exited and applied larger qualitative research with a larger consumer group."
The Outcome
Voltage Control conducted eight other design sprints in collaboration with the Champion, which concluded with similar positive results. While two of the Design Sprints helped the company offer better customer experiences, many Voltage Control facilitated sessions allowed the company to improve their sustainability efforts.
While not everything will be commercialized, Voltage Control helped the company be more nimble through design thinking exercises. The Champion liked how Voltage Control was able to assist her in answering her CEO's call to be more agile. By building upon the groundwork she'd already laid pre-Covid, the company was able to get to consumer benefits faster and work smarter, not harder.
"Conducting remote Design Sprints seemed daunting at first, but it really wasn't," said the Champion. "The virtual whiteboard served us really well, and all the info captured through Mural worked better than our pre-Covid methods."
"I also appreciated the structured roles team members had," she continued. "Previously, we had worked rather very linearly. It was great to bring decision-makers into the week, having prototypers on hand and achieving progressive movement towards daily goals." The Champion further thought the remote Design Sprints were well-thought-out.
Taking insights and having an actionable output doesn't often happen in the CPG space, so the Champion felt doing nine Design Sprints in 2020 created a bit of "muscle memory" for applying repeatable frameworks, then iterating on these processes. She hopes design thinking — and Design Sprints — will become ingrained at the company, allowing organization to shift from a fixed, linear mindset to readily applied tools & methodology.
The Champion wants teams across the company to have more opportunities to talk to consumers while working with a broader range of peers. Her ultimate goal: to synergistically work together to achieve something great in a short matter of time. She may just see this come to fruition. The Product Scientist, who admits he was a skeptic at first, became an advocate of the Design Sprints. He believes many of his peers are now in favor of them as well.
"I was worried about them being a mess and team members not participating," said the Scientist. "The learning curve was so steep that first day — having to get comfortable with new tools like Zoom and Mural. We were up and running by that first afternoon though."
"By the time we got to Wednesday, we really liked the structure and flow," he added. "The team was pumped when we did the storyboard and then again when we got consumer feedback. Everyone I collaborated with during my first Design Sprint was enthusiastic at the end and was already chatting about doing another in Europe."
The Scientist told Voltage Control that since participating, he's been conducting internal "roadshows" to evangelize the idea of Design Sprints. Due to the travel time and cost, the Scientist said he and his international colleagues don't get to do much brainstorming in a physical environment. He feels the experiences facilitated by Voltage Control have opened up the possibility to do more of this kind of work, even after the Covid-19 pandemic has subsided. "These [virtual] Design Sprints make brainstorming with a large, global team more accessible," he concluded.
Being able to transform a skeptic into an evangelist over four Sprints shows the impact Voltage Control's efforts can have. As a whole, we taught a wide swath of employees how to meet in meaningful ways, despite distance and the pandemic. These fresh approaches to work (and working together) re-invigorated every participant, from marketers to scientists. Regardless of what they'll face in the years ahead, they've now been trained to let no business disturbance interrupt their innovation.
---
Do you have an innovation you want to implement, a company problem you need to solve, or a meeting structure that needs improvement?
Voltage Control facilitates events of all kinds, including design thinking workshops, innovation sessions, and Design Sprints. Please reach out to us at hello@voltagecontrol.com if you want to talk or for a consultation.