Use Design Thinking to Create Innovative Human-Centered Solutions
Ready to bring more innovation to your work?

Design Thinking is a popular human-centric approach to problem-solving that more industries than ever use to create products and experiences that truly help people and even change lives.  It emphasizes observation, collaboration, fast learning, visualization of ideas, rapid concept prototyping, and concurrent business analysis, which ultimately influences innovation and business strategy. This powerful approach guides you through a process to uncover insights, prototype an idea, and test it with users. And Design Thinking can help you reimagine elements of your employee experience.

In this workshop, we'll provide you with the key foundations in design thinking to better solve problems and seize opportunities in your work.
Interested in a private cohort for your team?
In this foundational workshop, we'll rapidly lead you through all stages of the Design Thinking process, teaching how the various steps fit together and why and how they work. You'll get to apply these stages to a real design challenge in your work.

There will be minimal lecture, so if you are expecting to turn on and multi-task, this workshop is not for you. Instead, we'll be diving in and practicing Design Thinking to build muscle memory and confidence. You'll also have plenty of opportunities to connect and work with your peers, as we believe this is the best way to learn.


We'll lead you through all five stages of the Design Thinking process, teaching how the various steps fit together and why and how they work. You'll learn tips and tricks for using Design Thinking to tackle a real challenge and opportunity.
This workshop is hands-on. We'll introduce you to each of the various stages of the Design Thinking process, and then you'll have an opportunity to immediately apply them to your work. We'll introduce exercises that will not only help you try out these different stages with a real challenge but also allow you to bring Design Thinking back to your team.
Empathize and Define Your Employee Experience
Ideate Potential Solutions
Prototype Elements of an Optimal Solution
Plan for Testing and Implementation of an Optimal Solution
who want to infuse more innovation across teams
who want to redesign the employee experience
who seek more ways to make their company human-centered
who want to help their teams push creative boundaries
Recognize key design thinking principles
Empathize and Define Your Employee Experience
Ideate & Prototype Potential Employee Experience Solutions
Plan for Testing and Implementation of an Optimal Employee Experience
Interested in bringing a team?
Click here to get a code for 20% off groups of 3-4, or 30% off groups of 5+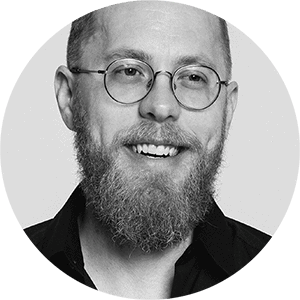 Douglas is an entrepreneur and human-centered technologist with over 26 years of experience. He is president of Voltage Control, a facilitation academy that develops leaders through certifications, workshops, and organizational coaching focused on facilitation mastery, innovation, and play. He has helped transform leaders, innovators, and creatives from Nike, U.S. SOCOM, Google, the Air Force, Gap, Tesla, MSU, Church & Dwight, Apple, Adobe, Dropbox, Fidelity, Vrbo, Liberty Mutual, Humana, and SAIC.

Prior to Voltage Control, Douglas held CTO positions at numerous Austin startups, where he led product and engineering teams using agile, lean, and human-centered design principles. While CTO at Twyla, Douglas worked directly with Google Ventures running Design Sprints, and now brings this experience and process to companies everywhere.

Douglas is currently active in the Austin startup community, where he serves on the board of several non-profits, mentors startups, and advises early-stage ventures.

Douglas is a thought leader and often writes and talks about facilitation, leadership, collaboration, innovation, culture, meetings, and Design Sprints. He is also the author of four books: Magical Meetings, Beyond the Prototype, How to Remix Anything, and Start Within, He has been published in Forbes, Fast Company, Innovation Leader, and is a regular contributor to The Future Shapers. He publishes a weekly podcast called Facilitation Lab.

When not facilitating or coaching facilitators, you might find Douglas patching up his Modular Synth, boxing, doing pilates, and taking photographs. He graduated from Virginia Polytechnic Institute and State University.
"I realized my entire role is facilitation. I have to do a lot of lateral influencing. So I use these skills even if it is not a super-structured workshop. Our product team has micro meetings all the time, and these methods help us get the most of those moments. My team can lean on me to facilitate. You will redesign the way you have conversations. I can't believe every college student doesn't have to take a class like this. This is how you collaborate. It is the underpinning of the future of work."
Apply for a Diversity Scholarship
A key part of our mission is to support diverse facilitators from different methodologies, backgrounds, races, genders, sexual orientations, cultures, and ages. If you are a part of, or serve, a traditionally underrepresented group and feel that this scholarship would allow you to amplify this mission, please apply now.
Please note that photographs, video & audio recordings will be taken throughout this event. These will be used by Voltage Control for marketing and publicity in our publications, on our website and in social media, or in any third-party publication. Please contact us via email if you have any concerns or if you wish to be exempted from this activity.​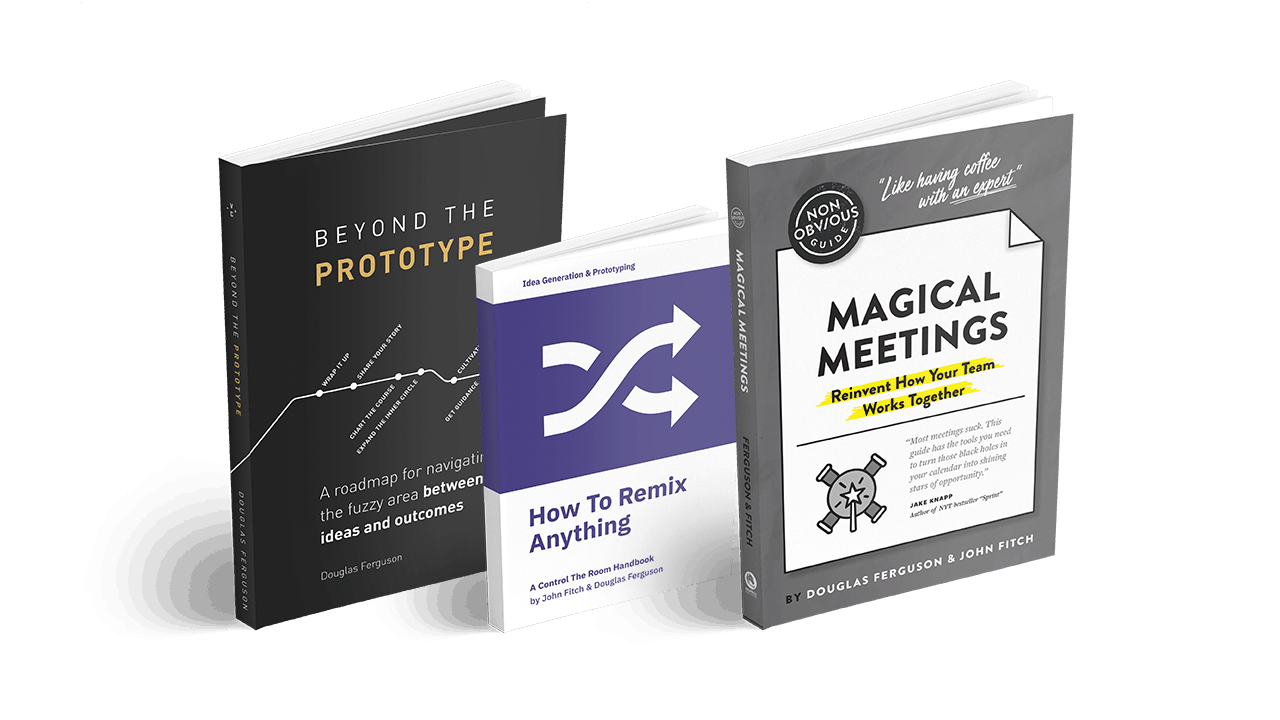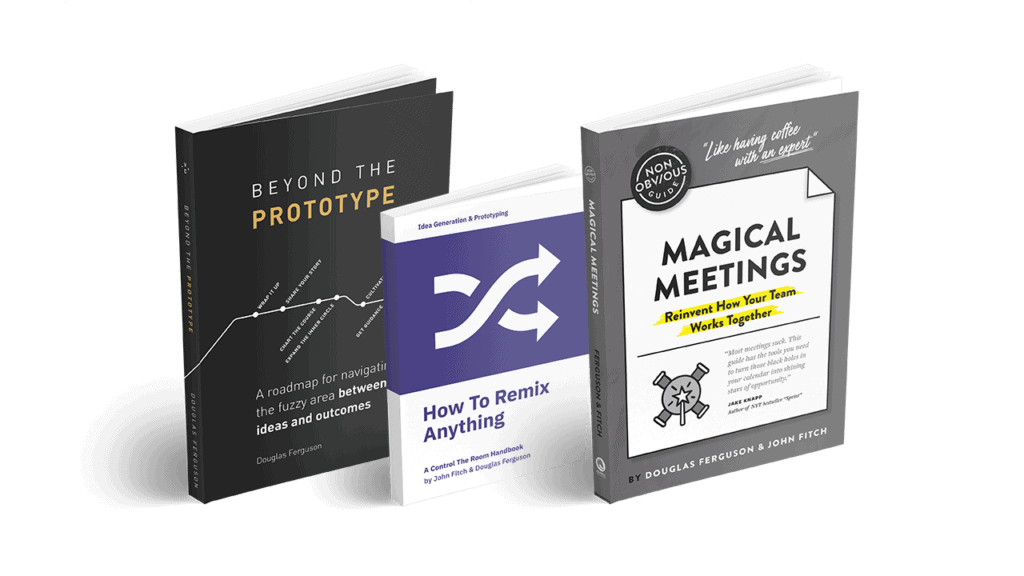 Innovation can seem complex or reserved for the exceptional. But we believe innovation is for everyone. We've set out to illuminate a path for you to generate bold ideas, visualize and share them, overcome obstacles, and turn them into reality. Our books are equal parts guidebook and stories from years of experience helping companies adopt an innovation mindset and culture. They're practical & actionable, so you can get started now. We hope they'll help you on your journey to realizing your biggest, boldest ideas.