---
In the product development world right now, you hear a lot of talk about the practice of design thinking. Many teams try to run workshops or sessions where they use design thinking methods, however without the help of a design thinking facilitator, most fail to follow through or fall short. If you need to take your product development process or a key project to the next level, this is the way to go.
Here are four things a design thinking facilitator can bring to your team:
1. Uncover Fresh Ideas
In every project, there's a point where you run into a wall. And, you don't always know the next right move. And maybe you're too close to the challenge to look at it in a different way. This is the moment when your team could benefit from a new perspective. Sometimes, we can get stuck in bad habits or thought patterns and we just need a fresh take on the problem at hand.
At these points, it's valuable to hold brainstorming and ideation sessions. A professional design thinking facilitator can work with you to create an effective workshop with structured activities to uncover new, novel ideas to the problem you've been battling. Engaging with an outside facilitator lets you focus on coming up with great ideas, not logistics and managing your team.
2. Learn New Skills
If you want to learn what design thinking is all about, you don't necessarily need to send your team to official training or an expensive conference. Sometimes, the best education is just seeing it in action. When you engage with a design thinking facilitator, you'll be working with someone who knows the methods inside-and-out.
After participating in a collaborative Design Sprint or innovation workshop, your team will have learned some fundamental design thinking methods and seen how to apply them to a challenge. You'll probably find that some of these methods will continue to influence your team, long after the facilitator has left.
3. Facilitators are Impartial
One of the best things about a design thinking facilitator is that they are not part of your team or company. Their distance from your particular project, culture, and politics actually makes them even more effective. Their impartial nature means that they won't get mired in the details of your project or challenge. (And, we've all been at those meetings…)
You could have a member of your team run your workshop or design sprint, but a professional facilitator enables the whole team to engage with the content and not the schedule. Your facilitator keeps you on track, has the authority to play "bad cop" and won't be afraid to dig into tough topics that your team might shy away from. An added bonus: your facilitator makes sure you a lunch break at the right time so no one gets "hangry."
4. Remember Your Customers
The final great thing about a design thinking facilitator is that they are a champion for your customers or users. Design thinking is all about creating products and experiences that are designed with the end user's needs in mind.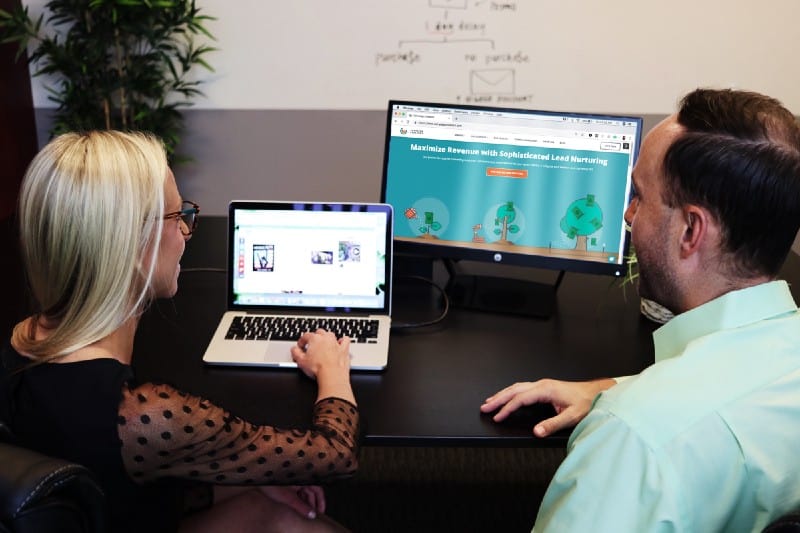 Design thinking facilitators can help you schedule feedback sessions with users, lead prototype testing, and conduct customer interviews. Or, they can simply help you synthesize what you already know about your users and then push you to keep them top of mind in your work.
In any session, a design thinking facilitator will continually push your team to think of the customer and design for them, not for the bottom-line or status-quo.
---
A Design Thinking Facilitator Changes The Game
Contact Douglas at douglas@voltagecontrol.com if you are interested in working with a Design Sprint facilitator or are curious about Design Thinking consulting to help your company grow.