Creative Tools for Trainers
Skilled facilitators often have a set of "go-to" tools to enhance their approach . If you're looking to build more variety in your toolbox to meet common challenges such as complex issues or "stuck" groups, Creative Tools for Trainers is for you. In this workshop, we will guide you through the Creative Problem Solving (CPS) process and a host of tools you can use to take your facilitation to the next level. Join us to gain tools you can use to unlock and unleash heightened creativity.

Event Tickets Also Includes:
– Pre-Event CPS Primer on Nov. 8th, 1:30-3:00 PM CT
– Post-Event Reflection & Coaching on Nov, 29th 1:30-3:00 PM CT

Lock in your low price today
Super early bird ends and prices will increase to $799 on Oct 1st




Interested in hearing when this workshop will occur next?
Interested in a private cohort for your team?
You will come out of this workshop with greater creative confidence and inspiration. You will learn a proven framework to work through problems with a creative approach and tools to bring this approach to life. There will be minimal lecture, but ample room for discussion. Be ready to explore, play, and practice. We believe in supporting creative, playful, engaging environments coupled with practical, meaningful work.

This fast-paced workshop will provide a primer on the Creative Problem Solving (CPS) process and take you through some of the "gold standard" CPS tools. You will gain a clear understanding of which tools to use at each stage of the CPS process, as well as how to modify them to fit your approach, meet your session objectives, or simply add a bit of creative flair. You will also learn a variety of energizers and fun grouping games to keep your sessions engaging and interactive.
This workshop will be highly interactive and hands-on. We will introduce a framework in a workshop pre-session (virtual) and demonstrate tools that you can start using immediately after the training (in-person). You will experience and practice these tools to become familiar with them. You will also explore and discuss ways to fit the tools into your own approach and methods. Following the in-person session, you will have the opportunity to reflect, connect, and gain feedback in a virtual group coaching session.
Tools: Clarify the Challenge & Generate Ideas
Tools: Develop Solutions & Implement Steps to Action
who want to learn more & benefit from the power of facilitation practice
Experienced & New Facilitators
who want to level up their facilitation skills and enhance their facilitation tool belt
who want to gain feedback & uncover new resources with forward-thinking activities
who want to build engaging and impactful learning for staff and clients
Understand the core principles and stages of the Creative Problem Solving (CPS) process and confidently know which tools to employ at each stage.
Learn how to modify the "gold standard" CPS tools to suit your unique approach, align with your session objectives, or infuse creativity, ensuring no session feels "cookie-cutter."
Discover a range of energizers and fun grouping games to keep participants engaged, turning potentially monotonous sessions into lively, interactive experiences.
Benefit from a complete learning journey that includes both pre-session virtual introductions and post-session virtual group coaching, ensuring you have a comprehensive grasp and practical application of the tools learned.
Interested in hearing when this workshop will occur next?
Beth Slazak is the Director of Programs and Education at the Creative Education Foundation (CEF), and is a seasoned Creative Problem Solving (CPS) and Improv facilitator and trainer. Mrs. Slazak earned MS from the International Center for Studies in Creativity at Buffalo State College and her MBA from D'Youville University. She manages program and event logistics as Education Manager for the Creative Education Foundation. Mrs. Slazak has trained professionals at conferences around the world including: MindCamp, Toronto, Canada; CREA, Sestri Levanti, Italy; Florida Creativity Conference, Sarasota, FL; Creativity Expert Exchange, Buffalo, NY; Next Idea Conference, Litchfield, CT; Geneva Creativity Center, Batavia, NY; and CPSI, Buffalo, NY. She serves on the Board of the Association for Applied Therapeutic Humor, where she also served as Director of the 3-year certification program. She is trained in CPS, Applied Improv, Faith and Creativity, Resiliency Training, Growth Mindset Training, Play and Creativity, and Humor in the Work Place.
Jane Fischer is a Creativity Trainer at the Creative Education Foundation (CEF). She brings over two decades of experience in organizing and delivering educational and professional development workshops, training curricula, and group experience activities. Jane holds a Bachelor of Arts in Sociology from Ithaca College, a Master of Arts in Health Arts and Sciences from Goddard College, and a Graduate Certificate of Advanced Study from the International Center for Studies in Creativity at Buffalo State University. Jane's work is built on a combination of her lifelong passions: humor, imagination, and helping others. Her passion is to help others explore and grow through the mindsets, skill sets, and toolsets of creativity and applied improvisation. She has been an improv comedy performer for 20 years, currently with ComedySportz Buffalo. In addition to working directly with businesses, organizations, and colleges, Jane has been honored to present keynote presentations and interactive workshops for numerous conferences and events. She holds certifications as a Facilitator of Lego® Serious Play® Methods & Materials, as a FourSight® Mindset and Thinking Profile Facilitator, and as a Laugha-Yoga Leader.
500 W 2nd Street
Austin, TX 78701
"Anyone that can construct a sequence of conversations to lead others is a metaskill. Anyone who participates in meetings or owns an agenda would benefit from this. It is a whirlwind, but you are among others who are in charge of making an impact. This is a practical, hands-on deep dive for managers, entrepreneurs, and leaders who can change their culture by leading meetings like a pro."
Apply for a Diversity Scholarship
A key part of our mission is to support diverse facilitators from different methodologies, backgrounds, races, genders, sexual orientations, cultures, and ages. If you are a part of, or serve, a traditionally underrepresented group and feel that this scholarship would allow you to amplify this mission, please apply now.
Please note that photographs, video & audio recordings will be taken throughout this event. These will be used by Voltage Control for marketing and publicity in our publications, on our website and in social media, or in any third-party publication. Please contact us via email if you have any concerns or if you wish to be exempted from this activity.​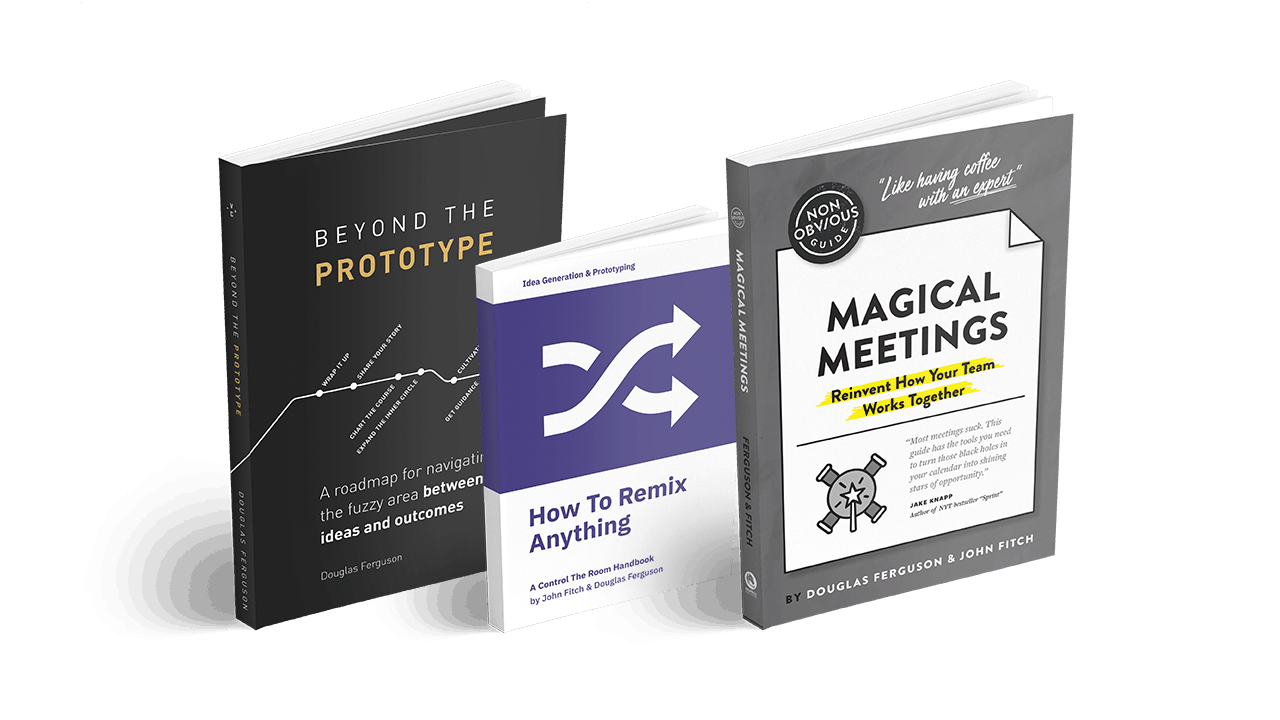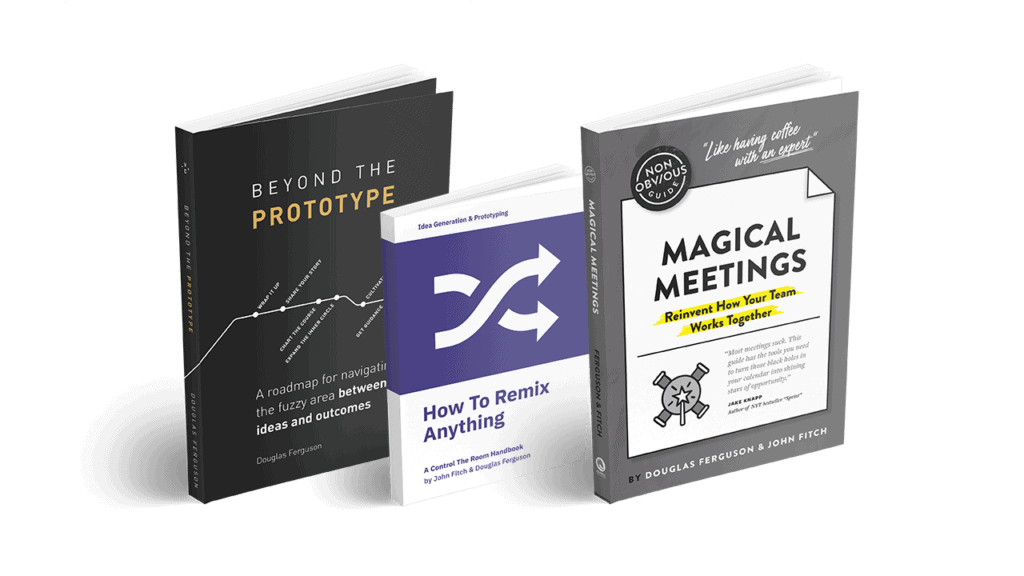 Innovation can seem complex or reserved for the exceptional. But we believe innovation is for everyone. We've set out to illuminate a path for you to generate bold ideas, visualize and share them, overcome obstacles, and turn them into reality. Our books are equal parts guidebook and stories from years of experience helping companies adopt an innovation mindset and culture. They're practical & actionable, so you can get started now. We hope they'll help you on your journey to realizing your biggest, boldest ideas.