Rapidly co-create and prototype solutions with your team and customers
How do you keep all teammates engaged during virtual meetings and how do you distribute the work in an asynchronous manner? It takes a pro-level toolkit and mindset to leave virtual meeting participants excited about the next virtual meeting. In this workshop, you will find many tools to get the most out of a team's distributed intelligence.

The Design Dash is a rapid digital prototyping workshop that allows a team to embody a maker's mindset. It is for a small team to remix existing ideas, make a prototype, and leverage curiosity to learn from those they seek to serve.

Let our expert facilitators lead you through a design dash. You'll change the way you look at prototyping and create a maker culture within your organization.


Interested in hearing when this workshop will occur next?
Interested in a private cohort for your team?
Facilitators lead and guide teams through important virtual and in-person gatherings (think: "lockdowns," working sessions, strategic meetings, etc.) to achieve better outcomes. They are skilled at developing focused agendas, leading collaborative activities, remaining impartial, and keeping participants on task. Even if you are not a professional facilitator, many of us have to play the role of facilitator at key moments in our day-to-day work. Here's your chance to learn tools to do it more successfully.


Running a distributed team requires much more than just working remotely and using Zoom. You have to change your paradigm around traditional collaboration. If you are able to, a team that can execute asynchronously can do things a traditional team can't. In this fun, fast-paced, hands-on class, you'll sharpen your facilitation and leadership skills through practice and peer feedback. Our facilitators will lead you through various virtual facilitation methods and distributed team management, teaching why and how they work.  We will coach you how to leverage new paradigms like asynchronous project management, capturing virtual team intelligence in a virtual meeting, how to pivot when virtual challenges come your way, and drafting the correct narratives as the backbone of your distributed culture. Lastly, we will show you how to capture feedback so that each member in the meeting is leveling up, regardless of where they are.
The class will be activity-based with facilitation simulations and collaborative sessions. You'll have the chance to try new facilitation approaches and frameworks in a safe space. We won't just talk at you — you'll learn through doing, work with other participants, and get feedback. There will be plenty of time for Q&A, so you can learn from our experience running hundreds of workshops at some of the world's largest enterprises.  You'll practice tips and tricks so you can incorporate these jedi techniques into everyday distributed team workflows like a pro. You'll end the day with a new way of looking at facilitating work online and the confidence to approach it with renewed energy and optimism. It's not just about a bigger toolbox, but developing a new paradigm that you can draw on to be a master leader for a distributed team that collaborates virtually.
When to Dash and how to prepare a Dash
How to facilitate distributed prototyping
How to listen and process feedback from your users/customers
who want to make the most of maker culture and distributed teams
wondering what the future of work looks like for distributed teams
who seek a faster and more meaningful way to workshop
seeking to do more building and less talking
How to make asynchronous & synchronous work for your team in a virtual environment
Go from a manager to a maker - learn digital tools and how to build vs. talk
How to leverage a remote, diverse mix of strengths and personalities
Transform your online meeting planning using a narrative framework
Interested in hearing when this workshop will occur next?
John is an entrepreneur and business coach. He is Chief Product Officer of Voltage Control, where we prototypes tools to help people facilitate better meetings. He enjoys designing technology through unlearning and the generous act of sonder. Prior to Voltage Control, John was Entrepreneur in Residence at Animal Ventures where he advised Fortune 100 leadership on their prototyping practices and led distributed software teams at the intersection of machine learning, robotics, and decentralized computing. John also worked directly with Google Ventures running Design Sprints and now coaches organizations how to develop rapid prototyping practices within their culture.

John is a co-author to two books with Douglas Ferguson: How To Remix Anything and Non-Obvious Guide to Magical Meetings and is an author of Time Off – a look at how modern society is burning us out, why time off and creativity will be a crucial component to the future of human work, and the solutions to help us all prioritize our "rest ethic." John spends his leisure time farming, hosting dinner parties, and practicing Jiu Jitsu. He graduated from University of Texas at Austin and is a proud alumni of Seth Godin's altMBA.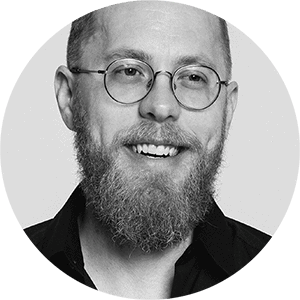 Douglas Ferguson is an entrepreneur and human-centered technologist with over 20 years of experience. He is the founder and president of Voltage Control, an Austin-based facilitation agency that specializes in helping teams work better together through participatory decision making and design inspired facilitation techniques. He has helped transform teams from U.S. SOCOM, the Air Force, Adobe, Dropbox, Fidelity, Vrbo, Liberty Mutual, Humana, and SAIC.

Douglas is a thought leader and master facilitator of Design Sprints, Innovation Acceleration, Team Alignment, Meeting Systems, Culture Transitions, and Change Transformations. He is also the author of three books: Beyond the Prototype, How to Remix Anything (co-authored), and Start Within (co-authored).

Motivated by a mission to rid the world of horrible meetings and offer meaningful meetings in their place, Voltage Control is calling upon fellow facilitators to transform meeting and innovation culture. From free weekly community meetups to Control the Room–the annual facilitator summit, Voltage Control is building a community of facilitators to change the world.
I realized my entire role is facilitation. I have to do a lot of lateral influencing. So I use these skills even if it is not a super-structured workshop. Our product team has micro meetings all the time, and these methods help us get the most of those moments. My team can lean on me to facilitate. You will redesign the way you have conversations. I can't believe every college student doesn't have to take a class like this. This is how you collaborate. It is the underpinning of the future of work.

Apply for a Diversity Scholarship
A key part of our mission is to support diverse facilitators from different methodologies, backgrounds, races, genders, sexual orientations, cultures, and ages. If you are a part of, or serve, a traditionally underrepresented group and feel that this scholarship would allow you to amplify this mission, please apply now.
Please note that photographs, video & audio recordings will be taken throughout this event. These will be used by Voltage Control for marketing and publicity in our publications, on our website and in social media, or in any third-party publication. Please contact us via email if you have any concerns or if you wish to be exempted from this activity.​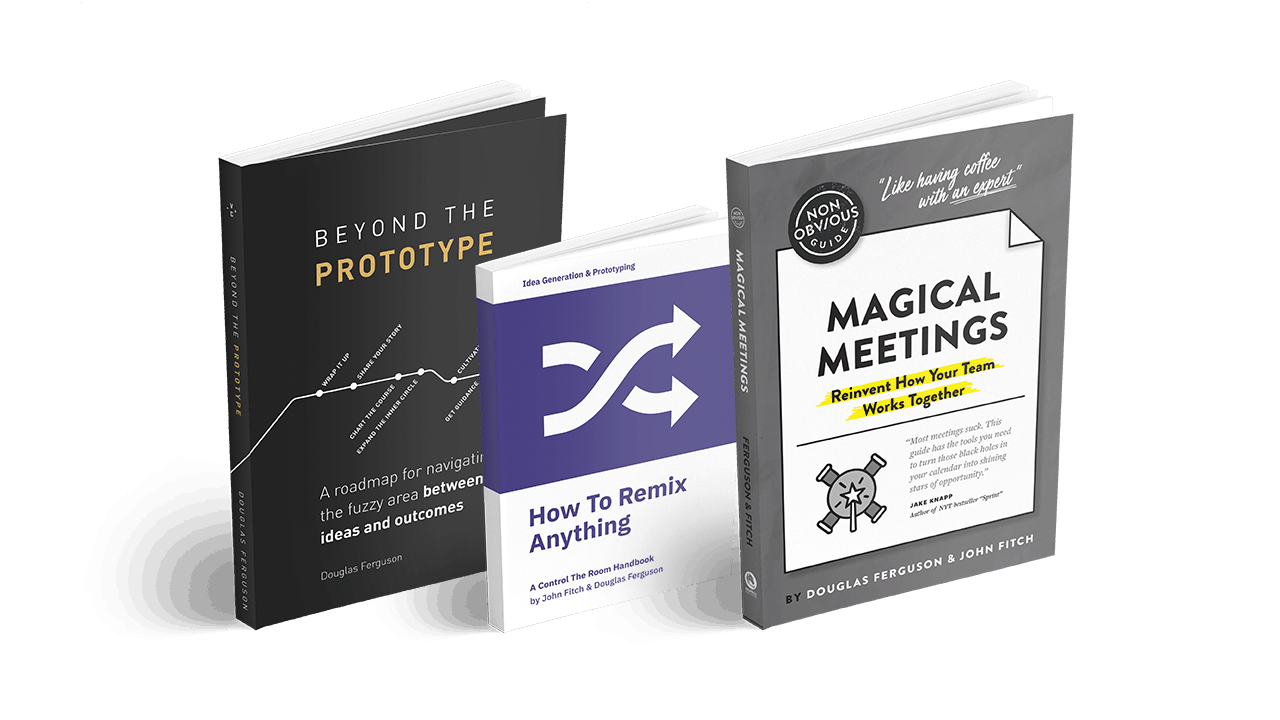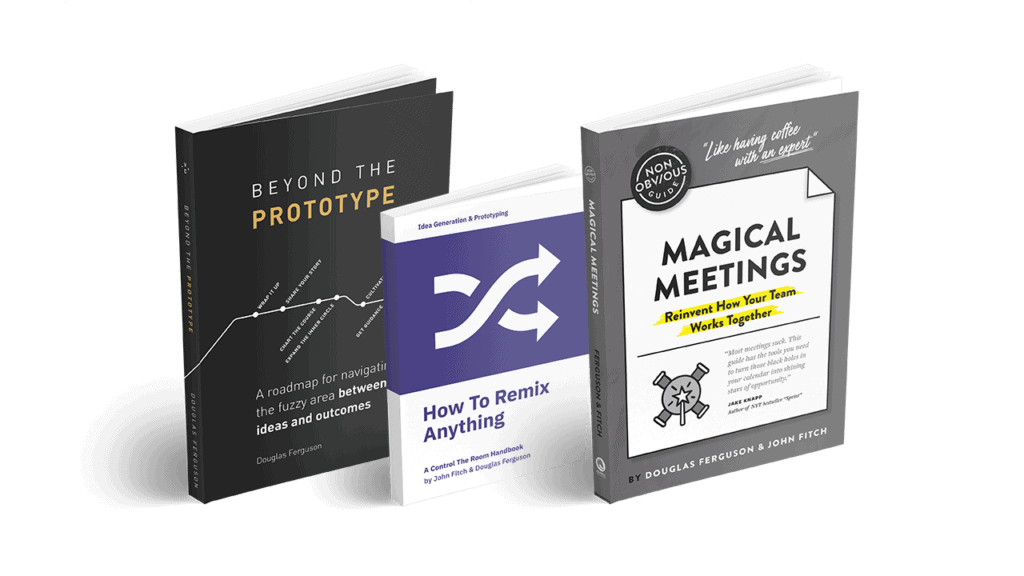 Innovation can seem complex or reserved for the exceptional. But we believe innovation is for everyone. We've set out to illuminate a path for you to generate bold ideas, visualize and share them, overcome obstacles, and turn them into reality. Our books are equal parts guidebook and stories from years of experience helping companies adopt an innovation mindset and culture. They're practical & actionable, so you can get started now. We hope they'll help you on your journey to realizing your biggest, boldest ideas.