The Design Sprint is a method for answering big questions quickly.
The Design Sprint is a staple structure in the world of facilitation for solving big challenges. It's a five-day process, initially developed at Google Ventures, used for validating ideas and tackling a business problem. The powerful process guides teams through a design-based thinking process to uncover insights, prototype an idea, and test it with users. Design Sprints can help to align a team around a shared vision, answer critical business questions, or discover the essence of a creative challenge or problem.


Interested in hearing when this workshop will occur next?
Interested in a private cohort for your team?
In this pro-level workshop, we will rapidly lead you through all five stages of the Design Sprint process, teaching how the various steps fit together and why and how they work. You'll learn tips and tricks for facilitating a Design Sprint (whether it's your first or 101st) and for incorporating these techniques into normal meetings.
In this fun, fast-paced, hands-on workshop, you'll learn by doing as we lead you through a complete Sprint—super-compressed into 8 hours. By the end of the workshop, you will have had the opportunity to learn and apply multiple Design Sprint methods as well as begin to chart a plan for your growing Design Sprints and scaling across your team.
This workshop is hands-on. Douglas will introduce you to each of the five stages of the Design Sprint process, and then you'll have an opportunity to immediately apply them to your work. He'll introduce exercises that will not only help you try on these different stages but also allow you to bring Design Sprints back to your team.
Outline a challenge and choose the most important place to start so you can lead a team through the Design Sprint process with confidence.
Draw a solution with confidence, even if you're not a designer or artist, to identify crucial business & product questions to be answered in your Sprint
Make smart decisions without lengthy discussion. Choose the right prototyping method for your product or service.
Conduct 1:1 customer interviews to test hypotheses before you invest months of work and millions of dollars, then integrate Design Sprint methods into your product development calendar & normal workday.
who want to learn the power of Design Sprint
Executives at large companies
who want to level up their facilitation skill
Team leaders and managers
who want to build products based on customer insights
who want to get to get to market faster
Lead a team through the Design Sprint process with confidence
Map out a challenge and choose the most important place to start
Identify crucial business and product questions to be answered in your sprint
Sketch a solution with confidence, even if you're not a designer or artist
Interested in hearing when this workshop will occur next?
Shannon Varcoe brings a mindset of curiosity, creativity, and experimentation to everything she does. Her background spans a wide range of domains from mechanical engineering to technical theatre, entrepreneurial curriculum development to toy invention, and many others. Her breadth of experience and interdisciplinary exploration informs the way she works with teams, organizations, and individuals to identify problems, explore opportunities and develop impactful solutions. She believes everyone can create meaningful and lasting change with the right tools, frameworks, and space to play.
"As a venture-backed direct-to-consumer company, what we learn through customer experience directly evolves who we are growing into for current and new customers. As we mature to more retail presence in an unprecedented time of disruption and opportunity, every team member must be empowered with the vulnerability to iterate and actively listen for how to be present. Design thinking and facilitation taught by Voltage Control punctuates that kind of learning perfectly."
Apply for a Diversity Scholarship
A key part of our mission is to support diverse facilitators from different methodologies, backgrounds, races, genders, sexual orientations, cultures, and ages. If you are a part of, or serve, a traditionally underrepresented group and feel that this scholarship would allow you to amplify this mission, please apply now.
Please note that photographs, video & audio recordings will be taken throughout this event. These will be used by Voltage Control for marketing and publicity in our publications, on our website and in social media, or in any third-party publication. Please contact us via email if you have any concerns or if you wish to be exempted from this activity.​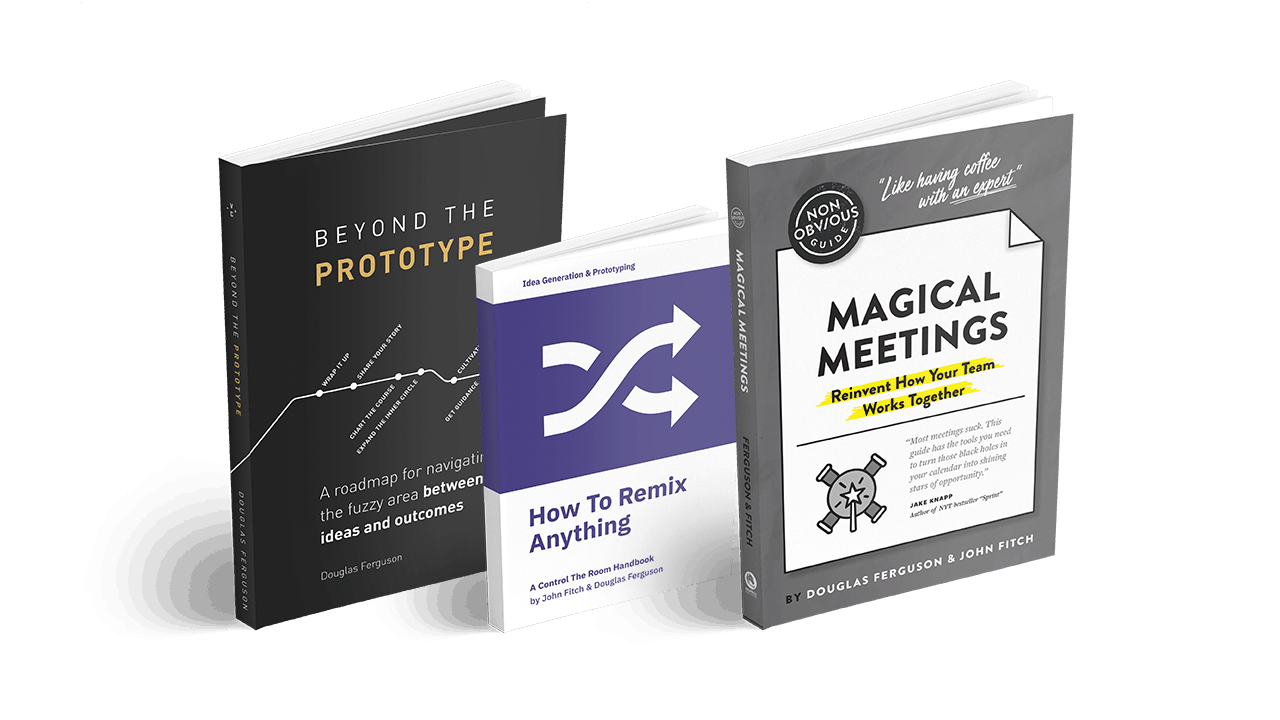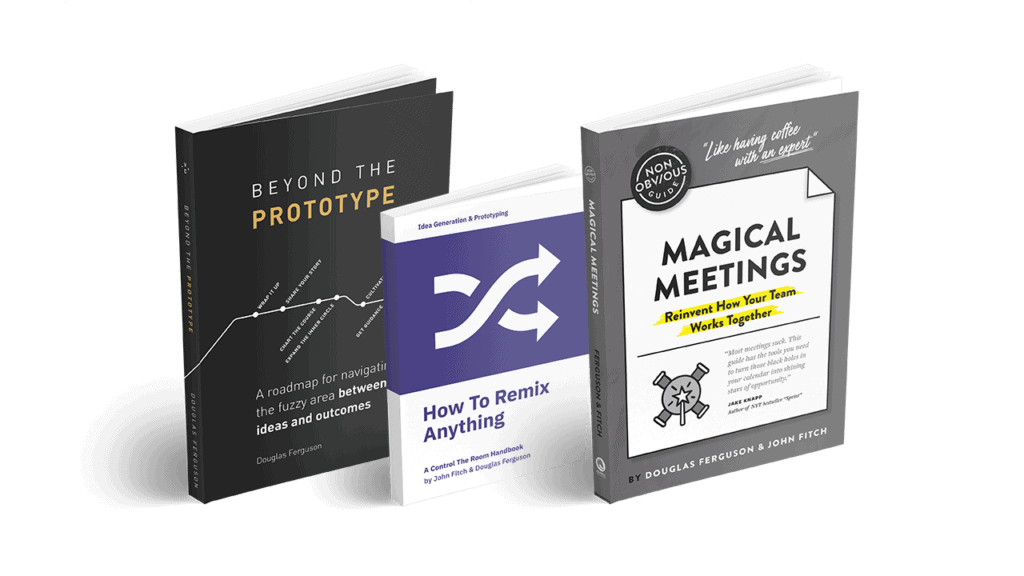 Innovation can seem complex or reserved for the exceptional. But we believe innovation is for everyone. We've set out to illuminate a path for you to generate bold ideas, visualize and share them, overcome obstacles, and turn them into reality. Our books are equal parts guidebook and stories from years of experience helping companies adopt an innovation mindset and culture. They're practical & actionable, so you can get started now. We hope they'll help you on your journey to realizing your biggest, boldest ideas.