Experimenting with Change
Taking the time to be curious, explore, and experiment will help advance your organization's change design process. There are many ways to utilize experimentation to try small-scale changes and experience what it feels like to do work and think in a different way. When you start this process with well-formed questions and genuine curiosity, you'll allow your team to break free of rigid thinking and learn by doing.

In this workshop, we'll walk through our custom Experimenting with Change template designed to help individuals and teams uncover early opportunities and approaches for change.

Interested in hearing when this workshop will occur next?
Interested in a private cohort for your team?
In this fast-paced workshop, you'll see the behind-the-curtain moves of facilitating conversations about change. Anchored around one of our custom MURAL templates, the facilitator will show you how to prompt discussion, uncover issues, and shift perspectives toward taking action on change.

You will learn how to open up the discussion and lead conversations about change with your team. The Experimenting with Change template includes prompts that explore opportunities for change and encourage us to play around a bit with the problems we are facing before diving into the realities of how these problems might be solved. Informed by those discussions, we are then able to ideate actionable steps toward making these changes through the development of experiments to put to the test. As individuals, we all have different relationships to change, and exploring various ways to give change a try will affect how successful and sustainable our aptitude for change will be over time.
The workshop will be facilitated using a MURAL template with collaboration, input, and feedback opportunities. You'll not only learn the concepts and principles in the session, you'll also get to see how they are utilized in real-time. We won't just talk at you ; you'll learn through doing, working with other participants, and getting curious about how to practice what you've learned in your own work. There will be plenty of time for Q&A so that you can learn from our experience running hundreds of workshops at some of the world's largest enterprises.
Meet the lead facilitator and special guests during check-in to kick off the workshop
Explore: Change Template Facilitation
The lead facilitator will walk the special guest through aspects of the Experimenting with Change template. Including questions such as: "What problems or pain points do we want to address as a team?" and "How might we design an experiment to give this change a try?"
Debrief: Reflection + Forward Thinking
The lead facilitator and special guests will debrief the template experience and share opportunities for putting this work into further practice.
Close: Q&A + Key Learnings
We'll end the session with an opportunity for you to ask questions and discuss key learnings with the facilitator and special guest
Change Makers at Every Level
who understand the importance of change and want to explore ways of leading change within their work
Team Leads & People Managers
who want to learn more about the power of facilitation when it comes to leading change
Design Thinkers + Innovators
who recognize the importance of human-centered design and want to learn how it can apply to making change
Experienced & New Facilitators
who want to level up their facilitation skills and enhance their facilitation tool belt for change initiatives
Learn how to facilitate the Experimenting with Change MURAL Template with your team
Discover why it's important to lean into experimentation when implementing change
Identify ways you can initiate momentum with your team toward new ways of working
Recognize that change can happen in big and small ways but not without action
Interested in hearing when this workshop will occur next?
Shannon Varcoe brings a mindset of curiosity, creativity, and experimentation to everything she does. Her background spans a wide range of domains from mechanical engineering to technical theatre, entrepreneurial curriculum development to toy invention, and many others. Her breadth of experience and interdisciplinary exploration informs the way she works with teams, organizations, and individuals to identify problems, lean into opportunities, and develop impactful solutions. She believes everyone can create meaningful and lasting change with access to the right tools, frameworks, and space to play.
"As a venture-backed direct-to-consumer company, what we learn through customer experience directly evolves who we are growing into for current and new customers. As we mature to more retail presence in an unprecedented time of disruption and opportunity, every team member must be empowered with the vulnerability to iterate and actively listen for how to be present. Design thinking and facilitation taught by Voltage Control punctuates that kind of learning perfectly."
Apply for a Diversity Scholarship
A key part of our mission is to support diverse facilitators from different methodologies, backgrounds, races, genders, sexual orientations, cultures, and ages. If you are a part of, or serve, a traditionally underrepresented group and feel that this scholarship would allow you to amplify this mission, please apply now.
Please note that photographs, video & audio recordings will be taken throughout this event. These will be used by Voltage Control for marketing and publicity in our publications, on our website and in social media, or in any third-party publication. Please contact us via email if you have any concerns or if you wish to be exempted from this activity.​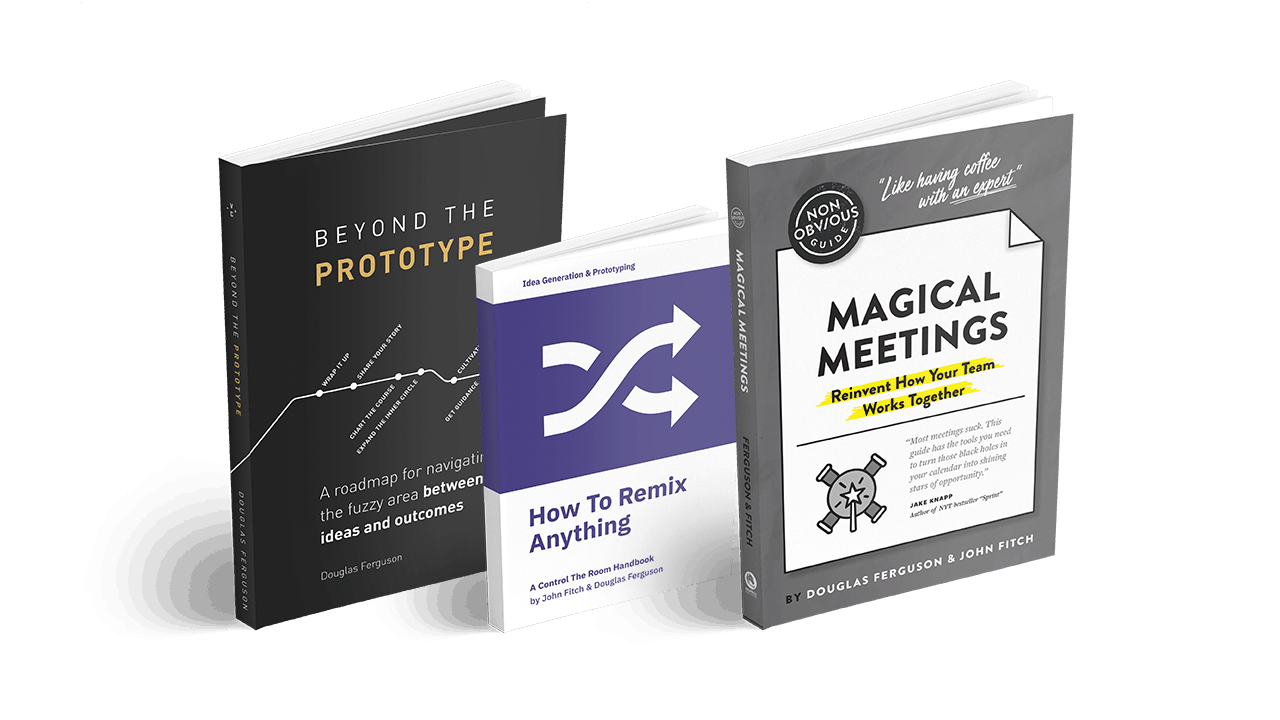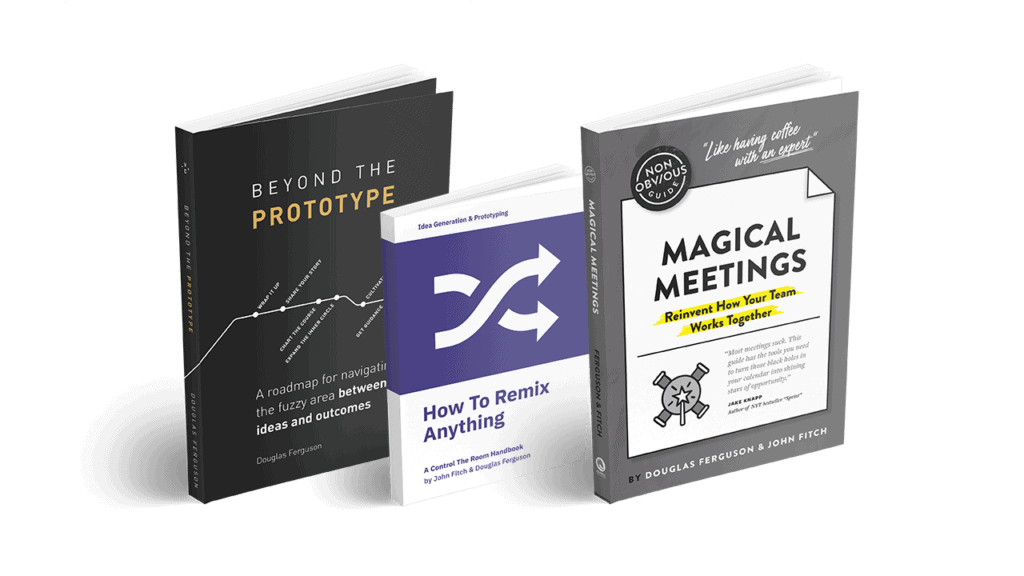 Innovation can seem complex or reserved for the exceptional. But we believe innovation is for everyone. We've set out to illuminate a path for you to generate bold ideas, visualize and share them, overcome obstacles, and turn them into reality. Our books are equal parts guidebook and stories from years of experience helping companies adopt an innovation mindset and culture. They're practical & actionable, so you can get started now. We hope they'll help you on your journey to realizing your biggest, boldest ideas.