Facilitation Lab: Erica Wood
Stress Optimization with Modern Science
Facilitation Lab is a weekly virtual meetup focused on helping facilitators hone their craft to help improve the quality of meetings.

Each week we rotate between highlighting facilitators sharing activities with tips and tricks, facilitation practice where you can get hands-on with tools for better meetings, and deep-dive skill-building workshops.

We're honored to be part of the Google Global Sprint Chapter program that aims to build and foster a Design Sprint community by providing awareness, resources, and connecting people.

Interested in a private cohort for your team?
We offer opportunities for facilitators to gather in a safe judgement-free zone to learn from experts and one another. Our community offers many levels of engagement and exclusive resources for facilitators, whether you are a beginner or a Master Facilitator. Our weekly Facilitation Lab makes up 5 key segments: impromptu networking, our guest facilitator session activity, community critique, a weekly giveaway, & After Hours. Come & network with facilitators from around the globe and expand your facilitator toolbelt from each Lab experience!
For most busy professionals, the phrase "work-life balance" sounds like an oxymoron. Perhaps unachievable. In our world of 24/7 connectivity and exponentially advancing tech, work can seem omnipresent and overwhelming. A vital, foundational piece is missing from the puzzle: an understanding of the brain. This experience aims to leverage the collective experience and knowledge in the "Zoom" room. I hear new ideas from clients about various physiological "red flags" & indicators that they're gone into the "too stressed" side of the bell curve. They also hear ideas from one another about tactics and strategies on how to regulate and make a public promise as to one concrete idea they'll take action on in the next 24 hours. The ultimate vision is to elevate awareness regarding the adverse impact of "pushing through" when the brain and body would best be served taking a pause.
The workshop will be activity-based with facilitation simulations and collaborative sessions. You'll recognize, practice, and design your workshops based on key learning experience design principles. We won't just talk at you — you'll learn through doing, work with other participants, and get feedback. There will be plenty of time for Q&A, so you can learn in real-time from a master facilitator with tons of experience running hundreds of workshops at some of the world's largest institutions and enterprises.
Engage with everyone in the community during a quick round of introductions to network and begin our time together
Guest Facilitator Session
Experience the lead facilitator's activity & method to engage together as a community.
Rose, Thorn, Bud Critique
Share your feedback as a community and offer expressions of tangible takeaways to our lead facilitator.
Stay awhile & chat post-session about your experience in the Lab.
who want to learn more & benefit from the power of facilitation practice
who want to expand their facilitation skillset while gaining inspiration of new approaches
Experienced & New Facilitators
who want to level up their facilitation skills and enhance their facilitation tool belt
who want to gain feedback & uncover new resources with forward-thinking activities
Learn and discuss the mapping of neuroscience research onto what we now understand about how to elevate our effectiveness and moderate the "just right" amount of stress
identify the triggers, feelings, and embodied physiological indicators of being distressed
Clarify and share their chosen strategy to support quick recovery
Discuss the implications on health, memory, and focus as well as how to expedite the recovery period to get back on track sooner
Interested in hearing when this workshop will occur next?
Hassan Ghiassi is the Vice President of Relationships at Voltage Control and has the exciting role of diving deep to truly understand what our partners and facilitators are experiencing and how we can best serve them. Our leadership team is made up of master Facilitators in Design Sprints, Innovation Acceleration, Team Alignment, Meeting Systems, Culture Transitions, and Change Transformations. Motivated by a mission to rid the world of horrible meetings and offer meaningful magical meetings in their place, Voltage Control is calling upon fellow facilitators to transform meeting and innovation culture. From free weekly community meetups to Control the Room–the annual facilitator summit, Voltage Control is building a community of facilitators to change the world. Outside of Voltage Control, I'm also the Founder of Aristotle's Cafe where our mission is to improve community, state, and national discourse with Facilitation, questions, communication, and empathy.
For more than 15 years, Erica's primary role has been to help multinational organizations achieve the highest levels of performance in a variety of leadership capacities. She's worked with the Neuro-Leadership Group & The Academy of Brain-Based Leadership (ABL) alongside mentor, neuroscientist and founder of ABL, Dr. Dan Radecki, who presents and applies brain research to elevate performance and effectiveness within organizations and teams. She's offered leadership coaching and has designed/facilitated leadership programs for more than 200 organizations across the US. She's served start-ups, commercial, and non-profit enterprises to establish their mission, vision, and values to create and maintain a healthy organizational culture. Her programs involve a foundation in the key neuroscientific principles that underpin effective leadership with practical insights and tools based upon years of research. Her additional background as a dance/embodiment practitioner is folded into the design, strategies proven to enhance collaboration and build resilience.
Apply for a Diversity Scholarship
A key part of our mission is to support diverse facilitators from different methodologies, backgrounds, races, genders, sexual orientations, cultures, and ages. If you are a part of, or serve, a traditionally underrepresented group and feel that this scholarship would allow you to amplify this mission, please apply now.
Please note that photographs, video & audio recordings will be taken throughout this event. These will be used by Voltage Control for marketing and publicity in our publications, on our website and in social media, or in any third-party publication. Please contact us via email if you have any concerns or if you wish to be exempted from this activity.​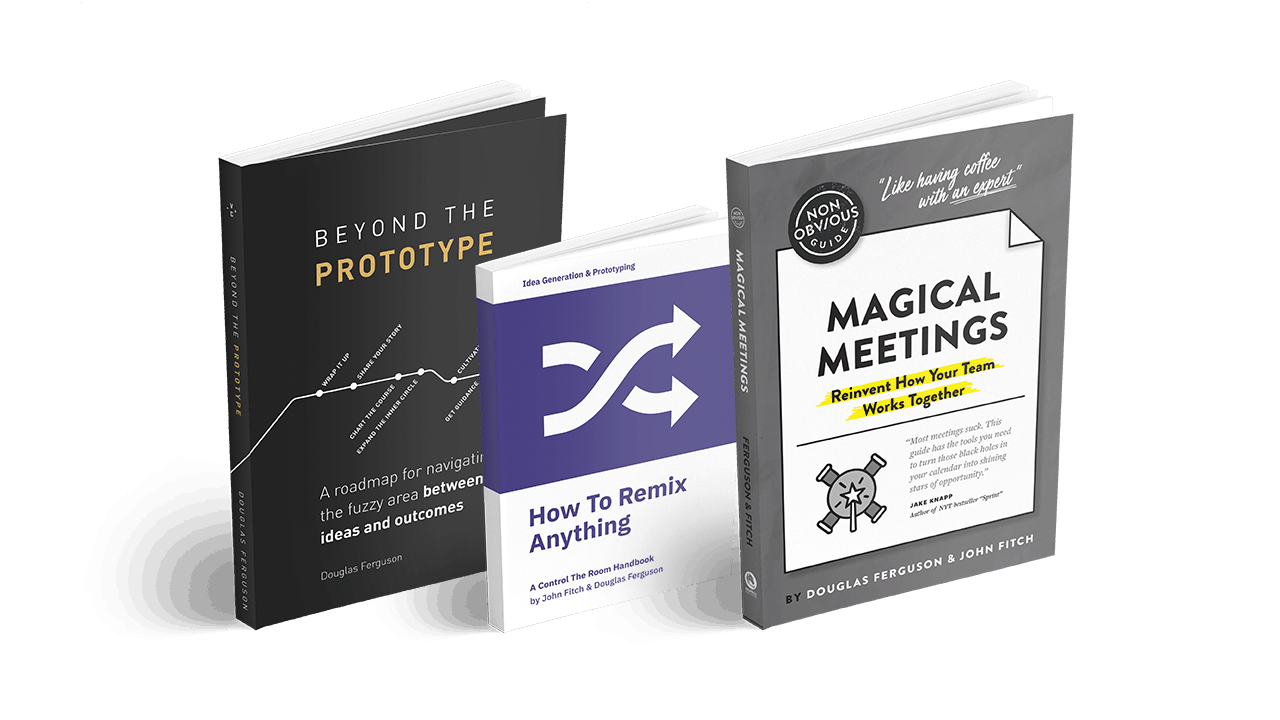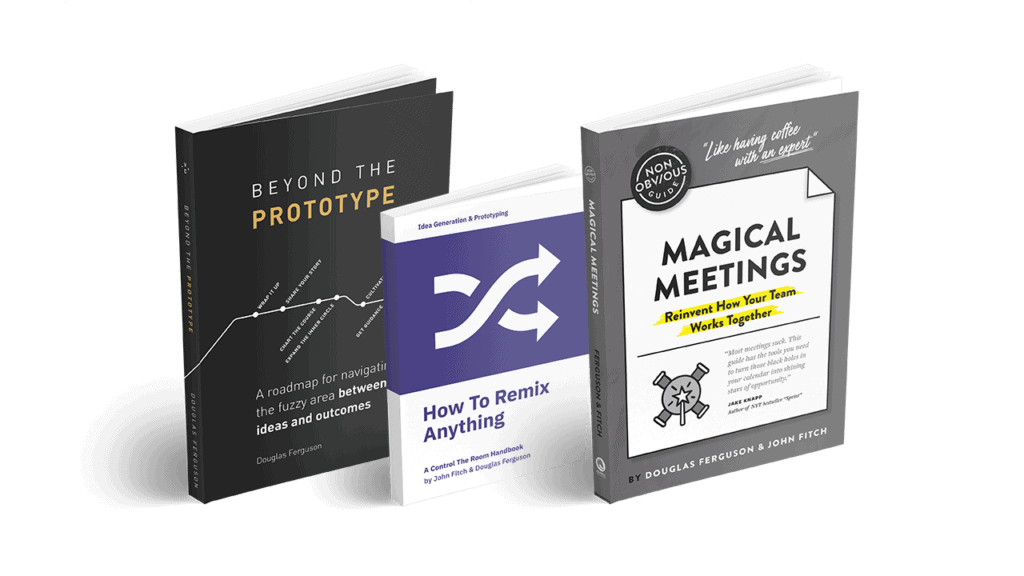 Innovation can seem complex or reserved for the exceptional. But we believe innovation is for everyone. We've set out to illuminate a path for you to generate bold ideas, visualize and share them, overcome obstacles, and turn them into reality. Our books are equal parts guidebook and stories from years of experience helping companies adopt an innovation mindset and culture. They're practical & actionable, so you can get started now. We hope they'll help you on your journey to realizing your biggest, boldest ideas.