How To Transform Your Idea Into A Movement
Lessons from the best selling book Cascades with Greg Satell
Learn how to overcome resistance to change.

Never has there been a greater need for transformation. But how do you make that happen? How do you take an idea and get it to scale? How do you overcome people's natural tendency to resist anything new and different and overcome skeptics who seek to undermine your effort to bring change to your organization, your industry or the world at large?

Traditional change management techniques rely on persuasion. They assume that if you create enough of a sense of urgency around change, people will fall in line. That approach has failed miserably. In fact, research by McKinsey suggests that almost three quarters of organizational transformations fail.

What you need is a cascade—small groups, loosely connected, but united by a common purpose. By focusing on those who are already enthusiastic about an idea and helping them succeed, you can empower them to bring others in, who can bring in others still.

Based on the award-winning book, Cascades, international keynote speaker and bestselling author Greg Satell will point the way to creating transformative change through the lessons of successful social movements. Through rich and vivid examples, he will explain how you make ideas spread. From defining a "keystone change" to "surviving victory," you will be shown how others have done it and you can do it too.
Interested in hearing when this workshop will occur next?
Interested in a private cohort for your team?
Greg will share insights from 15 years of research into people and organizations that have created truly historic impact by overcoming seemingly impossible odds through harnessing the power of small groups, loosely connected, but united by a common purpose.

During the course of the 5-day, 90 minute per day workshop you will learn an overview of the Cascades process then we'll put those ideas to work through a hands-on activity that will put you on the road to making change happen.

The output of each exercise will become part of your "Transformation Map" and at the end of the week, you will have a detailed plan for action to make your change a reality!

As a special bonus, Greg will be holding a one hour "office hour" session each day where you will get personal guidance with him directly.
In an era of disruption, the only viable strategy is to adapt. That's why the most important challenge for leaders today is to drive and sustain change. Yet research from McKinsey suggests that only 26% of organizational transformations succeed. Getting people to embrace change is never easy.  This workshop will help you succeed where so many others fail. Based on the bestselling book, Cascades, it leverages decades of research into social and political movements and applies battle-tested principles to organizational transformation.  You will learn how to overcome resistance to change, make a plan, design tactics a weave a network to scale your change effort. Perhaps most importantly, you will learn how to "survive victory" and make change permanent. At the end of the 5 day, 90 minute program, you will leave with a "Transformation Map" and a detailed plan to drive change forward.
This online program will be highly interactive, activity-based and collaborative. You will learn by doing and leave equipped with a plan to drive change forward!  Each section will start with a story that illustrates a concept from Cascades. There will then be an activity in which you apply what you've learned to your idea for change and receive feedback. At the end of each section, you will add a new element to your Transformation Map, bringing you one step further to achieving your change.  There will also be a daily 1-hour of "office hours" in addition to the 90 minute sessions where you can receive direct personal coaching from Greg.
Every change effort begins with a grievance: sales are down, customers are unhappy, or perhaps a business model is being disrupted. Real change starts when leaders are able to articulate a clear and affirmative "Vision for Tomorrow.
An ambitious "Vision of Tomorrow" can rarely be achieved all at once. That's why successful change efforts define a Keystone Change, which identifies a tangible goal, involves multiple stakeholders, and paves the way for future change.
Before you can change fundamental behaviors, you first must change fundamental beliefs. That process starts with identifying a Genome of Values that can form the basis of your movement for change.
The Spectrum of Allies is designed to help you "map the terrain" and identify active or passive supporters of the change that you want to bring about; which are neutral or actively/passively oppose it.
who need to overcome resistance to change.
who need to build their tribe and network of allies.
who need to outmaneuver corporate antibodies.
who want to equip their organizations for transformation and change.
Learn why most transformations fail
Identify where resistance will come from
Overcome those who would undermine change
You will leave with a "Transformation Map" and a detailed plan to drive change forward
Interested in hearing when this workshop will occur next?
Greg Satell is a popular author, speaker, and trusted adviser whose new book, Cascades: How to Create a Movement that Drives Transformational Change. His previous effort, Mapping Innovation, was selected as one of the best business books of 2017.

Greg regularly contributes to Harvard Business Review and Barron's and has been featured in other A-list publications such as Forbes, Inc. and Fast Company. He was recently named by Innovation Excellence as #2 on its global list of the Top 40 Innovation bloggers and by IDG as one of "10 Digital Transformation Influencers to Follow Today."

You can learn more about Greg on his website, GregSatell.com and follow him on Twitter @DigitalTonto.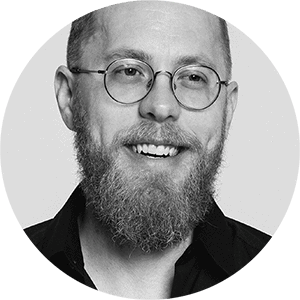 Douglas Ferguson is an entrepreneur and human-centered technologist with over 20 years of experience. He is the founder and president of Voltage Control, an Austin-based facilitation agency that specializes in helping teams work better together through participatory decision making and design inspired facilitation techniques. He has helped transform teams from U.S. SOCOM, the Air Force, Adobe, Dropbox, Fidelity, Vrbo, Liberty Mutual, Humana, and SAIC.

Douglas is a thought leader and master facilitator of Design Sprints, Innovation Acceleration, Team Alignment, Meeting Systems, Culture Transitions, and Change Transformations. He is also the author of three books: Beyond the Prototype, How to Remix Anything (co-authored), and Start Within (co-authored).
I realized my entire role is facilitation. I have to do a lot of lateral influencing. So I use these skills even if it is not a super-structured workshop. Our product team has micro meetings all the time, and these methods help us get the most of those moments. My team can lean on me to facilitate. You will redesign the way you have conversations. I can't believe every college student doesn't have to take a class like this. This is how you collaborate. It is the underpinning of the future of work.

Apply for a Diversity Scholarship
A key part of our mission is to support diverse facilitators from different methodologies, backgrounds, races, genders, sexual orientations, cultures, and ages. If you are a part of, or serve, a traditionally underrepresented group and feel that this scholarship would allow you to amplify this mission, please apply now.
Please note that photographs, video & audio recordings will be taken throughout this event. These will be used by Voltage Control for marketing and publicity in our publications, on our website and in social media, or in any third-party publication. Please contact us via email if you have any concerns or if you wish to be exempted from this activity.​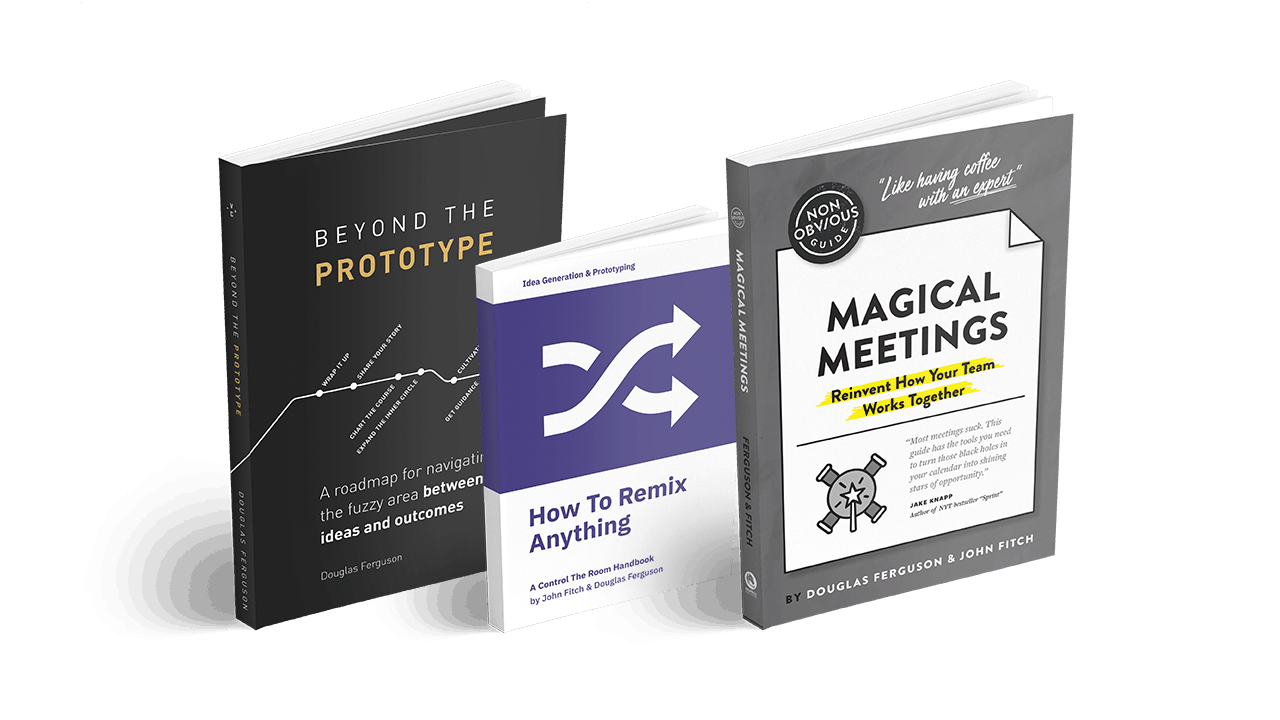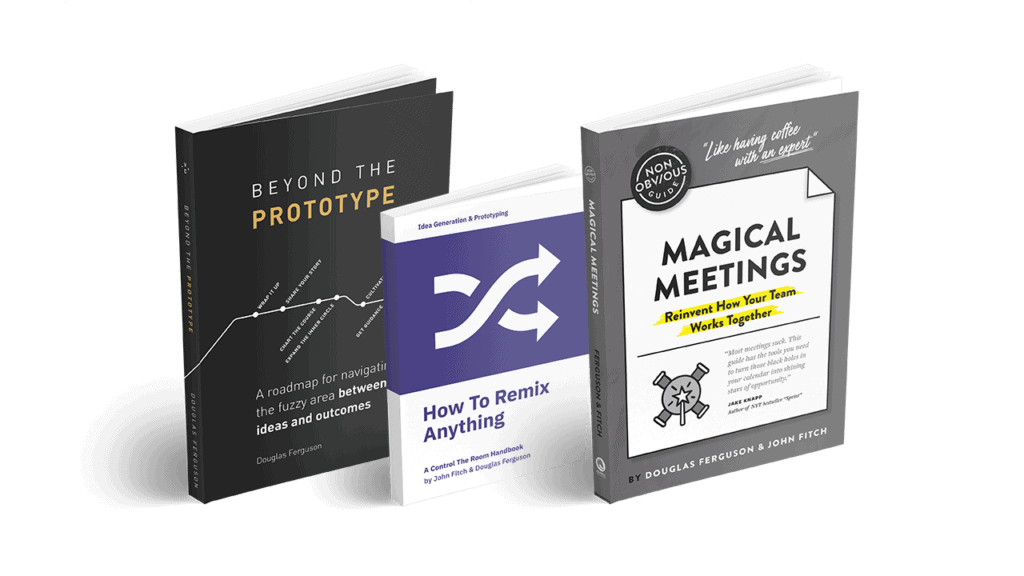 Innovation can seem complex or reserved for the exceptional. But we believe innovation is for everyone. We've set out to illuminate a path for you to generate bold ideas, visualize and share them, overcome obstacles, and turn them into reality. Our books are equal parts guidebook and stories from years of experience helping companies adopt an innovation mindset and culture. They're practical & actionable, so you can get started now. We hope they'll help you on your journey to realizing your biggest, boldest ideas.