Intro to Facilitating Futures
In this informative hour-long mini-workshop, you'll engage in some of the challenges you may encounter when setting up a Futures project, facilitating Futures projects or workshops, and sustaining support and advocacy.
Futures Thinking is an evolving practice that uses design and analysis methods for looking ahead to understand future market conditions so that you can prepare for opportunities or threats. It can be powerful for innovation, strategy and vision exercises and can be used to create roadmaps toward future products and services. Futures has grown in popularity over the last decade as a tool for designers and business leaders. In the wake of COVID, companies are looking for new ways to become resilient in the face of uncertainty and to future-proof their business. However, starting and running a Futures project isn't always easy. It's a brand new process to many and gaining buy-in, support and commitment can be tough. Having to convince your clients of a new process where ROI can be a long road is also difficult. How might we get people invested in the importance of long-term thinking? And explain the value of this work on a practical level so that we can benefit from the methodologies in the short and long term?


Interested in hearing when this workshop will occur next?
Interested in a private cohort for your team?
Participants must have some knowledge or experience of working on innovation, strategic, vision, or Futures Thinking projects. The program will not focus primarily on training you on Futures methodologies but is more designed to highlight the facilitation aspects of working on these types of projects or workshops. We will provide a short overview of Futures Thinking but will not be training deeply on the methodologies. We focus more on the potential challenges for building the Futures Mindset, preparing for the journey of embarking on a vision and strategy exercise, and tips on how to prepare and execute selected methods practically and effectively (e.g. Working with trends, building scenarios, design Futures, and strategic roadmapping)

You'll learn how to prime your clients early, navigate skepticism and conflicts, identify key needs and values, and how to immerse yourselves in future worlds so you can produce an actionable vision of the future.

This is a course for those who are currently practicing Futures Thinking or are new and aware of the field and eager to work on Futures projects. We strongly recommend you prepare yourself by doing some research on Strategic Foresight, Speculative Design, Design Fiction, and Sci-Fi storytelling. For additional preparation, please listen to the Voltage Control podcast with Phil Balagtas on the Future of Futures Thinking. Upon signup, some pre-work (reading/videos) will be assigned.



You'll gain a deeper understanding of the pitfalls and opportunities when starting and facilitating Futures work. Gain an understanding of where and when to apply certain methodologies. Learn about how to create more robust and diverse narratives. Learn about additional tips & tricks on how to modify key methodologies to fit the context, theme, client goals and personalities you might be working with. Be able to identify challenges early so that you can set up your process and teams for success.
This workshop will be a combination of mini-lecture, sharing stories, group conversations, and hands-on activities that stretch across the 2 days. We will discuss key principles and methods and apply our thinking into a simulated exercise. There will be allotted times for sharing work and discussing your strategies.
Getting your team, clients, and collaborators ready for innovation, strategy, and Futures work
Tips and tricks for how to prepare and execute selected Strategic Foresight and Futures Design exercises
Creative brainstorming and narrative storytelling for designing future products and services
Developing a strategic roadmap toward future worlds/products
Who are new or currently practicing Futures in their design practice
Design & Innovation Leaders
Who know and recognize the value of Futures Thinking and long-term strategic innovation and visioning and want to begin acquiring and developing more Futures engagements and workshops
Who know and recognize the value of Futures Thinking and want to learn more about its application and how it can lead to innovation
Who have just discovered the field and wondering about the best ways to implement and execute
Define what Futures Thinking is and where/how/why to apply it
Practically execute the Futures process in a variety of contexts and tools
Learn tips, tricks, ahas, and gotchas from the field
Assess the culture, environment, and application of the client so they can be successful in facilitation of the process
Interested in hearing when this workshop will occur next?
Phil is a design leader based in San Francisco, CA and has been a practicing designer for over 20 years. He has experience designing across a variety of devices and platforms within non-profit, retail, advertising, and enterprise software organizations. He most recently served as Design Director at General Electric's Digital Aviation group and also as an Experience Design Director at McKinsey & Company working across industries to transform and enhance their digital businesses and strategies. He is also the president and founder of the Design Futures Initiative which organizes the international Speculative Futures meetups and the PRIMER conference in the US and Europe. He is currently Principal and Executive Design Director of his own Futures Design consultancy called HABITAT where he trains and supports companies around the world on Futures Thinking projects and initiatives.

"I realized my entire role is facilitation. I have to do a lot of lateral influencing. So I use these skills even if it is not a super-structured workshop. Our product team has micro meetings all the time, and these methods help us get the most of those moments. My team can lean on me to facilitate. You will redesign the way you have conversations. I can't believe every college student doesn't have to take a class like this. This is how you collaborate. It is the underpinning of the future of work."
Apply for a Diversity Scholarship
A key part of our mission is to support diverse facilitators from different methodologies, backgrounds, races, genders, sexual orientations, cultures, and ages. If you are a part of, or serve, a traditionally underrepresented group and feel that this scholarship would allow you to amplify this mission, please apply now.
Please note that photographs, video & audio recordings will be taken throughout this event. These will be used by Voltage Control for marketing and publicity in our publications, on our website and in social media, or in any third-party publication. Please contact us via email if you have any concerns or if you wish to be exempted from this activity.​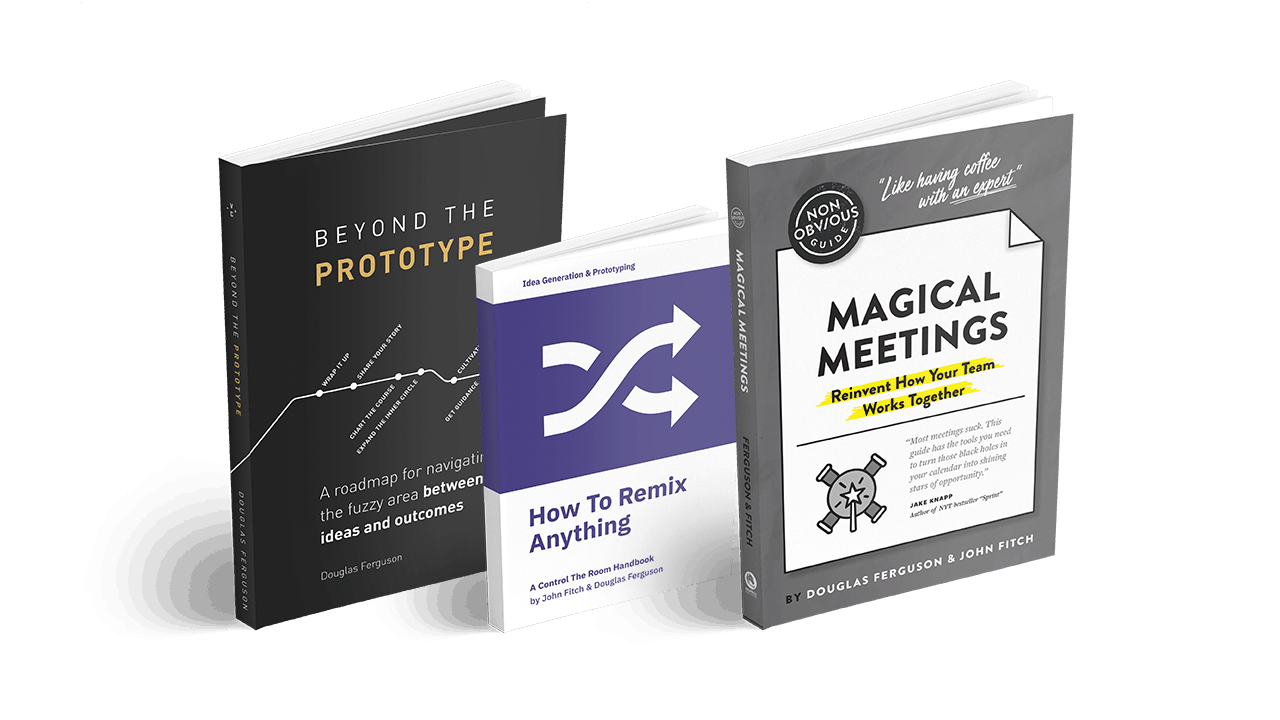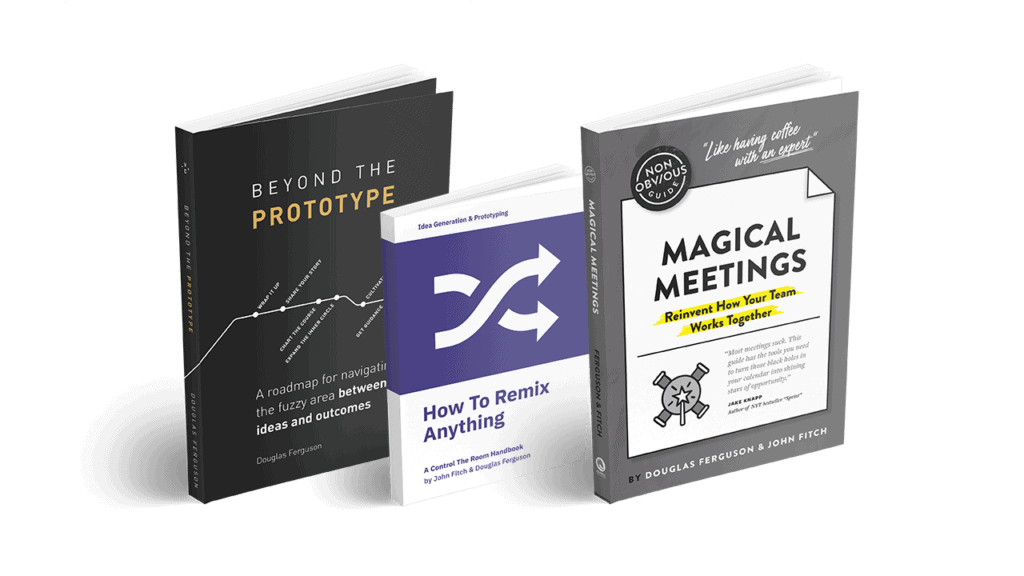 Innovation can seem complex or reserved for the exceptional. But we believe innovation is for everyone. We've set out to illuminate a path for you to generate bold ideas, visualize and share them, overcome obstacles, and turn them into reality. Our books are equal parts guidebook and stories from years of experience helping companies adopt an innovation mindset and culture. They're practical & actionable, so you can get started now. We hope they'll help you on your journey to realizing your biggest, boldest ideas.