Mastering Virtual Liberating Structures
Unleash creativity in your meetings through maximum participation
Liberating Structures is a framework created by Henri Lipmanowicz and Keith McCandless, intended to provide simple rules that make it easy to include and unleash everyone in shaping your future.



The framework consists of a collection of 33 structures or methods that introduce tiny shifts in the protocols of how we meet, plan, decide, learn, and relate to each other. They put the innovative power once reserved for experts only, into the hands of everyone.



Most organizations rely on what Henri and Keith refer to as conventional microstructures. These microstructures are structures we default to when meeting and organizing into groups. Examples of conventional microstructures include open discussion, brainstorm, status reports, managed discussion, and presentations. Every time you are having a conversation or a meeting you are using microstructures.



Conventional microstructures are limited in the number of participants and the control is isolated to one individual or a select few. As a result, these conventional structures routinely work together to stifle inclusion and engagement. Liberating Structures provides more effective alternatives to our conventional structures by including everybody regardless of group size and distributing the control of content among all participants.



Let our expert facilitators lead you through a Liberating Structures workshop. You'll change your organization by liberating the participation and playfulness within your meetings.
Interested in a private cohort for your team?
Facilitating effective outcomes is hard enough with small groups. In large groups, it requires special methods and skills. How do we distribute control and involve everyone in the shaping of the future? In this workshop, you will learn the principles behind why Liberating Structures work and experience specific structures that will allow you to tap into the room intelligence no matter how large the team. And, as an extra bonus, you'll also learn how to do this virtually.


You learn the 12 principles of Liberating Structures, the 34 structures, and the design process followed by Liberating Structures expert to unleash and empower large diverse groups. Finally, you'll add some serious tools to your toolkit. Through direct experience running 8 of the 34 you'll walk away with the confidence to implement them immediately in your work.
The class will be activity-based with facilitation simulations and collaborative sessions. You'll not only learn the concepts and principles, the why and how of the 34 liberating structures, you'll also get to practice some of the methods in a safe space. We won't just talk at you ; you'll learn through doing, work with other participants, and get feedback. There will be plenty of time for Q&A, so you can learn from our experience running hundreds of workshops at some of the world's largest enterprises.
Liberating Structures Principles
Leading with Purpose and Space
Leveraging the LS Match Maker for Workshop Design
Mastering Large Virtual Meetings
who want to make the most of maker culture and distributed teams
who need to get better at visually communicating their ideas.
who want to impress their team with new design skills.
Design Thinking Facilitators
who want to add a new prototyping tool to their toolkit.
Never Start Without a Clear Purpose(s)
Include and Unleash Everyone
Practice Self-discovery within a Group
Interested in hearing when this workshop will occur next?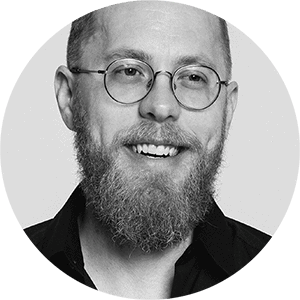 Douglas Ferguson is an entrepreneur and human-centered technologist with over 20 years of experience. He is Founder and President of Voltage Control, an Austin-based facilitation agency that specializes in helping teams work better together through participatory decision making and design inspired facilitation techniques. He has helped transform teams from U.S. SOCOM, the Air Force, Adobe, Dropbox, Fidelity, Vrbo, Liberty Mutual, Humana, and SAIC.



Douglas is a thought leader and master facilitator of Design Sprints, Innovation Workshops, Team Alignment Workshops, Transformations, Meeting Systems, and Culture Workshops. He is also the author of three books: Beyond the Prototype, How to Remix Anything (co-authored), and Start Within (co-authored).



Motivated by a mission to rid the world of horrible meetings and offer meaningful meetings in their place, Voltage Control is calling upon fellow facilitators to transform meeting and innovation culture. From free weekly community meetups to Control the Room–the annual facilitator summit, Voltage Control is building a community of facilitators to change the world.
"There are many choices for workshops, but in my mind there are very few who get it right. Douglas Ferguson and Voltage Control get it. If you are looking to learn a topic for the first time or level up your own skills or that of your team, then the virtual workshops offered by Voltage Control are a great option. Thanks to the workshops, we are now confidently moving beyond design thinking and regularly pushing prototypes into production."

Apply for a Diversity Scholarship
A key part of our mission is to support diverse facilitators from different methodologies, backgrounds, races, genders, sexual orientations, cultures, and ages. If you are a part of, or serve, a traditionally underrepresented group and feel that this scholarship would allow you to amplify this mission, please apply now.
Please note that photographs, video & audio recordings will be taken throughout this event. These will be used by Voltage Control for marketing and publicity in our publications, on our website and in social media, or in any third-party publication. Please contact us via email if you have any concerns or if you wish to be exempted from this activity.​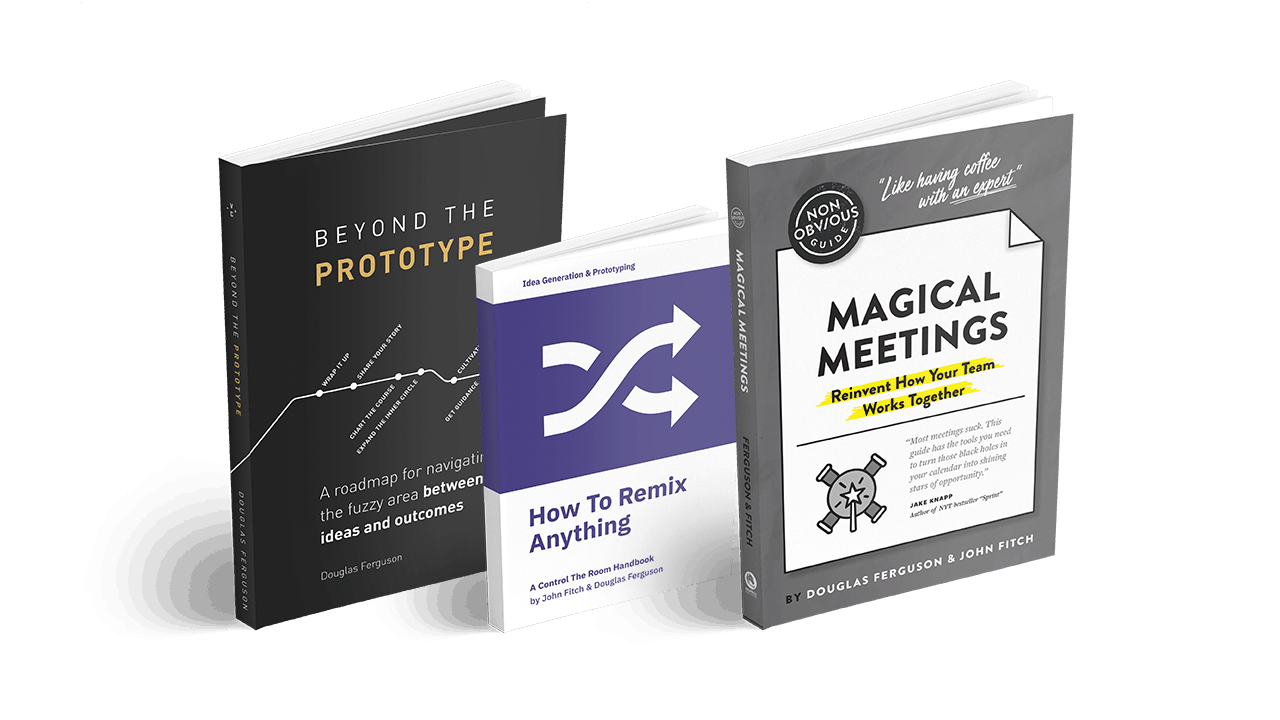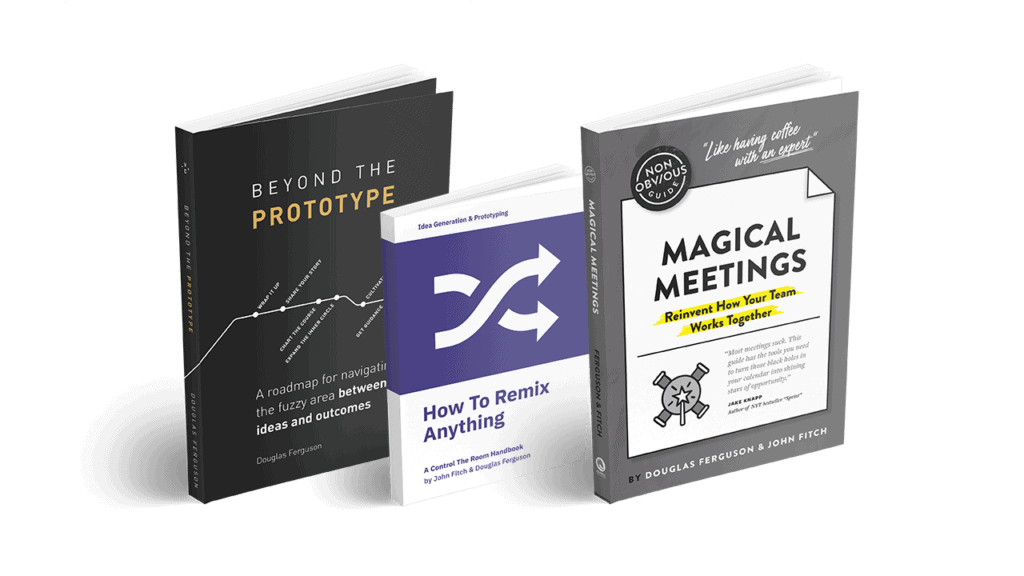 Innovation can seem complex or reserved for the exceptional. But we believe innovation is for everyone. We've set out to illuminate a path for you to generate bold ideas, visualize and share them, overcome obstacles, and turn them into reality. Our books are equal parts guidebook and stories from years of experience helping companies adopt an innovation mindset and culture. They're practical & actionable, so you can get started now. We hope they'll help you on your journey to realizing your biggest, boldest ideas.