Unleashing the power of play to transform your team and work culture
Play is an essential part of a healthy and fulfilling life, even as adults. It can boost creativity, productivity, and overall well-being. In the workplace, incorporating play can foster a positive and collaborative work environment, leading to better teamwork and problem-solving. Moreover, play can provide much-needed stress relief and improve mental health. It can also facilitate better communication and foster stronger relationships with colleagues.
Interested in hearing when this workshop will occur next?
Interested in a private cohort for your team?
In this interactive workshop, participants can expect to engage with the material and each other in a fun and dynamic way. The atmosphere will be lively and engaging, with plenty of opportunities for participants to connect and collaborate with each other. Through a variety of activities and exercises, participants will have the opportunity to apply the concepts they learn and try out different ways to incorporate play into their work. Participants will leave the workshop feeling energized, inspired, and equipped with the knowledge and skills to bring more play into their work and enhance their team's creativity, connectedness, and well-being.
In this virtual workshop series, participants will learn about the importance of play in the workplace and how it can enhance productivity, creativity, and overall well-being. They will also learn about the science behind play and its numerous benefits for mental and physical health. By the end of the series, participants will have the skills and knowledge to bring the power of play into their work as a remote team leader or professional, fostering a positive and collaborative work environment and boosting their team's potential.
This workshop is hands-on. We'll introduce you to the various ways to incorporate play into your work and then you'll have an opportunity to immediately apply them to your team. We'll introduce exercises that will not only help you try out different play-based activities but also allow you to bring the power of play back to your team. You'll learn how to facilitate play in a way that boosts productivity, creativity, and overall well-being.
looking to improve team engagement and collaboration on remote and hybrid teams
who want to enhance their team's creativity and problem-solving skills
who are seeking burnout relief and improved mental health for their employees
who want to foster stronger relationships with their teams and build a positive work culture.
The importance of play in enhancing productivity and creativity in the workplace
The science behind play and its numerous benefits for mental and physical health
Practical ways to incorporate play into your team's workflow
Different techniques for facilitating play in your team, beyond just icebreakers and warmups
Interested in hearing when this workshop will occur next?
Shannon Varcoe brings a mindset of curiosity, creativity, and experimentation to everything she does. Her background spans a wide range of domains from mechanical engineering to technical theatre, entrepreneurial curriculum development to toy invention, and many others. Her breadth of experience and interdisciplinary exploration informs the way she works with teams, organizations, and individuals to identify problems, explore opportunities and develop impactful solutions. She believes everyone can create meaningful and lasting change with the right tools, frameworks, and space to play.
"Jake Knapp and I worked with Erik to design the curriculum and learning experience for a new online course. From the first moments of our conversation, I knew Erik was going to make a huge contribution to the project. He bridges education, experience, and behavioral design in a way that is incredibly rare and tremendously valuable. Plus, he's got a super casual facilitation style that makes it easy to jump in and start making progress. During the all-day workshop that Erik facilitated, we moved effortlessly through the design process and ended up with a great structure and plan for our course. Jake and I are both experienced facilitators, and it was a joy to experience and benefit from Erik's facilitation skills! Jake and I are already thinking of new reasons to work with Erik."
Apply for a Diversity Scholarship
A key part of our mission is to support diverse facilitators from different methodologies, backgrounds, races, genders, sexual orientations, cultures, and ages. If you are a part of, or serve, a traditionally underrepresented group and feel that this scholarship would allow you to amplify this mission, please apply now.
Please note that photographs, video & audio recordings will be taken throughout this event. These will be used by Voltage Control for marketing and publicity in our publications, on our website and in social media, or in any third-party publication. Please contact us via email if you have any concerns or if you wish to be exempted from this activity.​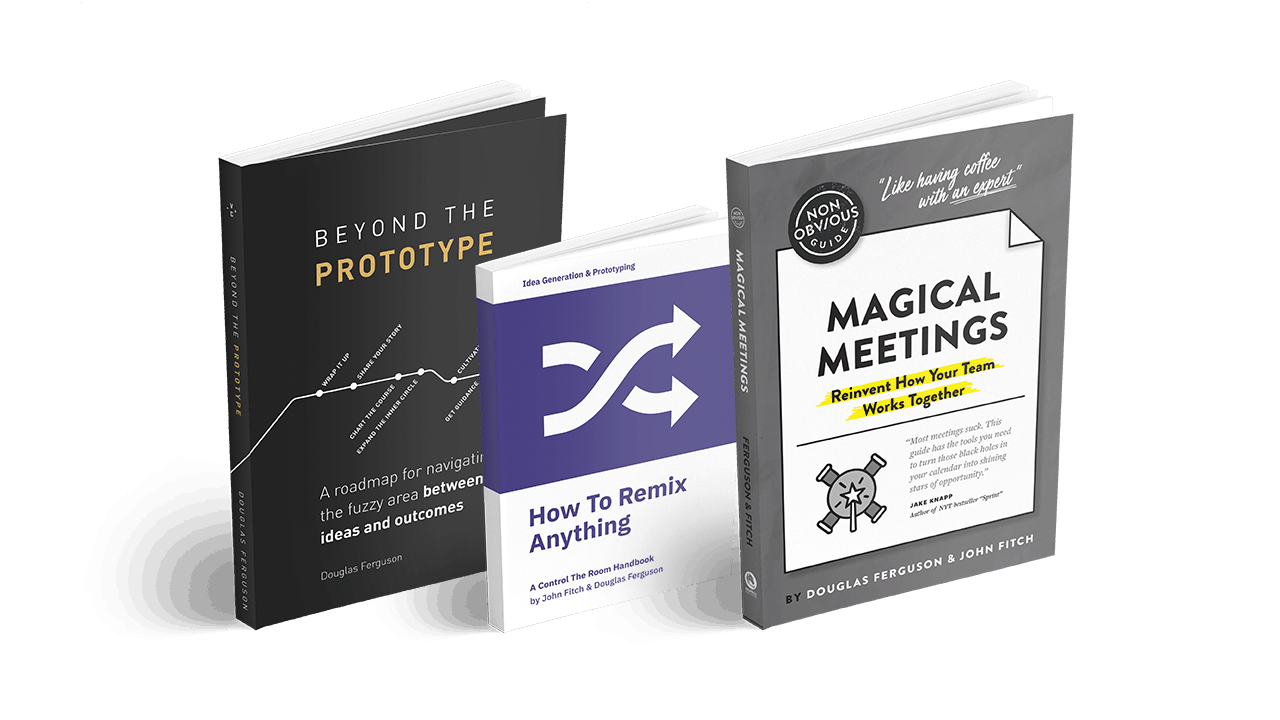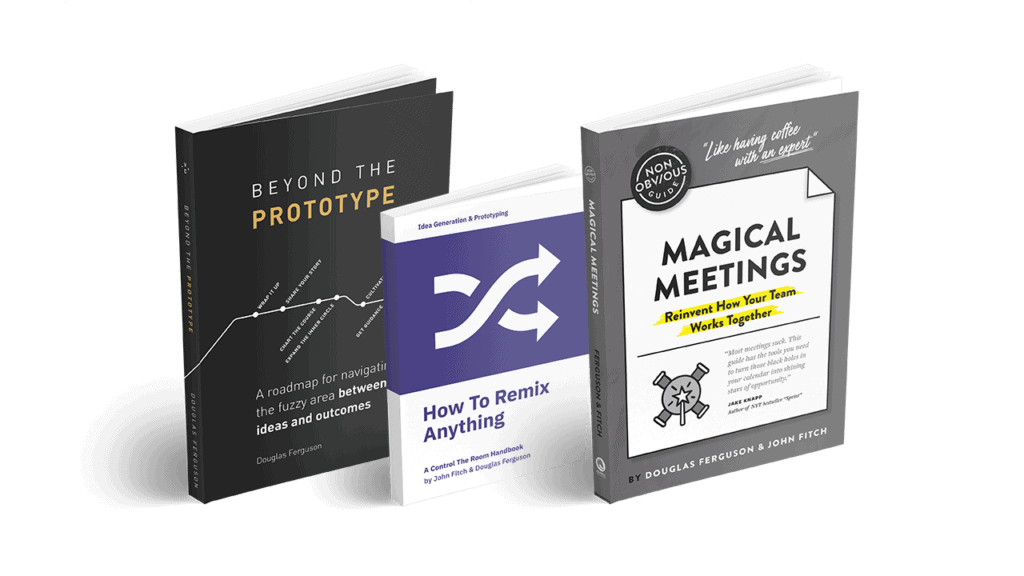 Innovation can seem complex or reserved for the exceptional. But we believe innovation is for everyone. We've set out to illuminate a path for you to generate bold ideas, visualize and share them, overcome obstacles, and turn them into reality. Our books are equal parts guidebook and stories from years of experience helping companies adopt an innovation mindset and culture. They're practical & actionable, so you can get started now. We hope they'll help you on your journey to realizing your biggest, boldest ideas.