Put your ideas into action to solve COVID education challenges.
Never ignore the opportunity of a crisis.

The COVID-19 pandemic has affected educational systems worldwide, leaving schools, colleges, universities, and executive education programs struggling. Schools and learning institutions have closed but the impact is far greater than just for students, parents, and families, shedding light on deep social and economic issues. From digital learning and internet availability to disability services and food insecurity, the education system is grappling for solutions.

We believe that real change comes from within. In order to cross-pollinate the best ideas in the education space and empower the change-makers with the confidence to implement their ideas, we are convening a cohort of practitioners from the education space who are full of ideas and looking to start within.

This mini-workshop is based on the innovation book, Start Within. You'll go beyond thinking about potential ideas to launching experiments and catalyzing others for creative problem-solving and taking ideas from concept to launch.
Interested in hearing when this workshop will occur next?
Interested in a private cohort for your team?
In this workshop, you'll learn each step in the Start Within process and put those practices to work through hands-on activities you can take back and continue to use throughout your journey.

The workshop starts with the moment of truth, uncovering assumptions, and biases to get yourself and your idea ready to move forward. With your idea in focus, you'll build stakeholder support, prototype experiments, overcome your opposition through co-creation, and lead others towards launching your idea.

Karen and Douglas will share stories from their research into dozens of people and organizations featured in the book. Between stories, they will facilitate you through individual and small group exercises. You'll experience most of the Start Within activities through direct hands-on application.

You'll learn how to identify when an idea is ready to pursue, the assumptions and mindsets that might get in your way, and how to get organized to move forward. Then you will understand how to evaluate your organization and build a process to work within the "system", aligning to business strategies and getting buy-in from important people that will shape the outcome. Finally, you'll identify how to build your idea in stages through prototypes, turn a "no" into a "yes" when you run into naysayers, and form and support your team to launch your idea.
The class will be activity-based with guided instruction and collaborative sessions. You'll not only learn the concepts and principles, the why and how of the Start Within approach, you'll also get to practice some of the activities guided by the authors. We won't just talk at you ; you'll learn through doing, work with other participants, and get feedback to make your idea happen. There will be plenty of time for Q&A, so you can learn from our experience launching hundreds of ideas at some of the most innovative companies and organizations.
Ready: Moment of Truth &, Breaking Assumptions
Set: Stakeholder Buy-In & Gaming the System
Go: Forming & Leading the A-Team
Go: Prototypes, Turning a No Into a Yes & What's the Worst That Could Happen
Educators and Administrators
improving learning outcomes amidst the pandemic fallout.
Executive Education Professionals
looking to implement an idea to improve remote learning and upskilling.
seeking to affect change in online learning.
solving problems to make a difference in their children's education.
How to focus and organize your idea
Techniques for prototyping and experimenting your way forward
The threat of assumptions and how to steer clear
Where to find allies with influence and how to bring stakeholders along
Interested in hearing when this workshop will occur next?
Karen Holst is a product leader with deep expertise in human-centered design strategies, creative problem-solving, and product innovation.



Boiling down her 20 years of experience into disciplines, her work has covered the gamut from business strategy and entrepreneurship to strategic partnerships and marketing communications. Karen loves to create technology with a broader impact.

Karen's work proves she thrives in the unknown. From co-founding a startup to launching new technology within a government agency, her secret sauce is the ability to take complex information, fragmented across disciplines, and make sense of it all.

In the projects and roles she has taken on, the playbook was undefined, but the mission was clear. Karen rolls up her sleeves to get work done "in the weeds" and rises above it to bring teams along, seeing the "big picture." She is a natural observer and dot-connector, bringing together intersectional ideas to make an impact.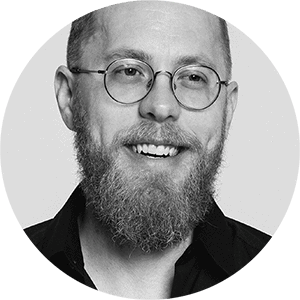 Douglas Ferguson is an entrepreneur and human-centered technologist with over 20 years of experience. He is the founder and president of Voltage Control, an Austin-based facilitation agency that specializes in helping teams work better together through participatory decision making and design inspired facilitation techniques. He has helped transform teams from U.S. SOCOM, the Air Force, Adobe, Dropbox, Fidelity, Vrbo, Liberty Mutual, Humana, and SAIC.

Douglas is a thought leader and master facilitator of Design Sprints, Innovation Acceleration, Team Alignment, Meeting Systems, Culture Transitions, and Change Transformations. He is also the author of three books: Beyond the Prototype, How to Remix Anything (co-authored), and Start Within (co-authored).

Motivated by a mission to rid the world of horrible meetings and offer meaningful meetings in their place, Voltage Control is calling upon fellow facilitators to transform meeting and innovation culture. From free weekly community meetups to Control the Room–the annual facilitator summit, Voltage Control is building a community of facilitators to change the world.
I realized my entire role is facilitation. I have to do a lot of lateral influencing. So I use these skills even if it is not a super-structured workshop. Our product team has micro meetings all the time, and these methods help us get the most of those moments. My team can lean on me to facilitate. You will redesign the way you have conversations. I can't believe every college student doesn't have to take a class like this. This is how you collaborate. It is the underpinning of the future of work.

Apply for a Diversity Scholarship
A key part of our mission is to support diverse facilitators from different methodologies, backgrounds, races, genders, sexual orientations, cultures, and ages. If you are a part of, or serve, a traditionally underrepresented group and feel that this scholarship would allow you to amplify this mission, please apply now.
Please note that photographs, video & audio recordings will be taken throughout this event. These will be used by Voltage Control for marketing and publicity in our publications, on our website and in social media, or in any third-party publication. Please contact us via email if you have any concerns or if you wish to be exempted from this activity.​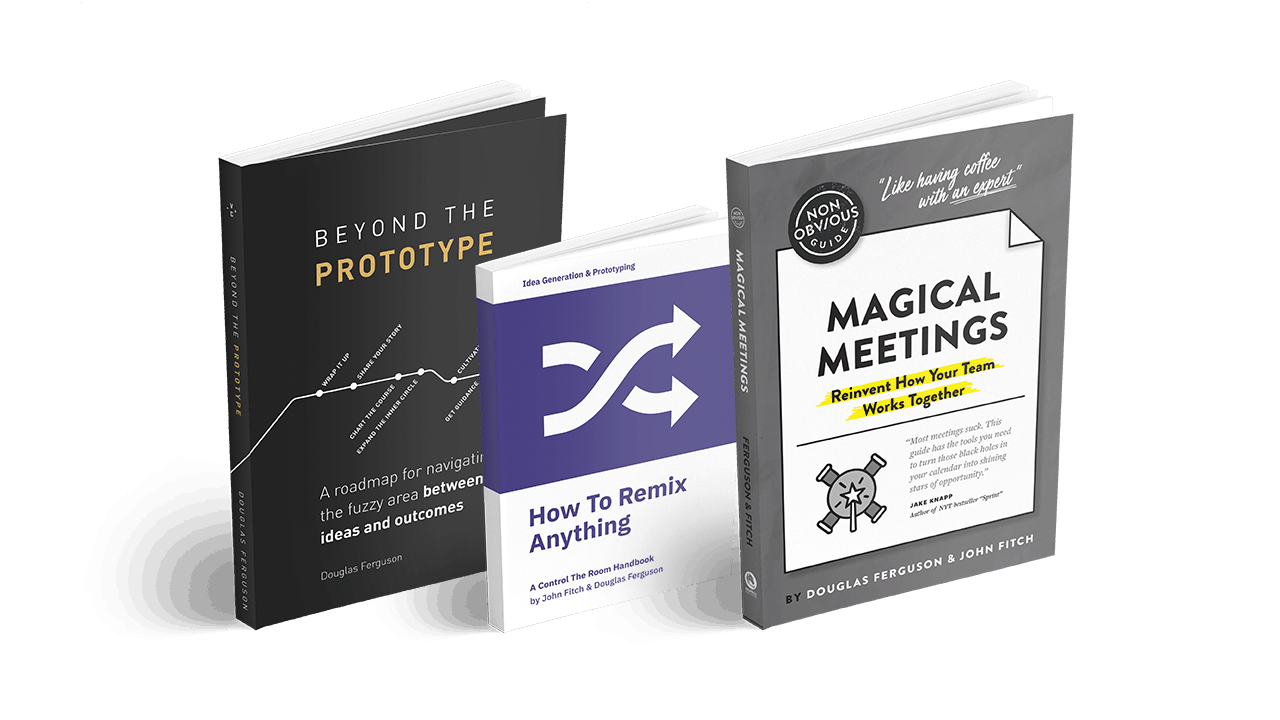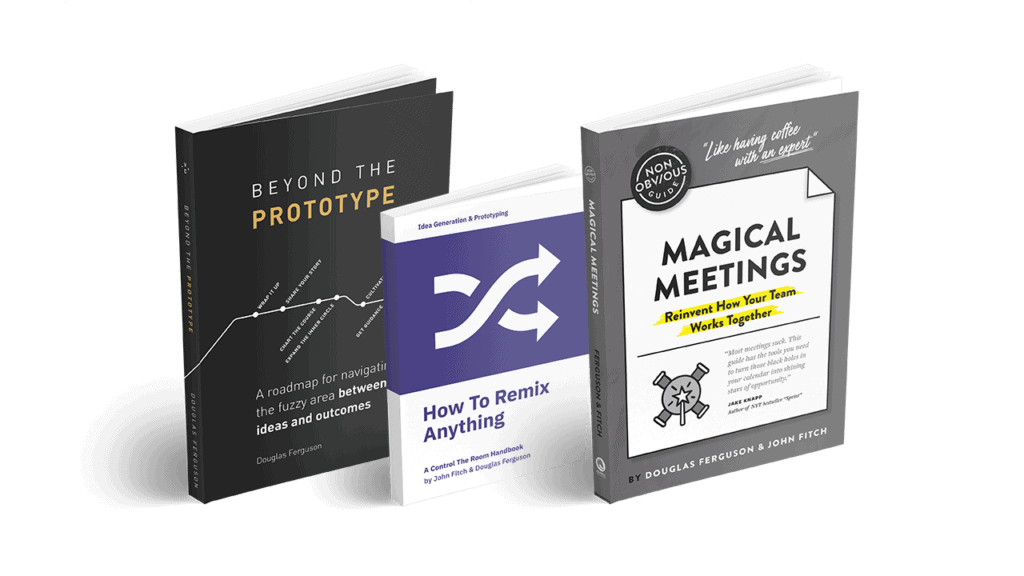 Innovation can seem complex or reserved for the exceptional. But we believe innovation is for everyone. We've set out to illuminate a path for you to generate bold ideas, visualize and share them, overcome obstacles, and turn them into reality. Our books are equal parts guidebook and stories from years of experience helping companies adopt an innovation mindset and culture. They're practical & actionable, so you can get started now. We hope they'll help you on your journey to realizing your biggest, boldest ideas.