Design workshop learning experiences for lasting growth and transformation.
The best workshops are impactful learning experiences. The best facilitators, whether they realize it or not, use learning experience design principles to create lasting transformation. In this workshop, we'll introduce the foundational learning science and learning experience design principles that you can apply in your facilitation to maximize participant potential.
Even if you don't consider yourself a trainer, these techniques will improve engagement, retention, and participant commitment during and after your workshop. If you value true adoption and continued growth, this workshop is for you.
During the workshop, we'll be using the
Workshop Design Canvas
Interested in a private cohort for your team?
How do you keep all participants engaged, drive key learning objectives, and facilitate lasting change. Learning experience design principles are not all intuitive, which leads to misconceptions and myths. It takes a pro-level toolkit and mindset to unearth potential and maintain results. In this workshop, you will learn and practice the principals and tools to make change stick.

We will coach you on methods to engage more participants and facilitate lasting growth. You'll obtain vocabulary and concepts to provide more meaning to things you already do, understand the learning experience design principles behind what works, and open your mind to new and more advanced approaches. Differentiate your facilitation practice by building your learning experience design skills.
The class will be activity-based with facilitation simulations and collaborative sessions. You'll recognize, practice, and design your workshops based on key learning experience design principles. We won't just talk at you — you'll learn through doing, work with other participants, and get feedback. There will be plenty of time for Q&A, so you can learn in real-time from our experienced facilitators.
Debunking learning myths and identifying your facilitation purpose
Exploring learning design principals and designing for your learners
Redesigning your workshop for optimal learning
Reflecting forward for lasting growth and transformation
who want to their message and methods to stick with participants
who want to build engaging and impactful learning for staff and clients
who want to create enduring value alongside their teams
who want to sustain organizational learning
Recognize key learning experience design principles for impactful facilitation
Facilitate workshops using key learning experience design principles
Build community with other facilitators
Practice applying learning insights as a facilitator
Interested in hearing when this workshop will occur next?
Erik believes that a deep empathy and caring, rooted in human-centered design, systems thinking, and futures thinking best supports partners in finding their solutions. Erik is passionate about supporting clients imagining innovative approaches to complex organizational challenges.

Trained as an educator, designer, researcher, and change agent, he brings significant teaching, design, mentoring, professional learning and development, organizational change, and research experiences from across secondary, higher education, non-profit, and industry contexts. Whether working with individuals, teams, or organizations, he helps people design lasting growth and innovation. Prior to working with Voltage Control, he co-founded Michigan State University's Hub for Innovation in Learning and Technology, an internal design consultancy focused on learning experience design, innovation, and organizational transformation.

He earned his B.A. in English Literature from Western Washington University, M.A.T. in Secondary English Education from Brown University, and Ph.D. from Michigan State University in Curriculum, Instruction, and Teacher Education.
"Jake Knapp and I worked with Erik to design the curriculum and learning experience for a new online course. From the first moments of our conversation, I knew Erik was going to make a huge contribution to the project. He bridges education, experience, and behavioral design in a way that is incredibly rare and tremendously valuable. Plus, he's got a super casual facilitation style that makes it easy to jump in and start making progress. During the all-day workshop that Erik facilitated, we moved effortlessly through the design process and ended up with a great structure and plan for our course. Jake and I are both experienced facilitators, and it was a joy to experience and benefit from Erik's facilitation skills! Jake and I are already thinking of new reasons to work with Erik."
Apply for a Diversity Scholarship
A key part of our mission is to support diverse facilitators from different methodologies, backgrounds, races, genders, sexual orientations, cultures, and ages. If you are a part of, or serve, a traditionally underrepresented group and feel that this scholarship would allow you to amplify this mission, please apply now.
Please note that photographs, video & audio recordings will be taken throughout this event. These will be used by Voltage Control for marketing and publicity in our publications, on our website and in social media, or in any third-party publication. Please contact us via email if you have any concerns or if you wish to be exempted from this activity.​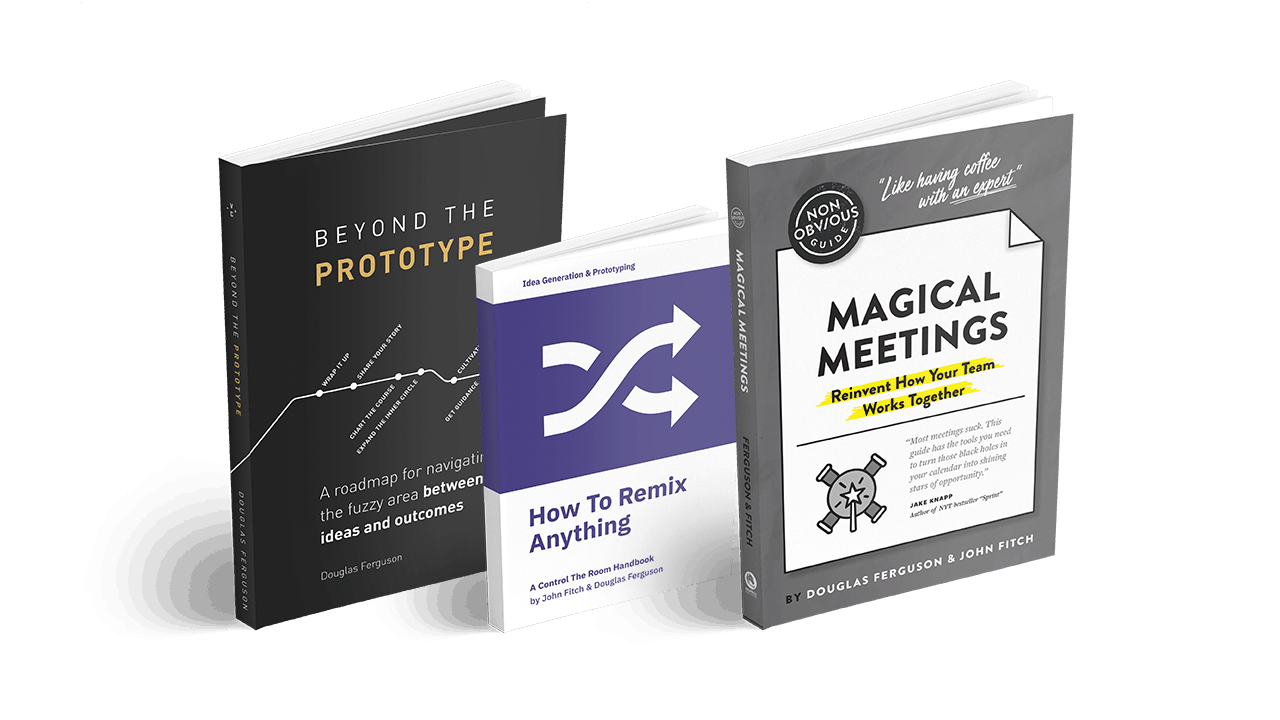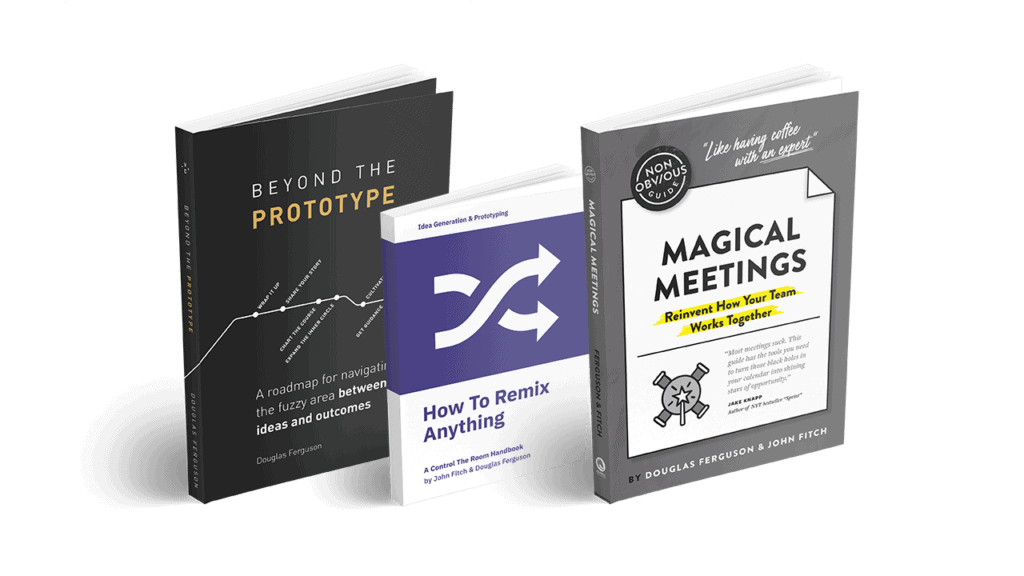 Innovation can seem complex or reserved for the exceptional. But we believe innovation is for everyone. We've set out to illuminate a path for you to generate bold ideas, visualize and share them, overcome obstacles, and turn them into reality. Our books are equal parts guidebook and stories from years of experience helping companies adopt an innovation mindset and culture. They're practical & actionable, so you can get started now. We hope they'll help you on your journey to realizing your biggest, boldest ideas.