Guide lasting systemic change across your company or organization.
Leading change is difficult. And doing so across a large company or organization gets that much harder. Oftentimes this can stem from an inability to see the full picture, complexity, and set of relationships that make up a current system and what interventions will actually have the impact you hope for. Systems work in the way they are designed. And if you want to change them, you have to take a systemic approach: understanding complex relationships across multiple parts, people's mental models, and even the ways that you (the change leader) might be invested in keeping the status quo.


In this introductory workshop, you'll have an opportunity to learn about and identify the foundational elements of systems change and systems leadership, practice key systems change methods (e.g. systems mapping, stakeholder mapping, mental models, ladder of inference), apply systems change methods to your work, identify & plan for your further growth as a systems leader, and begin to engage in a wider systems change leadership learning community.

We offer a 25% discount if you work for a nonprofit or educational institution. Reach out at hello@voltagecontrol.com for a code!
January 10, 17, 24 and 31
Interested in a private cohort for your team?
Lasting change takes a systemic approach. This course will provide you with a spectrum of approaches and practice opportunities to begin leading systemic change across your company or organization and chart a course for your future growth.

In this month-long virtual course, you'll have the opportunity to learn, practice, and apply key systems leadership approaches to your work across weekly class sessions and practical application opportunities.
This course will be activity-based, with a mixture of mini-lecture, practical method application, and collaborative sessions. You'll not only learn the concepts and principles, the why and how of systems leadership, you'll also get to practice the methods in a safe space. We won't just talk at you ; you'll learn through doing, work with other participants, and get feedback. You will be asked to bring your current personal or professional examples of changes you want to make into the workshop, so you come away with a greater understanding and an action plan on how to change your system. There will be plenty of time for Q&A and opportunities to engage with your facilitators around the specifics of your change.
Intro & What is Systems Leadership?, What is your future vision?
Who am I and why do I Care? Where are we today?
Why should they (your stakeholders) care? What needs to be done?
What is my new story of change? Sharing your story
Looking to create lasting systems transformation
Consultants and Facilitators
Looking to boost their impact
Who want to create dynamic and agile learning organizations
Who want to create enduring project impact
Identify foundational elements of systems change and systems leadership
Practice & apply key systems change methods on a current professional or personal challenge that could have significant positive impact
Create your personal plan for further systems leadership growth
Begin building a systems change leadership learning community
Interested in bringing a team?
Click here to get a code for 20% off groups of 3-4, or 30% off groups of 5+
Erik is the VP of Learning Experience at Voltage Control and a learning and development (L&D) leader that brings close to two decades of facilitation, teaching, design, professional learning and development, diversity, equity, inclusion, and belonging (DEIB), organizational change, and research experiences working with leaders and teams at many of the top companies, educational institutions, and non-profits around the world. He believes that deep empathy and caring, rooted in human-centered design, systems thinking, and futures thinking best support clients and colleagues in finding their solutions.

Dirk is founder of Beyonders, a foundation that aims to create systemic change by investing in youth leadership development and coaching. He has over 20 years of tenure at Nike Inc. where he is currently Vice President Key Sport Partners in EMEA. He leads large international cross functional teams that collaborate on visioning, business development and strategic planning with strategic partners in the Sporting Goods area. As a lifelong learner he has educated himself in systems change, leadership, coaching and DE&I.

Darcy Winslow was the Founding President (2010-2020) and co-founder of the Academy for Systems Change, an organization focused on advancing the field of awareness-based systemic change in order to achieve economic, social, and ecological wellbeing. Darcy also founded the Magnolia Moonshot 2030 (MM2030), a collaborative under the Academy, which is a new narrative for women!s leadership, creating the conditions to activate our collective power to address the greatest challenges we face today. By convening networks of women leaders urgently addressing the climate crisis, the United Nations Sustainable Development Goals, deep equity, conscious leadership and the divine feminine, MM2030 amplifies our collective ability for positive impact.


"I realized my entire role is facilitation. I have to do a lot of lateral influencing. So I use these skills even if it is not a super-structured workshop. Our product team has micro meetings all the time, and these methods help us get the most of those moments. My team can lean on me to facilitate. You will redesign the way you have conversations. I can't believe every college student doesn't have to take a class like this. This is how you collaborate. It is the underpinning of the future of work."
Apply for a Diversity Scholarship
A key part of our mission is to support diverse facilitators from different methodologies, backgrounds, races, genders, sexual orientations, cultures, and ages. If you are a part of, or serve, a traditionally underrepresented group and feel that this scholarship would allow you to amplify this mission, please apply now.
Please note that photographs, video & audio recordings will be taken throughout this event. These will be used by Voltage Control for marketing and publicity in our publications, on our website and in social media, or in any third-party publication. Please contact us via email if you have any concerns or if you wish to be exempted from this activity.​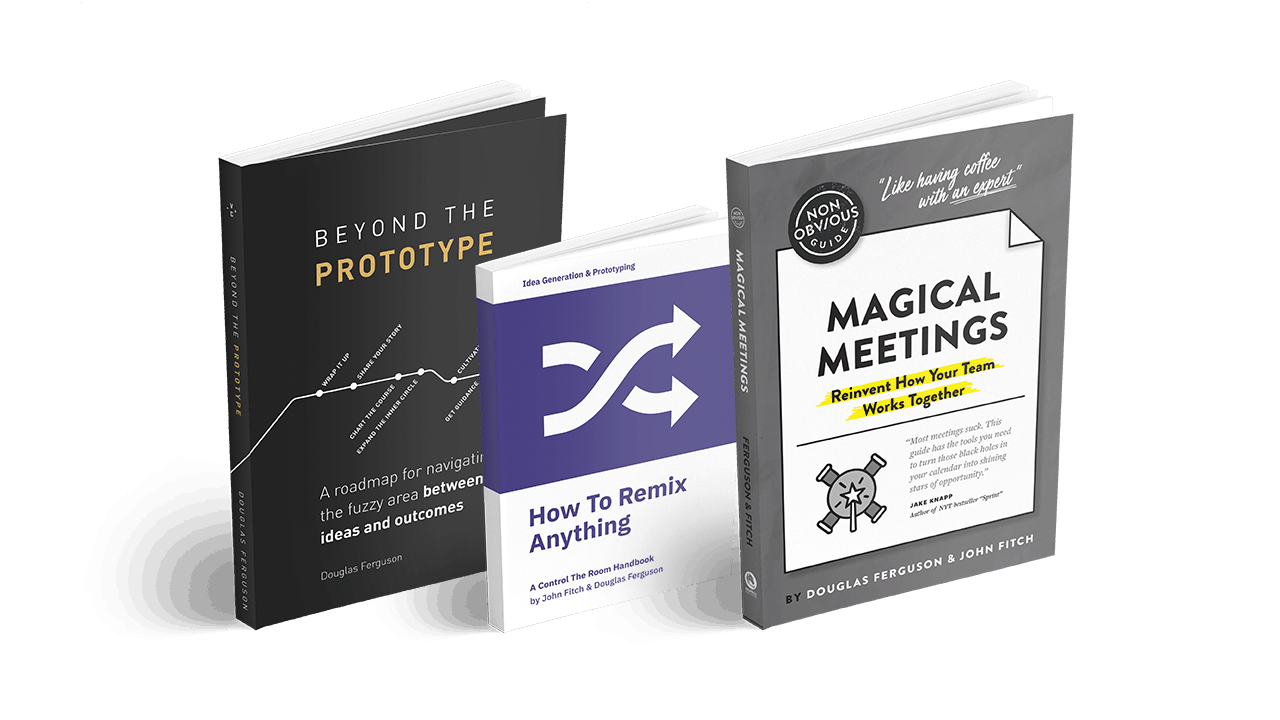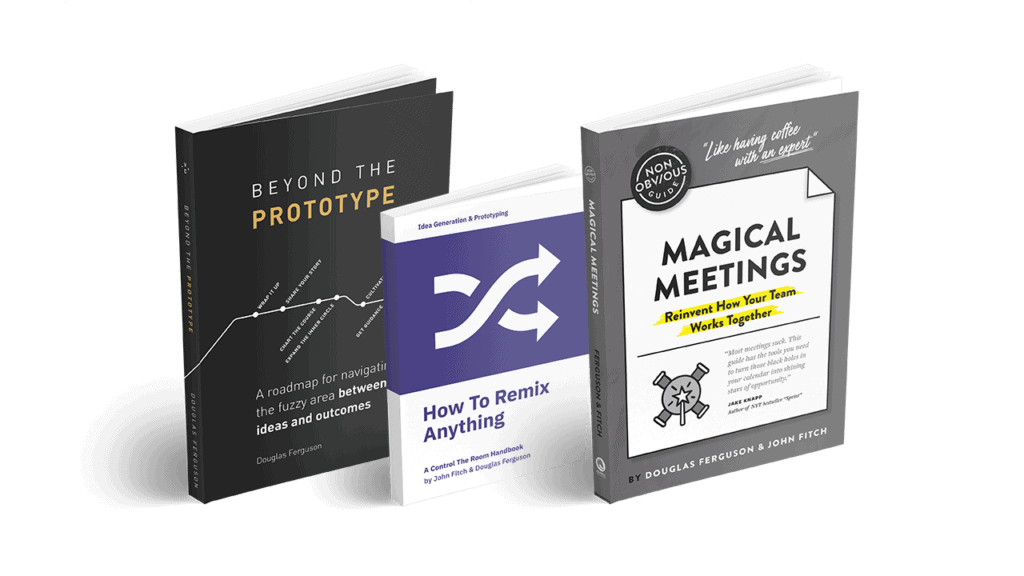 Innovation can seem complex or reserved for the exceptional. But we believe innovation is for everyone. We've set out to illuminate a path for you to generate bold ideas, visualize and share them, overcome obstacles, and turn them into reality. Our books are equal parts guidebook and stories from years of experience helping companies adopt an innovation mindset and culture. They're practical & actionable, so you can get started now. We hope they'll help you on your journey to realizing your biggest, boldest ideas.