As the world changes, so does the workplace. After all, we were forced to shift from in-person to completely virtual communication and collaboration seemingly overnight. This means leaders have had to continue having those important meetings, collaborating with team members, capitalizing on innovative ideas, and transforming their businesses—albeit virtually.
We must continue to adapt in order to not only survive, but thrive in this changing workplace, and thankfully, today's top tech can help. Let's take a look at the best tech available to efficiently and effectively make the shift, while fostering and maintaining a positive and connected company culture.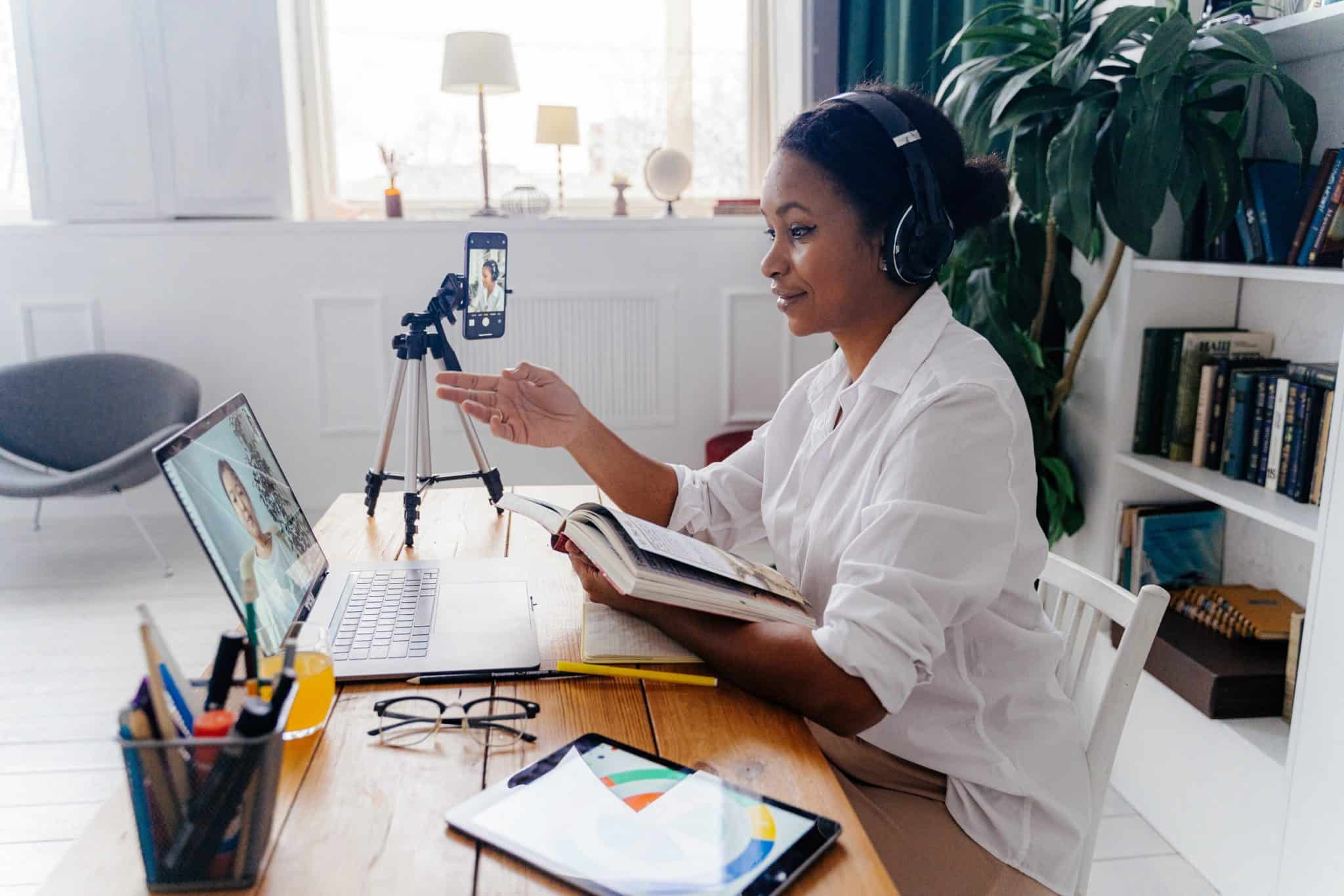 Top Tech to Implement Today
As we discussed in our Virtual Work Guide, the new virtual business landscape is ripe with opportunities for partnership and teamwork—opportunities that simply weren't possible before.
Think about it: You're no longer bound by the physical space of meeting rooms that only have capacity for 10-30 people. Now you can gather 100 people or more from around the globe all at once in a shared, communal space. But how can you ensure your changing workplace continues to feel ripe for creativity, collaboration, and innovation?
Top tech to the rescue. Given the pace at which technological innovation is happening—and its response to the shift to remote work during the pandemic—you have more than your fair share of options to choose from.
In order to help you decide which top tech to invest in or simply add to your toolbox, here are some of our favorite tools that make our work lives more productive.
Meetings
Your company and projects are made up of meetings; after all, they're how you get things done. Remind team members to approach virtual meetings as they would in-person ones: they should dress appropriately, come prepared with notes, and get ready to share their input on others' ideas.
In order to ensure your digital meetings are effective and are enhancing—rather than hindering—your team and company's success, you need to first make sure you have the proper meeting scheduling and hosting tools in place.
Calendly
When it comes to scheduling meetings, we recommend Calendly. This free, web-based tool helps participants easily schedule meetings across different time zones without redundant back-and-forth emails. Simply share your calendar to have other people book time with you.
Doodle
If you're trying to get your team on board for a big initiative and want to ensure everyone can attend, you can use Doodle to provide a clear, visual snapshot of availability across time zones.
Zoom
The pandemic favorite, Zoom allowed colleagues, families, friends, and loved ones around the world to come together during uncertain times. Thankfully, it also allowed organizations to continue to be productive. Use Zoom to host your meetings of up to 100 participants (up to 1,000 with the Large Meeting add-on), use breakout rooms, create branded events, and more.
Check out more of the gear you'll need to run magical virtual meetings with our Virtual Meeting Hardware Guide.
Once you've landed on the meeting tool that's right for you and your organization, it's time to work out the bugs and issues in your meeting culture—and that's where we come in. Voltage Control can help you audit your meetings, then renovate and redesign their usefulness in order to create a system that optimizes your success.
Collaboration
Although collaborating in person may be your notion of ideal, collaborating in a virtual, changing workplace can provide you with unique opportunities you may not have considered. For example, how many times has a new tool been used in an in-person meeting that has generated some awesome ideas you wouldn't have considered otherwise?
One of the perks of digital collaboration is that it forces us to try new things and use new tools. And sometimes, some great ideas can be birthed from those awesome digital tools. Here are our top picks.
MURAL
MURAL is a digital whiteboard that's all about visual collaboration around planning, brainstorming, and designing. Its customizable whiteboards support interactive and collaborative work for virtual and hybrid offices. With everyone working together in one visual space, you can design meetings, workshops, courses, and more for lasting organizational growth and transformation. Check out our MURAL cheat sheet to quickly learn how to use this incredible tool, as well as our MURAL templates.
FREE DOWNLOAD
Get Our Yarn Weave
Use this activity to discover connections that emerge between group members through storytelling.
Pastel
Pastel is great for collaborating on design and UX projects, like creating or updating a website. Turn any URL into an interactive canvas, create mockups, and leave comments and copy suggestions on different pages. This tool finally makes the exchange of feedback on websites streamlined and coherent.
Coggle
Unlike collaborative editors like Google Docs which provide linear or tabular document formats, Coggle is a freeware mind mapping tool that provides hierarchically structured documents like flow charts and branching trees. With multiple starting points, branches, and loops to represent process and workflow, Coggle can be used for taking notes during meetings and/or allowing teammates to contribute and edit diagrams collaboratively.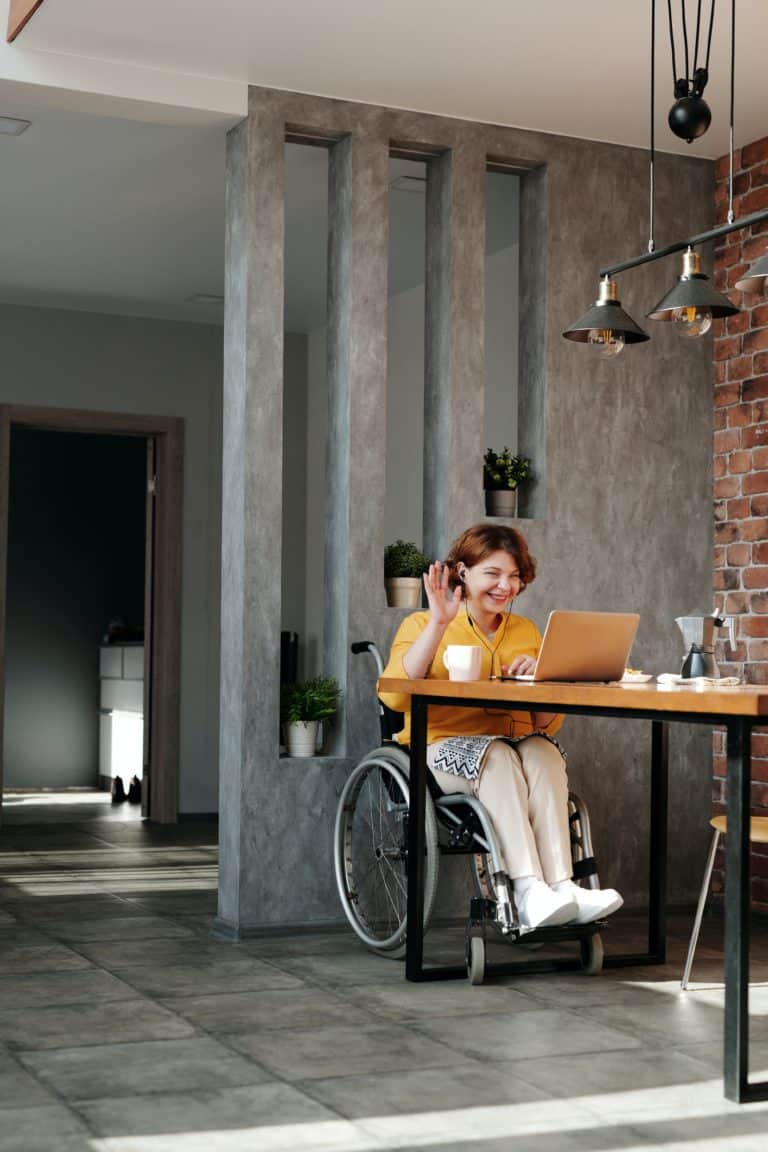 Workshops
At Voltage Control, we love workshops. We believe they can provide an effective and unique way to create collaborative team relationships, tackle challenges, suss out innovative ideas, design effective project kickoffs, improve facilitation, and more.
Because we're all about finding and implementing the best tools for workshops, we've dedicated ourselves to creating tools based on our own experiences with a changing workplace. Here are some we've found to be especially effective.
Control Room App
Based on our own facilitation experiences, we created the Control Room App to help you run and facilitate exceptionally good meetings, events, and virtual workshops. With 20 free activities and additional premium features, Control Room will keep your team engaged, maximize meaningful connection, boost productive work, and help you capture feedback about what's working and what isn't.
Design Sprint Guide
Our Remote Design Sprint 101 Guide is everything you need to plan and run your own remote design sprint. We created this after successfully adapting our own tried-and-true design sprint model for remote work. You'll learn all about design sprint basics, what you'll need to implement a five-day design sprint, and how to get your own sprint started.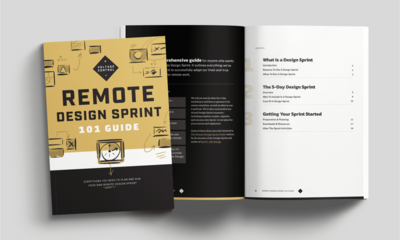 FREE DOWNLOAD
Get Our Remote Design Sprint 101 Guide
This is a comprehensive guide for anyone who wants to run their own remote Design Sprint. It outlines everything we've done at Voltage Control to successfully adapt our tried-and-true Design Sprint model for remote work.
The Facilitator's Guide to Questions
We all get stuck sometimes. That's why we created The Facilitator's Guide to Questions. After reading this pocket reference for facilitators, you'll always know what questions to ask to keep your meetings magical, from introductions and filling awkward silences to meaningfully wrapping things up.
FREE DOWNLOAD
Get Our Facilitators Guide To Questions
A pocket reference for facilitators to always know what questions to ask to keep your meetings magical. Subscribe below to start your download.
Use the Tools in Your Toolbox
As we've mentioned on the blog before, with greater diversity in collaboration comes more creative ideation and problem-solving. Let's use this changing workplace shift to more virtual and hybrid offices to solve problems, create collectively, and collaborate more effectively than ever before.
Armed with the right tools, we can.
Learn more of the best ways to work in a hybrid environment in our Hybrid Guide.
FREE DOWNLOAD
Get Our Work Now 2022
The world of work as we know it is at a tipping point. As a natural result of changes long-in-the-making and then expedited during the pandemic, the state of work now and work in the future is forever different.