---
Virtual facilitation is more important now than ever. The Great Pause has called upon the need for remote leadership to help the world navigate the forced shift to virtual communication and collaboration. Because important work shouldn't wait. Even in a global pandemic, we need virtual leaders. The time to have that big meeting, collaborate with team members, capitalize on innovative ideas, and transform your business is now. That may surprise you to hear. But the new virtual business landscape is ripe with opportunity for partnership and teamwork that wasn't possible before. Now you can gather 20-100+ people from around the globe in a shared space, all at once, and without the cost of renting conference room space or buying plane tickets. And with greater diversity in collaboration, comes more creative ideation and problem-solving. We have the power to solve problems and create collectively at a higher level than ever before. It's rather remarkable.
So how do we lead this creative power and innovation in a virtual landscape? Successful virtual facilitation is not as easy as scheduling a Zoom call and using a standard in-person facilitation process. A new landscape calls for a new set of practices. There are specific techniques needed to successfully navigate and lead people in a virtual space. The good news is that we've spent countless hours exploring the craft of virtual collaboration, and we have curated a detailed Virtual Work Guide with our findings thus far. From methods to foster human connection remotely to the best interactive tools to support virtual meetings and workshops, this universal toolkit can be applied to any remote team. And we want to share it with you so you can do meaningful work now.
What's inside the Virtual Work Guide:
The Virtual Work Guide instructs you on how to set up and facilitate productive virtual meetings to make them just as purposeful and successful as in-person meetings, if not more so. One of the most noticeable differences in working virtually is that screen time replaces face-to-face interactions. The absence of human connection can have a grave impact on team communication and productivity if the proper processes are not in place. Normal meeting guidelines still apply–like scheduling with purpose, creating a sound agenda, and keeping everyone involved and engaged. Adapting to the new virtual dynamic additionally requires choosing the right tools, fostering connection among meeting participants by utilizing tool features, and incorporating intentional networking opportunities for attendees that would otherwise exist in-person.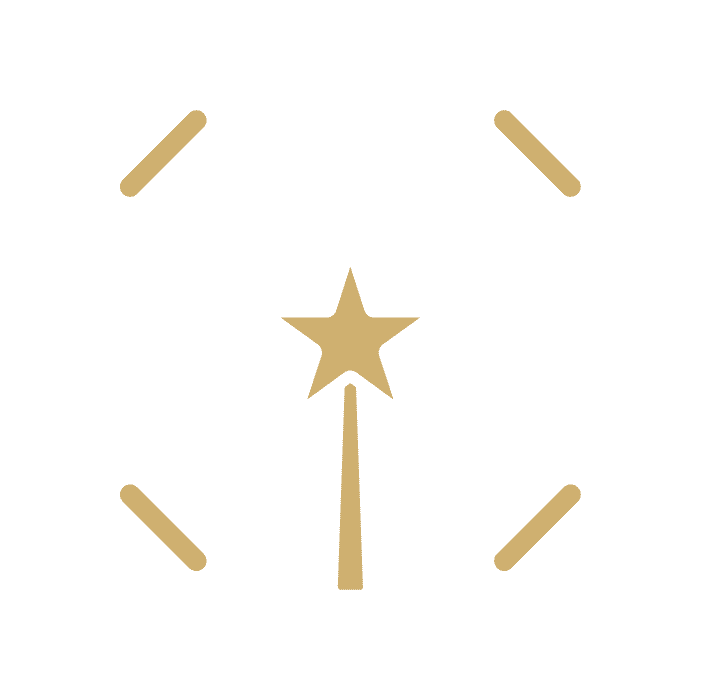 Start our Magical Meetings course today!
Learn the methods to make your meetings magical.
Also included are detailed ways we have adapted our Design Sprint model for remote work. Typically, a Design Sprint is a week-long process for tackling a business problem. Over five days, the sprint takes a team through a design thinking-based process to uncover insights, prototype an idea, and test it with users. Remote Design Sprints must be significantly adjusted to fit into the virtual work environment. The guide outlines ways to tweak the sprint schedule and cadence, set the (virtual) stage, and pick the right tech to maintain the ability to collaborate, creatively solve problems, and design impactfully.
The last section of the guide is focused on the need for human connection in a virtual environment. In the absence of in-person interactions, there is an increased importance placed upon creating human connection, outside of required meetings. It's super important to create as much human connection as possible in a virtual space.
We list various helpful tools and processes to navigate and make the most of the virtual landscape supporting: organization/productivity, communication, smart scheduling, creative collaboration, and personal and team breaks.
Bonus: the guide includes a preview of the tool we're working on in-house to help maximize virtual facilitation.
Don't wait. Do meaningful work now. Download the Voltage Control Virtual Work Guide to access all of the tools and processes you need to make virtual work possible and most effective.
---
Voltage Control facilitates remote design thinking workshops, innovation sessions, and Design Sprints. Please reach out at info@voltagecontrol.com for a consultation.
Looking to connect with Voltage Control
Let's get the conversation rolling and find out how we can help!