The remote work revolution is here and it's more important than ever for remote companies to follow distributed teams' best practices to keep their teams connected.
As 82% of US businesses encourage their team members to work remotely, it's essential that distributed companies learn to properly manage their dispersed workforce. Following Distributed teams practices will help.
In this article, we'll discuss the following:
What Are Distributed Teams?
Remote vs. Distributed Teams
Benefits of Distributed Companies
Distributed Teams Best Practices
What Are Distributed Teams, and Why do we need Best Practices?
Distributed teams are teams made of remote workers that don't have access to a shared location they can work from. Many distributed teams include team members that work from home, in co-working spaces, or anywhere else that is not a shared office. More and more companies are exploring the benefits of distributed teams as they allow their workforce to do their best work from anywhere in the world. With this freedom of location, it is important that we follow distributed teams' best practices to ensure we are leading productive and healthy teams.
These teams must prioritize communication to ensure all team members are working efficiently. Though distributed teams work from different locations, they use telecommunication technologies to stay connected and work together as a team. These teams may communicate virtually using channels like text messaging, video meetings, emails, and voice calls.
Remote Teams Vs Distributed Teams
While remote teams exist, distributed teams are in a different category. While distributed teams often work remotely, they are not the same as remote teams. Remote teams include workers that choose to work outside of a company's office space. Distributed teams bring together team members that are already working remotely to achieve a common goal.
Get Our Build & Lead Your A-Team
Assemble your team and lead them through the different phases to keep building toward the big idea.
Benefits of Distributed Teams
Distributed teams may not physically work together, but they're certainly effective in getting teams to do their best work.
Distributed companies enjoy the following benefits:
More Flexibility
Distributed teams allow team members to enjoy more flexibility at work. Employees are free to fit work into their own schedules, allowing for a greater work-life balance. As long as the work gets done, team members can work whenever they feel the most productive. Studies show that team members can achieve more in less time and experience greater enjoyment as they work on their own terms. It is important to keep distributed teams' best practices in mind to keep teamwork productive, healthy, and engaged.
2. Improved Employee Retention
Employee retention is a natural result of distributed teams as team members are allowed to follow a flexible work schedule. Companies that follow distributed teams' best practices give their employees more freedom to work as they want, which leads to increased employee loyalty.
3. Access to Global Talent
Distributed teams can choose team members from anywhere in the world, giving them access to the global talent pool. This way, distributed companies can build a team with the best remote workers around the world. This is key to distributed teams' best practices because it opens your team to a wide variety of ideas and increases the potential of generating new and diverse ideas.
4. Become More Agile
Businesses that embrace distributed teams can enjoy less risky scaling as they become more with less overhead costs. For example, a company that hires an entire workforce of freelancers can expand their businesses without ever hiring part- or full-time employees. Retrospective tools can also be used to help teams become more agile as they review their recent work together and identify room for improvement. Utilizing asynchronous work within distributed teams' best practices will allow your team to develop ideas and solutions that they may not have in a traditional working environment.
5. Lower Overhead Costs
Without a team of full-time employees, companies spend less of their budget on hiring-related expenses. Distributed companies also save money on office space and operating costs as their employees work wherever they choose.
In lieu of traditional expenses, distributed companies invest in communication tools and team-building activities to prioritize and improve collaboration and communication. Even with no physical office to gather in, this allows distributed companies to stay connected with each other.
6. Increase Productivity
Distributed companies are able to boost productivity throughout their workforce as they focus on achieving their goals without added distractions. Teams should follow distributed teams' best practices to ensure increased and continued productivity.
Get Our Remote Design Sprint 101 Guide
This is a comprehensive guide for anyone who wants to run their own remote Design Sprint. It outlines everything we've done at Voltage Control to successfully adapt our tried-and-true Design Sprint model for remote work.
Distributed Teams Best Practices
A recent study shows that even though distributed companies allow their employees more flexibility, many team members have mixed feelings about digital collaboration. According to a recent study, members of distributed teams recently rated their company's digital collaboration quality a 6.5/10, citing a false sense of urgency as a reason for their dissatisfaction. Following distributed teams, best practices can help to alleviate that feeling.
The reality is that the most successful distributed companies place a heavy focus on communication to ensure that each team member feels as though they're a valued member of their team.
The following distributed teams best practices will help you escape the pitfalls of operating a distributed company:
Celebrate Wins
It's essential that team members feel like a valued part of the team. One of the best ways to encourage your team members is to celebrate wins regularly. Distributed companies can celebrate wins in a "win-thread" where members share their weekly wins with each other. Likewise, team managers can shout -out team members' achievements through company-wide communications. 
2. Schedule Team-Building Moments
Team-building is pivotal for distributed companies. Team managers should intentionally design team-building moments so that team members can connect with each other remotely. Consider setting up a channel for casual conversation and out-of-office chats. Likewise, distributed companies may consider hosting in-person retreats where team members can meet and bond in real life.
3. Have Check-In Moments
Check-in moments are an essential part of distributed teams best practices. Even with the help of digital collaboration tools, team managers need to ensure that their tech and workflows are actually working for their team members.
It's important to set up regular moments for team members to check in with managers on one-on-one calls or in team meetings. With regular feedback from team members and managers, distributed companies will be able to spot potential issues and make the necessary adjustments.
4. Have Clear Workflows
Clear workflows make for the most efficient and productive distributed teams. As distributed teams are comprised of a global workforce, conflicting time zones can make aligning deadlines a challenge.
With the right project management tech and clear workflows in place, distributed companies and their team members are able to complete projects with minimal confusion and delays.
5. Use the Best Tools
Distributed teams rely on top-tier collaborative tools to keep their teams on the same page.
The best project management, online security, and communication tools for distributed teams are as follows:
Meetings: Zoom, Mural, Miro
Text messaging: Discord, Slack, Google Chat
Video Messaging: Vidyard, Loom
Email: Outlook, Gmail
VPNs: NordVPN, ExpressVPN, IPVanish
In addition to the right tools, it's essential that you employ them properly with distributed teams best practices for cross-team communication
6. Prioritize Asynchronous Communication
Team managers should prioritize asynchronous communication to encourage team members to take an appropriate amount of time to complete tasks rather than feel a false sense of urgency.
Likewise, team managers should set rules that indicate how long it should take to respond to emails, team messages, video calls, and emergency situations in your company communication guidelines. These guidelines will take the pressure off of team members that believe they need to be constantly available. 
Get Our Workshop Design
Use these templates to design your workshop, meeting, training, or course like a learning experience pro.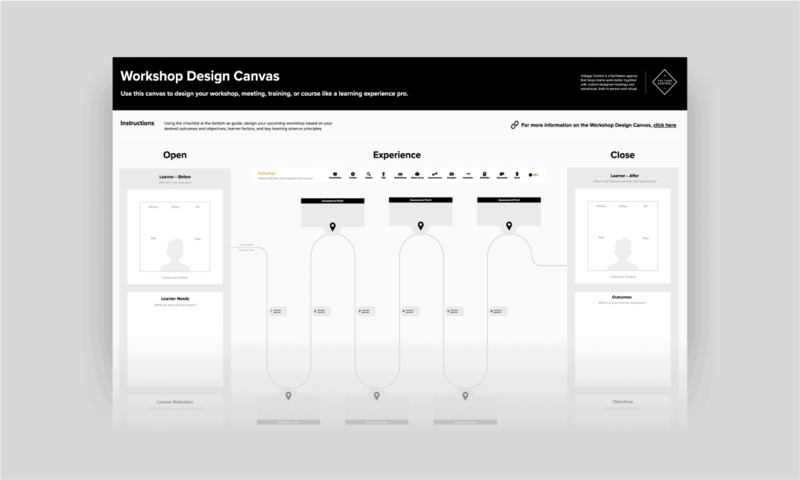 7. Set Clear Expectations
Set clear goals and expectations for everyone working in distributed teams. In addition to treating specific team goals, team managers need to clearly communicate their expectations with all members and review them periodically.
Moreover, as team members progress on their goals, managers should be sure to check in on tasks and deadlines to ensure nothing falls through the cracks.
8. Exercise Empathy
Even in distributed companies, emotions and tempers can flare up. From missed deadlines to moments of miscommunication, mistakes will happen and can create strife with your team members. It's up to teams and their managers to be understanding and exercise grace with one another.
By employing distributed teams best practices, companies and their team members can enjoy the benefits of working with a team of talented remote workers from all over the world.
Need help improving your distributed company or implementing tools for digital collaboration? Connect with us to learn more about how to grow your distributed teams and encourage collaboration amongst your team members.  
Looking to connect with Voltage Control
Let's get the conversation rolling and find out how we can help!