The secret to virtual workplace success starts with promoting work empathy. Empathy and similar soft skills are essential for today's workplace and are a critical component in developing competent leaders.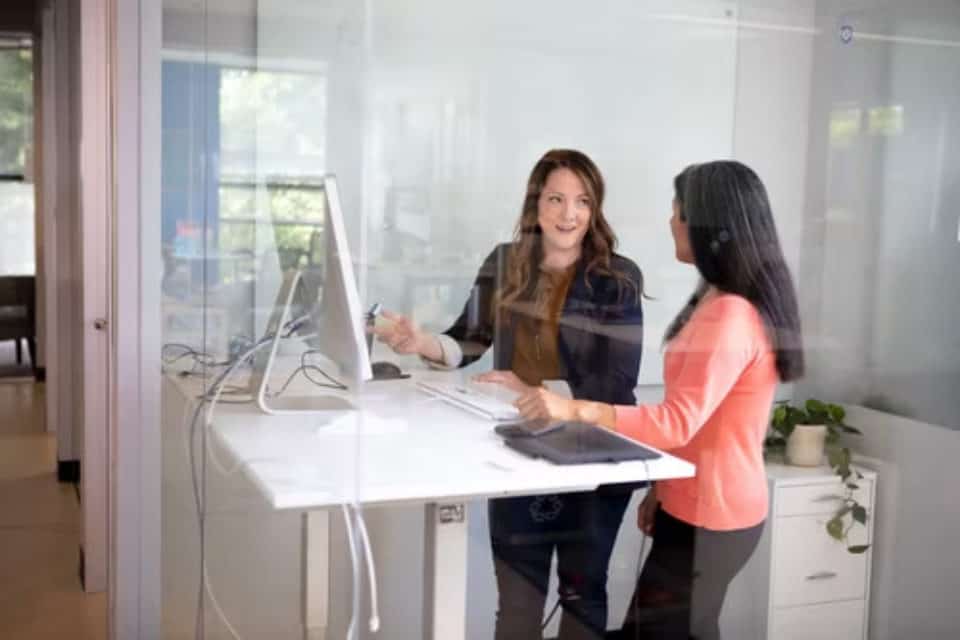 The truth is that an overwhelming number of employees actively advocate for empathy in the workplace. According to recent surveys, 92% of team members believe empathy is undervalued, especially when it comes to remote work teams.
In this article, we'll explore the magic of empathy at work as we discuss the following:
What Management Development is Missing
Soft Skills in a Remote World
Practicing Virtual Empathy
The Effects of Empathy at Work
What Management Development is Missing
Practicing empathy at work gives us the chance to be human. Empathetic leadership centers on our most human qualities: vulnerability, honesty, and compassion. Leading with empathy allows for a culture of care that encourages team members to show up as their most authentic selves and work to their fullest capacity.
Intentional leadership and management development are essential to cultivating powerful teams and stronger organizations. Today's workforce requires companies to expand beyond traditional skills for managerial development to get to the heart of how leaders train, motivate and lead their teams.
Experts agree there is a pressing need for empathy when it comes to management training. It's clear: today's training programs need to revolutionize the state of leadership by amplifying the needs of employees. This is especially true in hybrid workplaces as empathy is the key to connecting with employees and with leadership that works.
Empathy-focused training programs shape leaders that can acclimate to today's ever-changing workplace while meeting the needs of their team.
Soft Skills in a Remote World
Empathy is the answer to many remote work challenges. Distributed workers face unprecedented challenges in today's world, such as disconnection, overwhelm, and anxiety, all of which make building engaging connections in the virtual workplace more difficult than ever. As a result, leaders need to be adequately and appropriately trained in how to understand, identify, and connect with such needs.
Get Our Remote Design Sprint 101 Guide
This is a comprehensive guide for anyone who wants to run their own remote Design Sprint. It outlines everything we've done at Voltage Control to successfully adapt our tried-and-true Design Sprint model for remote work.
In remote companies, soft skills like empathy are more important than ever. Empathy puts people at the heart of organizational culture. Training programs should prioritize empathy and similar soft skills by highlighting other empathetic leadership qualities such as:
Optimistic team leaders can challenge negative perspectives and provide the encouragement needed to keep going. Leaders should encourage their teams to focus on opportunities and possibilities rather than any potential setbacks.
Leaders should model vulnerability for their team members by sharing their fears and weaknesses alongside their hopes and successes. This level of accountability makes colleagues and team members feel safe enough to do so on their own.
The best leaders are open and receptive to change. Practice empathetic leadership by responding adaptively to uncertainty and change as you teach others how to do the same.
Stress easily stems from unsustainable practices. Lead with empathy by facilitating successful execution and encouraging others to do their best work while avoiding burnout.
Practicing Virtual Empathy
It comes as no surprise that the rise in remote work quickly reveals the pitfalls of distributed management. From employee burnout to ineffective leadership, remote work is not without its challenges. To lead virtual and hybrid teams in the face of such unprecedented complexities, team leaders need to approach running their organizations from a completely different perspective, one that incorporates empathy at work.
Get Our Hybrid Work Guide
Define and navigate a hybrid workplace for your organization + run effective hybrid meetings and events
Organizations can combat challenges like increased anxiety and stress, a lack of communication and collaboration, and a decline in morale by reinforcing the following elements of empathetic leadership:
Practicing empathy at work allows team members and management to clue into each other's emotional needs. This promotes an increased understanding of emotional intelligence, allowing for better communication and more effective conflict resolution.
Too often, workplace management programs emphasize developing hard skills like using certain software while ignoring soft skills like empathy and understanding that take human-centered leadership to the next level. Consequently, a lack of empathetic leadership in training programs can leave team members without the necessary skills to effectively connect and communicate with those they are leading. 
Employing empathy at work requires a certain level of servant leadership training. A servant leadership management style encourages team leaders to focus on growth while putting their team's needs first. This approach encourages team members to put their needs first by serving the employees rather than having team members serve the leader.
This people-first method is an excellent example of empathy at work and is a critical approach to cultivating a collaborative culture in a remote work environment.
This area of development encourages leaders to prioritize their teams and empower them by putting them first. Servant leadership validates team members' efforts and achievements by acknowledging employees' hard work and showing team members that they are valued members of an organization.
Conflict in the remote workplace presents a different challenge that traditional management development programs don't address. Today's leaders must be adequately equipped to identify and mitigate conflict remotely. Practicing empathy at work is crucial for distanced conflict resolution.
Team dynamics aren't as easy to decipher amongst remote and hybrid teams. The most effective virtual leaders need to gain insight into these dynamics, listen to employees, and gather unbiased objective information around the conflict to determine the best solution to unite team members.
In addition to applying soft skills, virtual management development best practices encourage clearly expressed rules and regulations, regular team meetings, and an open environment for communication and collaboration to allow team members to do their best work and feel as though they are valued by their organization.
The Effects of Empathy at Work
It's clear to see the effects of empathy at work. Empathy cultivates the skills needed for success and allows team leaders to see their team and the rest of the world from many perspectives. 
When successfully integrated into the virtual workplace, empathy drives an organization forward. It's a vital element in remote work culture in the following ways:
Empathy drives cultural awareness
Remote teams can encompass members from all over the world and many diverse backgrounds. Building better-distributed teams starts with developing partnerships based on mutual respect, curiosity, and empathy.
Empathetic leadership boosts innovation
Innovation happens as a result of intentional empathy. Team members and leaders find empathetic inspiration and innovation by identifying with another's point of view and working together to find the most creative and comprehensive solutions.
An empathic workplace grows customer relations
Empathy allows employees to anticipate team leaders' and their clients' requirements and desires. This enhances their customer service capabilities as they can empathize with their clients immediately. Team members encourage their clients to share as they actively listen to their needs, concerns, and fears. In this way, they are demonstrating how much the organization values each client as an extension of their company. 
Empathy has the power to completely change your leadership development from the inside out. Contact Voltage Control to learn more about practicing empathy at work. We design programs to shift your company culture towards empathy.
Looking to connect with Voltage Control
Let's get the conversation rolling and find out how we can help!