---
What have we learned about our businesses in the last two years? What worked? What didn't? Do you know more about your company and your people now, more than you did two years ago? Or even two months ago?
We know you have asked versions of these questions most likely numerous times. We have asked the question of ourselves because any business should assess the effects of external variables that can disrupt workflow. But asking the questions is only as good as the honesty you want from the answers and the effort you are willing to accept.
Are you ready to implement a strategy that allows you to listen to your employees and lay the groundwork for a paradigm shift in how you conduct the smallest conversation to the most impactful meeting?
The questions that have surfaced are broad, and vitally important, but don't let them prevent your action. Action is needed to consistently propel your business, and level up your success. If you as a business leader have questioned what has changed over the last couple of years, asked how can you adapt to improve the culture of your company, and have felt the desire to become an industry innovator of ideas, you are ready for our Innovation Consultation.
Allow the last two years to be a wake-up call not conceived from fear, but from the realization, that we all control the destiny of our businesses. We empower that vision by seeking new strategies of working and implementing changes. Sometimes it is more then asking the right questions, but by finding the right mentor.
Get Our Cover Story Mockup
The purpose is to envision an ideal future state for your organization. Let go of all doubts and imagine a future state that is so awesome that it landed your organization in a well-known magazine.
You have a diverse team, but are you truly honoring their potential? Combining strengths, working styles, specialties', and a collective of different visions is no easy task. We have to go beyond just talking about it. We have to workshop a collective intelligence so that the team has one vision.
The current landscape can be viewed as grim. Far too many businesses have remained stagnant, or worse, ceased to exist at all. It is easy to suggest that no one could foreshadow the public health, social, and professional crises that have consumed all daily activity, but really this was not and still is not the current reality. Predicting and planning for even the most absurd of worst-case scenarios is still a better option than what so many businesses have endured by not planning at all and not knowing how to sustain an energized, committed workforce.
The step that can answer many of our questions about our businesses begins with the very component that steers the boat, your people. Your greatest asset might seem like the goods in your warehouses or the health of your bottom line, but truly your wealth is tied to the very people that make your business machine run. You hired all of your employees with trust in mind. Now it is time embrace the trust you ascribed to each of your employees because they are the source to identify the changes that are needed and the driving force to develop ideas that forge a positive path toward innovation and adaptability.
Creating change within your business environment begins with hiring, cultivating, and retaining a diverse and cross-functional workforce who feel valued as integral members of the team. This requires a commitment to diversity and actively creating a culture of psychological safety. Your employees have tremendous energy and myriad talents, but are they comfortable sharing their opinions even if it diverges from the general atmosphere or consensus?
We believe that meetings can indeed be magical with the right preparation. During the last two years every workplace has faced incredible change, for the better or worse. We feel that some of those changes offer a whole new world of possibility, like remote work.
Adaptability combined with flexibility is what has and what will set businesses apart from those who are intractable to change.
We suggest beginning a meeting with simple feedback as the most basic approach to conveying trust and appreciation. If you believe every employee makes a difference, then every employee deserves to be recognized for their effort and their accomplishments.
During a recent workshop I had an employee tell me that meetings are where "her ideas go to die." No leader, director, manager, or supervisor can risk the psychological safety of their employees or success of the business by having someone on their team to feel so unvalued and useless. This brand of toxic workplace environment can stunt employees to the point that can cause no new ideas to be shared and prevent the business from innovating.
We can provide you with the tools to set the tone you want for your next meeting and the goals you want to achieve. We have available multiple, comprehensive (FREE!) MURAL templates to help you unleash your teams potential! ​​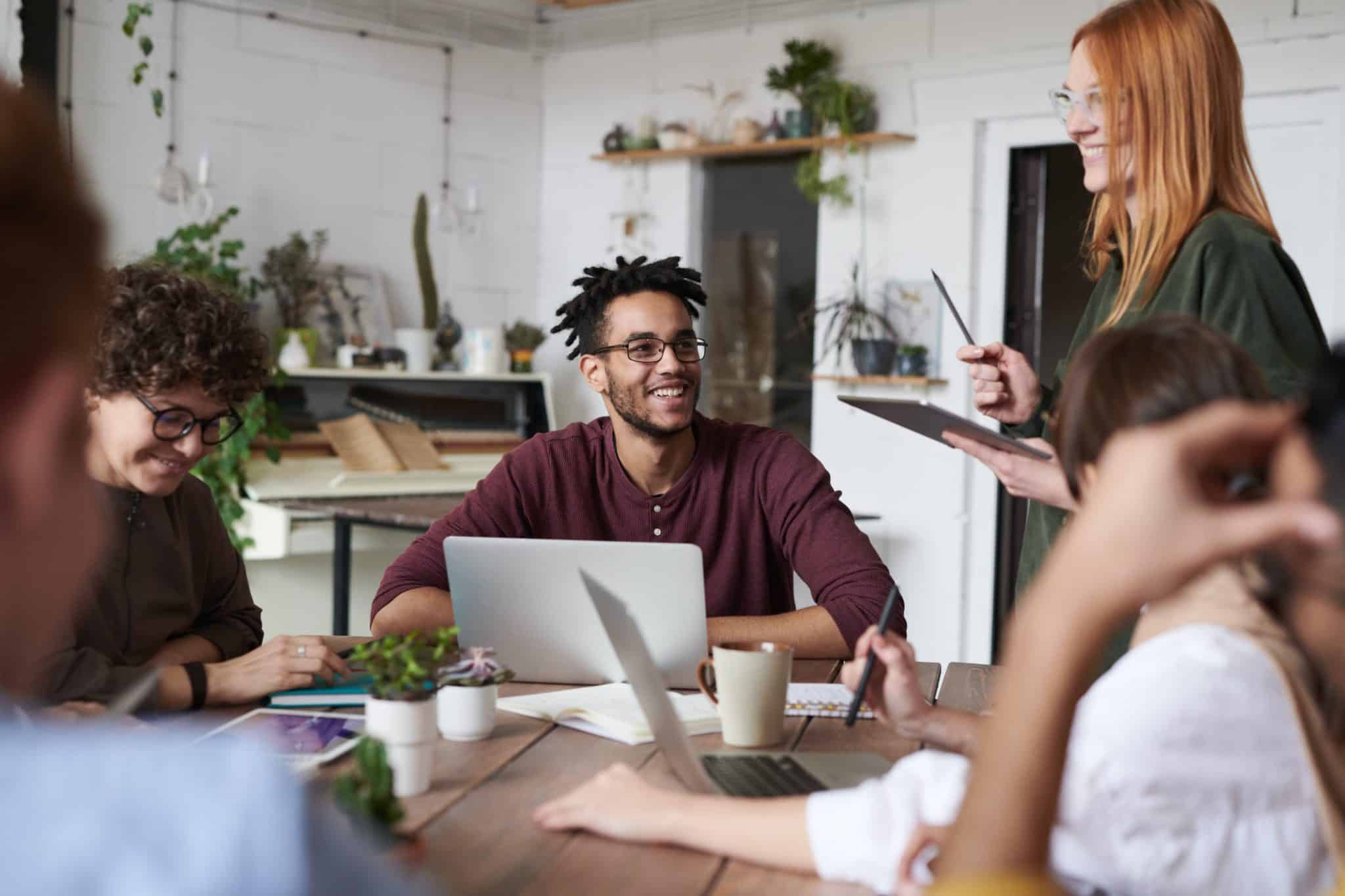 The last two years have revealed an abundance of unexpected emergencies and businesses never want to be caught flat-footed again. The more you can initiate and maintain deeply engaged communication while, fostering an inclusive and diverse work environment, the more you will be able to remove obstacles and develop a staff motivated toward success.
If you are interested in moving your business forward, creating your own magical meeting, and maybe even becoming a master facilitator, contact us today! Our next Facilitator Certification Cohort will run from February 11 – May 13, 2022.
Sign up to be notified when the Design Sprints Course is available.
In this course, you'll:
• Learn key design sprint principles
• Practice key design sprint methods
• Chart a plan for further design sprint growth
• Connect with larger design sprint community