This is an outtake from the book The Non-Obvious Guide to Magical meetings (No Matter Who is in the Room), written by Douglas Ferguson & John Fitch.
---
In the wake of social distancing and remote work, the way we work will be forever changed. The future is coming, and it is coming quickly. If you don't yet feel ready, take a breath; you have time to prepare. Here are our top tips, strategies, and resources to prepare you for the future of work.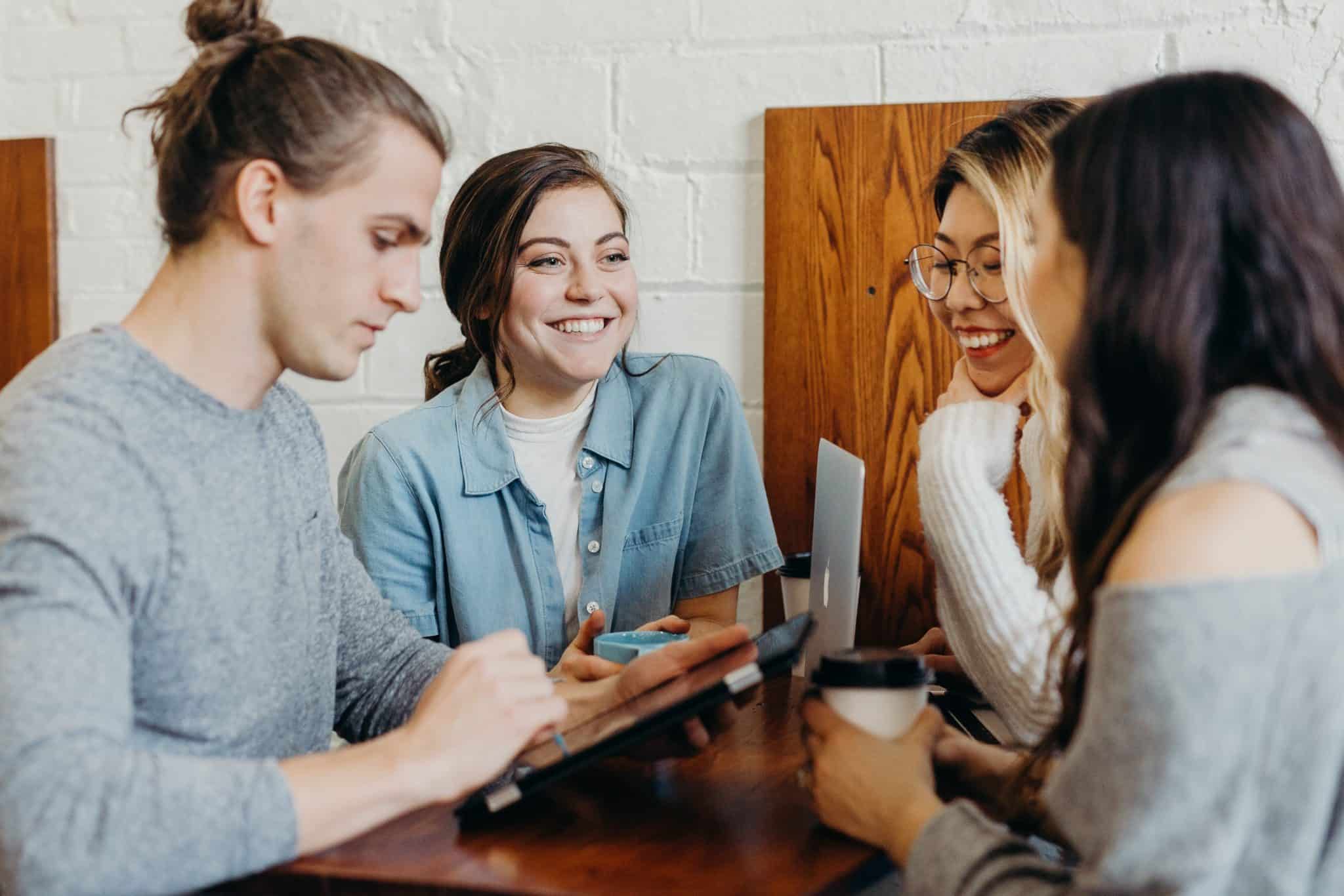 Learn the Tools
If you've been viewing remote work as a temporary inconvenience, you're behind. As we move farther into the future, virtual work will continue to cement itself as not only a permanent fixture, but the very foundation that our work structures are built upon. Master the tools now before their use becomes sink-or-swim. Here are some recommendations to get you started; if you're interested in a more exhaustive list of virtual tools to get to know, check out our article on The Best Tools & Practices for Remote Teams.
For Organization:
Google Workspace – It's unlikely that you are completely unfamiliar with Google's host of collaborative apps; you've likely at least dabbled in its plethora of offerings, including (but not limited to) Calendar, Docs, Sheets, and Drive. If you aren't already, get into the habit of using Google Workspace – or a similar cloud-based drive – for everything. This will make sharing WIPs with your peers and team leaders easier in the future. No more email attachments that must be downloaded and then opened with a completely separate program, then redistributed after changes are made.
Trello – Assigning tasks and responsibilities is incredibly easy with Trello. Work flows can be clearly organized and team members can be assigned and unassigned from task cards as they move along the process.
Basecamp – If you need a project management tool for a team that deals with a lot of separate files per project or requires a lot of communication on each small piece of a project, Basecamp is a great option. It combines asynchronous communication with project management in one place.
For Communication:
Slack – If your team isn't in the habit of performing a large percentage of their communication via Slack, change that. Email inboxes easily become a black hole where small but important tidbits get lost to the ether. Make sure your company's Slack channel is clearly organized into specific threads (#marketing, #recruitment, #announcements etc.).
Zoom – You've probably used Zoom, but how comfortable are you with its capabilities? Did you know that you can allow participants to freely move between breakout rooms? If you can't stream like a superstar quite yet, there is more to learn about Zoom and other helpful tips for better virtual breakout rooms.
For Connection:
Teeoh – This virtual meeting space came to our attention during the recording of a recent episode of the Control the Room podcast. Video calls can get old for some teams; not everyone likes having to spend time primping for a Zoom call just to work the rest of the day in the privacy of their own home. Teeoh is a virtual world that allows your team members to create a virtual person to represent them in a 3-D meeting room.
Houseparty – This is a great option for virtual happy hours, game nights, or other casual virtual socialization events. Team members can join from their phones – unchaining them from their desks or offices – and can easily drift from room to room to interact with different teammates in small group settings.
Teleparty – If team movie nights are your organization's cup of tea, Teleparty (formerly Netflix Party) is the Chrome Extension for you. Your team can watch TV or a movie together on Netflix, Disney+, Hulu, or HBO; Teleparty will sync the stream so that everyone is seeing the same thing at the same time.
Put Your People First
The installment of remote work as a permanent option for employees will drastically deepen the pool of applicants employers are able to consider. Companies will no longer be limited to talent within driving distance of their offices. This is good for employers because it increases the amount and diversity of talent that they have access to. On the other side of the coin, this is good for employees because it increases their options and allows them the freedom to be choosier about where they want to work. All that is to say – if your employees are not treated well, their power to go where they are will greatly increase. If you want to retain talent, putting your people first will be more vital than ever.
Flexibility in working hours and working location will be more than an incentive; they will be more or less expected outside of industries where this is impossible. After going on a year of mandatory work from home, workers have experienced the value of a more-or-less autonomous work schedule. Whether they have kids to take care of, appointments to attend, a household to manage, or just work best at a certain time of day, workers who are able to make decisions about how their day is best organized are less stressed, more productive, and more focused. Obviously there will be times when meetings or collaborations need to happen at a certain time, but be prepared to offer an appropriate amount of flexibility in your teams' work schedule.
On the other hand, increased flexibility in work schedules can mean an even further-blurred work-life balance. Team members who are receiving work notifications and communications at all times of day are going to burn out – and fast. It will be crucial to establish protections for your team's work-life balance. Forbes recently implemented mandatory monthly mental health days. Slack's office policy is "work hard and go home," discouraging employees from continuing to work after hours. Intuit offers five paid days off a year to volunteer in the community on top of a generous PTO policy. What can you do to protect your employees' work-life balance?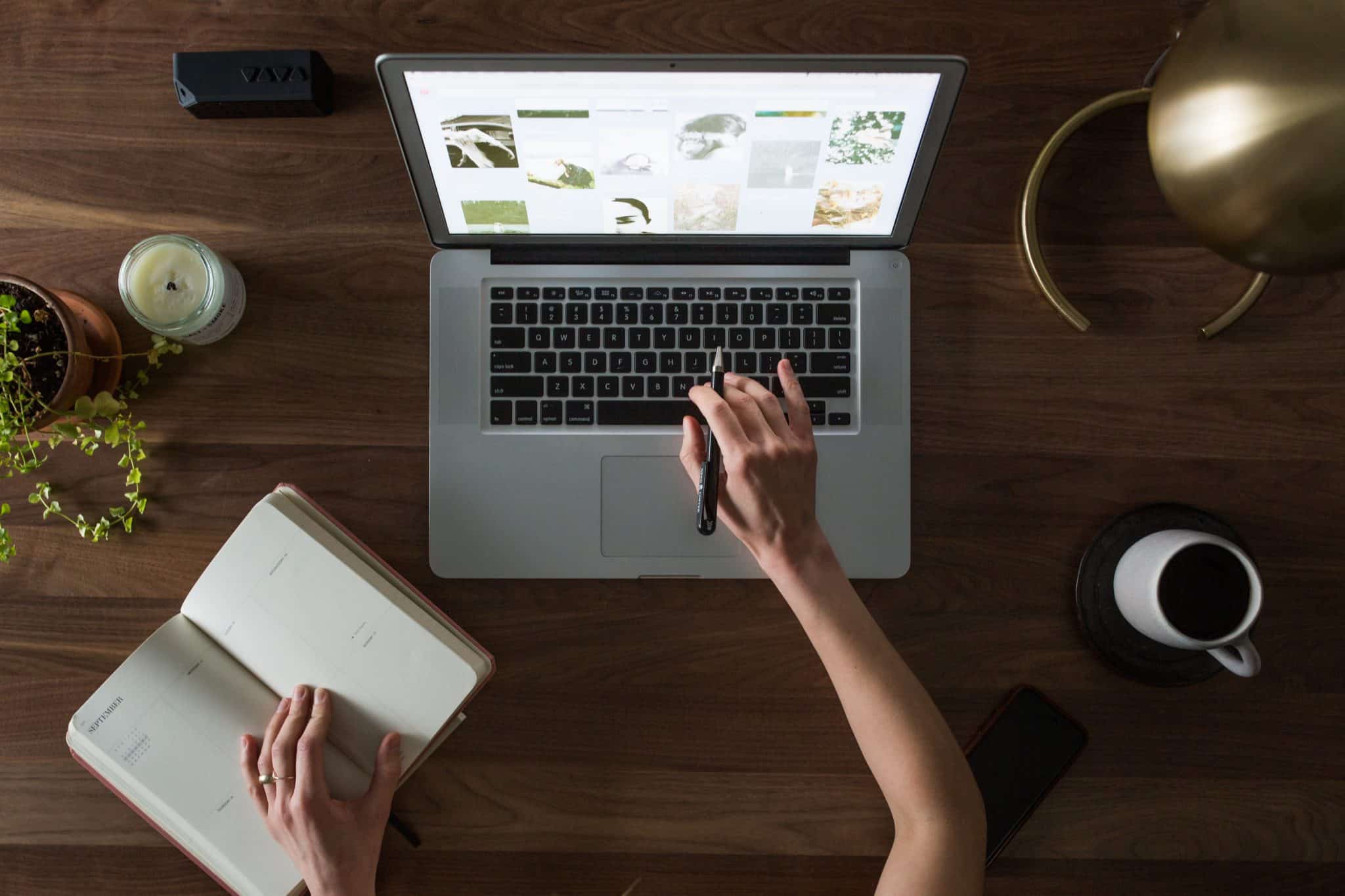 Freelancers & Hybrid Thinkers
If your organization doesn't already, prepare to work with freelancers and contractors. It is increasingly common for workers to seek employment in these ways to preserve their independence, especially after the pandemic disrupted the sense of security expected by traditional employment. This can be great news for your team. Freelancers can be extremely cost-efficient for your organization, and their skills and talents can be aligned perfectly with the needs of a specific project.
In addition to freelancers, hybrid employees will become an integral piece of the workforce; these workers combine talents and/or professional identities in unique ways, allowing them to offer capabilities and perspectives not usually seen in a single employee. The key to utilizing hybrid employees will be to give them opportunities to make use of their talents outside of the small box of their job title. This is a good lesson to apply to anyone at your organization, not just hybrid thinkers; learn your team members' strengths and create opportunities for them to utilize them, even if they aren't directly related to their job's main responsibilities.
Frameworks for Virtual Meetings
If you still haven't quite mastered the virtual meeting, it may be time to try a different approach entirely. Here are a couple of frameworks that we at Voltage Control find to be well-suited for virtual collaboration.
The Art of Hosting – this framework is great for virtual meetings because it is largely conversation-based. It harnesses room intelligence by fostering conversations that ask participants to directly face the challenges that they are working through. There is a variety of resources and training opportunities on the Art of Hosting website to get you started.
Liberating Structures – unanimous participation is at the core of this framework. It works wonderfully for virtual meetings where participants are easily distracted due to its emphasis on inclusivity. The Liberating Structures website offers explanations on each of the 33 microstructures that make up this framework. Voltage Control has also been known to offer workshops on how to best adapt Liberating Structures for virtual meetings.
If you're not someone who is comfortable with change, consider partnering with someone at your organization who is as you work through what your policies and procedures will look like in the future. Remember – change is an opportunity, not an obstacle.
---
Want to learn more about how to prepare for the future of work and run magical meeting?
Check out our Magical Meetings self-paced course, which covers the information you need to create a magical experience at every meeting. Sign up today: https://learn.voltagecontrol.com/