---
We're here for all teams struggling to make quick group decisions when working remotely. It can be daunting and tricky to make a smooth transition to virtual meetings, even if you're virtual savvy. That's why we hosted a community Virtual Decision Making Workshop last week as part of our free weekly virtual workshop series. We wanted to give the community an opportunity to come together to learn and practice virtual decision-making methods and tools. A recap of the event is below.
Topic: Discussing virtual decision making
Voltage Control President Douglas Ferguson was the workshop leader and Chief Product Officer John Fitch and Event Manager Tara Weghorst were the minders. The group of 75 participants from around the world gathered in Zoom to discuss virtual decision making.
Breakout Session #1
Groups of two participants were randomly matched four rounds of impromptu networking where they discussed the following prompts:
What is difficult about virtual decision making?
What is easy about virtual decisions?
What are you hoping to learn?
Here are a few of the synthesized ideas that were discussed about each prompt:

1. What people found difficult about virtual decisions
Technology glitches and extra time needed to give people instructions and troubleshoot issues
Lack of connection that in-person meetings offer – keeping people engaged
Less sensitivity to the vibe/energy in the room
2. What people found easy about virtual decisions
Connectivity, the ability to bring people together that wouldn't otherwise be together across the world
Ability to make quicker decisions due to less emotional influence in the room allows people to stick to intellectual thought processing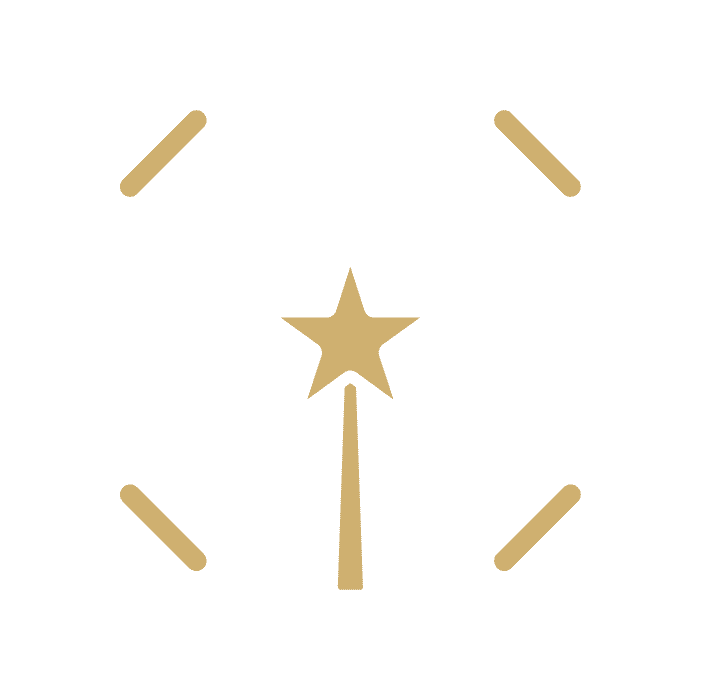 Start our Magical Meetings course today!
Learn the methods to make your meetings magical.
3. What people were hoping to learn:
How to transfer to virtual
Which virtual tools to use
Virtual meeting best practices
Chat Storm
After the rounds of impromptu networking, all participants were rerouted back to the main event space for a two-minute collective discussion about their experiences. Participants who wanted to share used Zoom's "raise hand" feature to volunteer to share what surfaced for them with the entire group. Several participants shared their input.
Decision Tree using MURAL
Attendees were split into 20 different breakout groups of 3-4 participants to work on a Decision Tree in MURAL. Each group had an assigned section in the app for their group number which served as their workspace. All participants were anonymous in MURAL. They had three minutes of solo worktime to quietly consider bold ways to more easily and more quickly make decisions virtually. Then each person picked their three favorite ideas to share amongst the group. The group had three minutes to vote on the most compelling idea, something that they want to tangibly start now. This was followed by four more rapid rounds of voting to land the group on the single most compelling idea from everyone. Each group picked a delegate to share their idea in a ten minute debrief session with all other workshop participants.
As delegates from each group shared their winning idea, Tara posted the group's number and idea in the Zoom chat for everyone to see. Once all ideas were shared, everyone voted on the winning idea by typing the number of the idea they liked best in the chat and hitting enter at the same time. Here are the top three ideas:
To create physical templates for agreement/disagreement, other dimensions of a decision so we can quickly see various aspects of a decision that needs to be made
More refined focus – incorporating a meeting structure that includes a detailed agenda with a decision that needs to be made, how it will be made and logistics and clearly defined roles

Pre-work – done on the platform you are using so everyone is ready to make a decision during the meeting
Troika Consultant
Participants were randomly assigned breakout rooms of three participants each for a Troika Consultant exercise. One person volunteered to be the Client and shared their personal challenges with the transition to virtual and virtual decision making for one minute. The other two participants acted as the Consultants. They asked the Client clarifying questions about their problem for two minutes. The Client then turned off their camera and muted themselves while listening to the Consultants discuss solutions and options for two minutes. The Client turned back on their camera and audio and shared what they thought was valuable about the Consultants' ideas and feedback. This process was repeated two more times, rotating the participants so that each person acted as the Client.

Final Chat Storm
Everyone was rerouted back to the main event and discussed their findings and feedback in a three-minute chat storm. After the discussion, Douglas asked everyone to submit helpful and inspiring takeaways from the workshop in the group chat. Some are shared below:
"Solitude is an opportunity to connect deeper and find a voice of sensitivity and wholeness." -Nora Scully (Oakland, CA)

"Enable ownership & set the stage for the team to keep them motivated." -Lisa Wagner (Berlin)

"Ideas that were combining perspectives that seemed conflicting – was a valuable piece!" -Vera, Budean (Moldova)

"Forming/initiating my own virtual meetings/happy hours for networking & connections." -Mark Peterson (Austin)
---
Weekly Virtual Workshop
Join us for our free, weekly community workshops to collaborate, brainstorm, and network with others. Let's continue to learn from and help one another. We're all in this together!
---
Want to learn more about virtual facilitation?
Voltage Control offers virtual services including Virtual Facilitation, Virtual Transitions, and Virtual Meeting Design. Please reach out at info@voltagecontrol.com for a consultation.
Looking to connect with Voltage Control
Let's get the conversation rolling and find out how we can help!