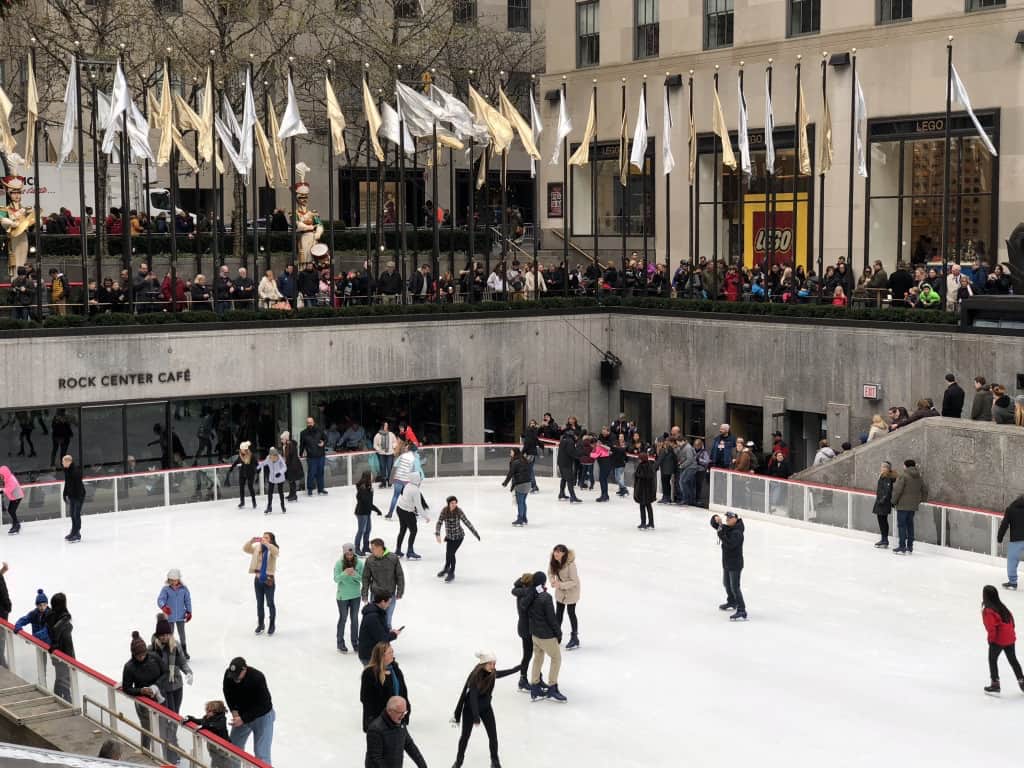 If you are an ice skater, you'll remember that the first time you skated, you had to hold on to the railing to avoid falling. This is true of almost any activity that is worth pursuing, including Design Sprints. With the Design Sprint book and all the other great resources out there, it is easy to quickly dive in. However, first-time facilitators are many sprints from hitting their flow.
A few weeks ago, I was chatting with a designer who had just finished the book and was interested in adopting Sprints at his company. Mainly concerned about how to convince his leadership team to invest the time in this process, he peppered me with all the typical questions. As I answered his questions, I kept thinking about how vital the first Sprint is for companies new to the process.
If you are successful in getting buy-in from skeptical leadership, it is critical that you deliver a successful outcome. Successful Sprints can come in several flavors, a flawed win and a failure. Keep in mind that a failed prototype is still a successful sprint. An unsuccessful sprint is when you fail to produce any actionable learnings, or you test a solution that the rest of the company rejects.
After the hard work of convincing skeptical leadership to clear their schedules for a week, your work is not done, you must make sure to deliver a successful Sprint.
Solution rejection is almost always the result of poor planning and not inviting the correct participants to the Sprint. For larger companies, solutions can be torpedoed post-sprint, as it is difficult to get all the stakeholders in the room. In these scenarios, I conduct pre-Sprint workshops using Liberating Structures and include other stakeholders in end-of-day retrospectives.
A lack of actionable learnings or insights is symptomatic of poor planning, facilitation, recruiting, or interviewing. To ensure the best results, I recommend practicing before the critical day. Below are some examples of ways to prepare for your first day.
Meetups & Free Workshops
The Austin Design Sprint Meetup is a great way to get up to speed on Design Sprint facilitation. We have a monthly meeting where we share stories about Sprints and related topics. We also host a quarterly Design Sprint essentials workshop, focused on a quick overview of the must-know facilitation tactics.
Practice Individual Exercises
I've found the Design Sprint tools and exercises useful outside of the 5-day framework. Consider using them during design sessions and staff meetings. You'll start to understand the essence of each activity and become comfortable leading others through them.
Study the Format
Print out the checklist and memorize the agenda for each day. As you reflect on the structure, skim back through the book for any exercise you don't remember well. The checklist has page references which makes it easy to jump back in and refresh. Make sure you've got a good understanding of the voting mechanics and the decider role.
Sprint Test Drives
Before running the official Sprint, run a mini sprint with your team or with some of your friends. You could even run a Sprint to solve a problem you are facing on a side project.
Facilitation Buddies
There are likely other facilitators in our network. Reach out and see who you know. Ask them tons of questions, especially about facilitator tips. What have they found difficult? What has helped them manage the process? Email me if you are interested in joining the Austin Design Sprint slack group. There are a bunch of Facilitation Buddies there.
Paid Workshops
There are several paid workshops available. Jake does these workshops about every 6–8 weeks and I hosted him in Austin last November. We will likely do another one sometime in 2018. In addition to the public workshops, there are private workshops for internal audiences. The workshops are typically 1-day or 2-day format. The 1-day workshops use an example problem while the 2-day workshop allows you to work on a custom problem and you have more time for each exercise. If you would like to attend a workshop, let us know.
Facilitation Coach
Consider finding a local facilitator and paying them to train you. I often run dedicated train-the-trainer sessions and private workshops for companies. If you are only looking for a confidence boost and some pointers, then a few hours of consulting may be all you need. Also, you could ask your coach to attend a few critical times during the Sprint or touching base at the end of each day for a retrospective.
Professional Facilitators
A Professional facilitator will undoubtedly remove the burden of perfecting facilitating as they will bring knowledge from prior experiences. If your goal is to to run a Sprint on your own, consider shadowing the facilitator much like a restaurant on-boards new wait staff. You can observe the facilitator or lead the exercises with their guidance.
Especially with today's busy lifestyle, leadership teams rarely have any free time on their schedule much less a full week. This is fundamental to why Design Sprints work. They are a forcing function to get leadership focused on the right thing, or as Jake would say, "the elbow." Once you've done the hard work of convincing your stakeholders to go against their instincts and clear their calendars, you must ensure that your Sprint has massive success. Hopefully, the tips above have provided you some ideas for how to "hold the rail" and de-risk your first production Sprint.
---
Voltage Control specializes in Design Sprints, and we facilitate Sprints in Austin, Houston, San Antonio, and Dallas. Please email Douglas at douglas@voltagecontrol.co if you are interested in having us facilitate your Sprint, coach your team on how to run an effective Sprint, or are curious to learn more about how a Sprint might help your company or product.
---
If you are in or near Austin, visit us at the Austin Design Sprint meetup. Each month we have a guest speaker share their experience participating in a Design Sprint. If you would like to be a future speaker, please email me.