As consumers, we have our tried-and-true, reliable, and essential products that we use and rely on to enrich our lives and help us face and solve our daily challenges. They bring us joy, security, ease, and greater productivity. We also all know what it's like to be frustrated by a product malfunction or absence of a component we'd like it to include to truly meet our needs and desires; that extra thing that would save us time, money or effort or increase our pleasure. The user experience is everything. It's why we continue or discontinue to purchase certain products. That's why understanding it through user interviews and directly designing for it in the making of a product is essential to customers' satisfaction and the product's success.
User interviews are an increasingly popular way to gather user feedback quickly and easily and include it in the design of your product. They specifically focus on learning user perception of the product or service, versus its usability. Unlike focus groups, which source opinions from multiple users at one time, user interviews are one-on-one sessions to get to know the user's perspective deeply.
If you don't talk to your customers, how will you know how to talk to your customers? – Will Evans, Design Thinker in Residence at NYU Stern
So when and how do you utilize user interviews? We break it down below:
When to implement user interviews
User feedback is incredibly valuable. It can help advise the development of a product's design in various stages of the design process. User interviews can be utilized in the following:
Before a design is created to enlighten product and workflow ideas
During the ideation phase of development to help inform the product's purpose and usability
Throughout early concept development to collect and prioritize functional needs and challenges
How to conduct a user interview
1. Identify your customers
It is critical to interview people in the target audience you are designing for so that you can adequately understand their concerns and feedback and apply it to your design to best serve them. Who are the people that will be using the idea you are designing? They should be the participants in your user interviews. For example, say you are designing a fitness app for friends to workout together virtually. You would want to seek feedback from people who have an interest in fitness, who are seeking community, and who have a smartphone and an accommodating setting to workout out in.
2. Identify the interview objective
What do you or the stakeholders hope to learn from the user interviews? Identify a specific goal. Be careful not to make it too broad like to "identify what the user likes." This is limiting because the results will not clearly address the questions you are hoping to answer about your design. Instead, identify a concrete goal that is based on a specific attitude or aspect of the end-user you would like to distinguish and cater to. A finer focus will also help you to create compelling and informative interview questions and conduct the interviews most effectively.
3. Prescreen interviewees
Once you have identified your target audience, it can be beneficial to conduct a pre-screening to reduce numbers to a manageable size before engaging in a full user interview. Establish your criteria–what qualities/interests do people need to have to qualify? Preliminary questions that are given through an online screener, for example, help you to identify which candidates you would like to move forward with. An example question could be, "Are you interested in virtual workout programs?" Those who respond with a "no" will automatically be eliminated, reducing the number of potential participants. Ask additional questions to weed out people who do not fit the target audience criteria and create a finer focused group that does.
4. Carefully craft interview questions
The best practice is to prepare interview questions beforehand that are thought-provoking, open-ended, nonleading, and support the identified objective. Ask interviewees questions that cover as many topics as possible to paint a clear picture of the information you are seeking. Avoid framing questions that can bulldozer over the opportunity for participants to express how they truly feel. For example: "Companies are exploring ways to offer workouts you can do at home but have the support of a community. That must make you excited, right?" Asking in this way implies that the participant is already excited. Perhaps they're not. Guiding questions like this leave little room for interviewees to fully communicate their thoughts, which will alter your data. Sticking to neutral questions like, "what do you think about this?" will eliminate any potential filters that could affect interviewees' responses.
5. Create a comfortable environment for the users
When people are relaxed, they are more likely to build a greater connection and trust with the interviewer and therefore will be more willing to talk openly and honestly. This type of dynamic delivers the best results in user interviews. A comfortable environment can be created in various ways. Start with unrelated, easy to talk about questions about the interviewee's daily life, for example, to ease into a natural conversation. Then transition to questions related to obtaining your goal. What are the interviewee's desires and dislikes about the product design? Next, return to rapport with questions about their interests, hobbies, and demographics. This will lighten the conversation and also provide you with additional context and information to identify any possible patterns that could be useful to consider for your design.

5. Adapt and be flexible
Not all interviewees are the same, and you shouldn't treat them as one unit. They are individuals with unique interests and backgrounds, therefore they will likely respond to questions differently during the interview. With that in mind, it's important to avoid strict scripts when asking questions and adapt to the individual. You may need to alter a question or deliver it in a different way that is compatible with their understanding. They may need additional prompts or explanations. Listen to the interviewee and respond appropriately. It's also important to note that while it is okay to guide participants, don't lead or influence them to deliver a certain response. After all, their ability to respond and authentically share their needs, desires, likes and dislikes with you is vital to understanding how to best serve them.
6. Incorporate the results in the product design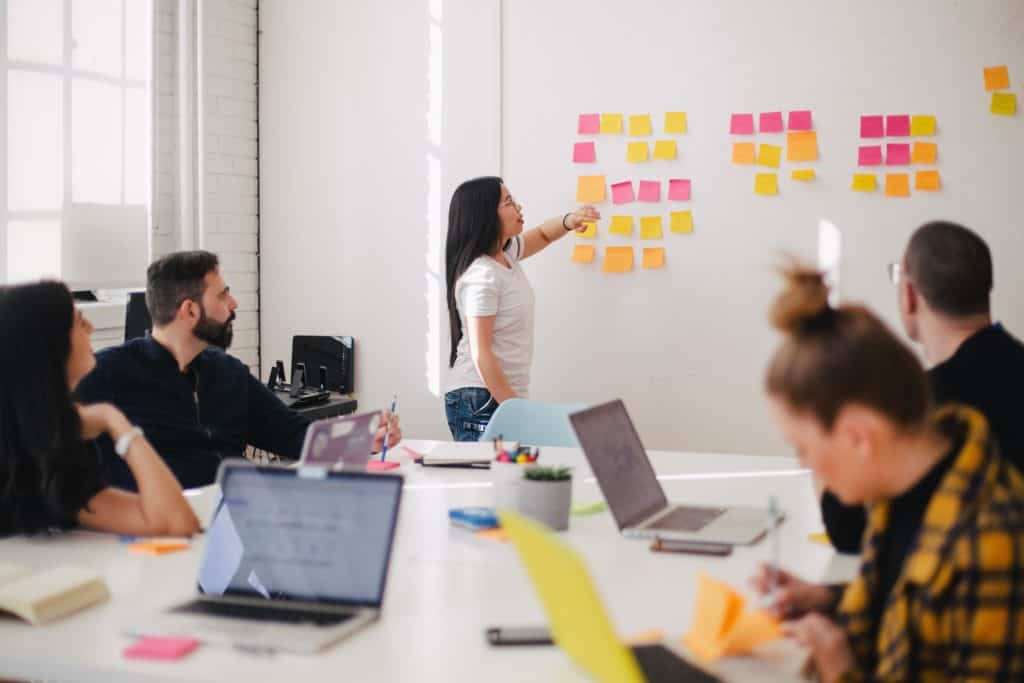 The results of the user interviews will inform you if users find your product valuable. By observing the data, you will be able to identify the top priorities and problems that users currently have with your design, and if your product is truly needed. The data will also reveal any competitors. Often users will use other products or companies as references. This is a great opportunity to learn more about the competitors in your field, what they are doing, and how to make your design different. Hearing what users value and find important will also show you if your design truly meets their needs. If not, the data can direct you to other potential uses of your design to better address the user's wants and needs.
---
User interviews are an effective and time-saving tool to adequately understand how users feel, think, and perceive the world. An intimate snapshot of the user's experience in daily life and how your product design can help them or satisfy their needs is essential to creating a product that truly serves them. No matter where you are in your design process, user interviews are a lucrative asset to creating the best product possible.
---
Want to know more about how to implement design thinking?
Voltage Control designs custom engagements for clients, including design thinking workshops, innovation sessions, and Design Sprints. Please reach out to us at info@voltagecontrol.com for a consultation.