---
By now, most of us have acclimated to a remote workplace, mastering the art of unmuting on video calls and staging our Zoom backgrounds to perfection. However, tools for remote meetings are constantly evolving, reimagining the way teams communicate and connect. While the in-person workplace may now feel abstract, company culture and employee engagement are experiencing a renaissance. These aspects of a team are an integral part of a company's success. Poor company culture can be detrimental to a business. In fact, one in five Americans left a job due to poor company culture in 2019 according to a report by SHRM. Without the proper remote meeting tools, toxic workplaces can fester, even virtually. To cultivate engagement and achieve maximum collaboration leaders need to continue learning and leaning into new resources that support their remote teams.
Here are some of the best tools for remote meetings you need to know.
1) Scheduling Tool: Calendly
Meetings all commence in the same manner–by scheduling one. Simple enough. But synching various team schedules can be a nightmare, especially if participants live in different time zones or don't share calendars. We've all felt the frustration of one key participant unable to attend and having to start the scheduling process from the beginning. To streamline this, companies can take advantage of the tool Calendly for all scheduling needs. Calendly is a free web-based tool that helps participants easily schedule meetings without redundant back-and-forth emails.
Remember, the key to an effective meeting is to invite only the participants it requires to reach the meeting's objectives. Leaders can easily fall into the habit of inviting everyone. But if someone attends that doesn't provide value, it can actually be counterproductive to the overall efficiency of your meeting. Only invites who needs to be there and do it easily with Calendly.
2) Project Manager Platform: Asana, Monday, Basecamp, Trello, Etc.
Many of us have already discovered and used a multitude of project management tools. These user-friendly collaboration platforms are designed to support communication and keep track of projects. They're an effective way to stay organized and keep projects on schedule. Some platforms have more integrated features than others but most of them are relatively the same, providing a centralized location to submit pertinent project information and real-time status updates.
But beware, there is one significant defect that overlaps all of these tools. They must actually be adopted and used by the entire team to work.
We've witnessed many teams optimistically launch a project management tool to keep remote teams organized and communicative, only to have half the team active on the platform with the other half resistant to embrace the technology. These platforms won't work if the entire team is not updating their tasks. Before implementing a project management tool, be sure everyone is on board and have every team member commit to the process. If you find this doesn't work for your team's workflow, don't force this solution. Move on to another platform or system to better collaborate remotely across all skill levels and preferences.
For many teams, remote work was something they were thrust into. Newly remote teams were ill-prepared and lacked the skills and knowledge to make meetings a fully collaborative and effective experience. We created the Voltage Control Virtual Work Guide to help teams transition to the virtual workspace. It is a free resource that will help you understand how to best conduct virtual work meetings, virtual facilitation, remote Design Sprints, and how to keep and promote human connection in a virtual landscape. Well-designed virtual meetings will foster remote team alignment and fuel synergy.
4) Recognition Platform: Nectar
Recognition is important before, during, and after a meeting. Backed by science, we know that recognizing achievement is key to creating serotonin in the body. Thanking your team for their work and commitment does wonders for getting the juices flowing. Take recognition and team support to the next level with the tool Nectar. The platform allows remote team members to easily recognize and reward one another. Incorporating a healthy balance of positive reinforcement not only creates a supportive team, but it also cultivates a community.
5) Website Feedback: Pastel
Collaborating on design and UX projects can be a challenge for remote teams. Shuffling through and implementing edits and feedback is a time suck. For website design, Pastel is the virtual collaboration tool you didn't know you needed. Teams can leave comments, mockups, and copy suggestions across the website's pages. This virtual collaboration tool makes exchanging feedback on websites streamlined and coherent.
Maybe an entire project management tool isn't exactly what your team needs to stay on track. But you'd still like something to help organize and prioritize tasks, Focus To-do is what you need. This Pomodoro time and task management app helps teams perform and complete tasks efficiently. It's an especially helpful tool to use to time your meeting's brainstorm and breakout sessions.
7) Mind Mapper: Coggle
Remote teams may need more support for complex projects. Coggle is an excellent tool for remote meetings, especially when intricacy is involved. This diagram builder can be used for taking notes during meetings allowing teammates to contribute and edit your diagrams. The flexible mind-maps include multiple starting points, branches, and loops to represent process and workflow. Clarity is now just a Coggle away.
Maybe you need a bit more than a guide for a renewed perspective on meetings and you'd like to discover even more methods and tools for remote meetings. To fully immerse yourself in meeting systems and better develop your approach, sign up for the Magical Meetings course. This comprehensive course will teach you how to make every meeting magical–from how to unearth valuable checklists and appealing agendas and getting the most out of your participants.
Virtual meetings don't have to be met with eye-rolls or yawns. If designed with purpose and intent, they can inspire deep and creative thinking. Meetings can also draw teams closer, even at a distance. This requires the right facilitation skills that take time to master. To hone in on your technique, join us for our virtual community facilitation practices. These free weekly meet-ups help facilitators perfect their craft and improve meeting quality. You will practice your facilitation approach, discuss fresh trends, and connect with and learn from fellow facilitators. Exceptional meetings begin with exceptional facilitators.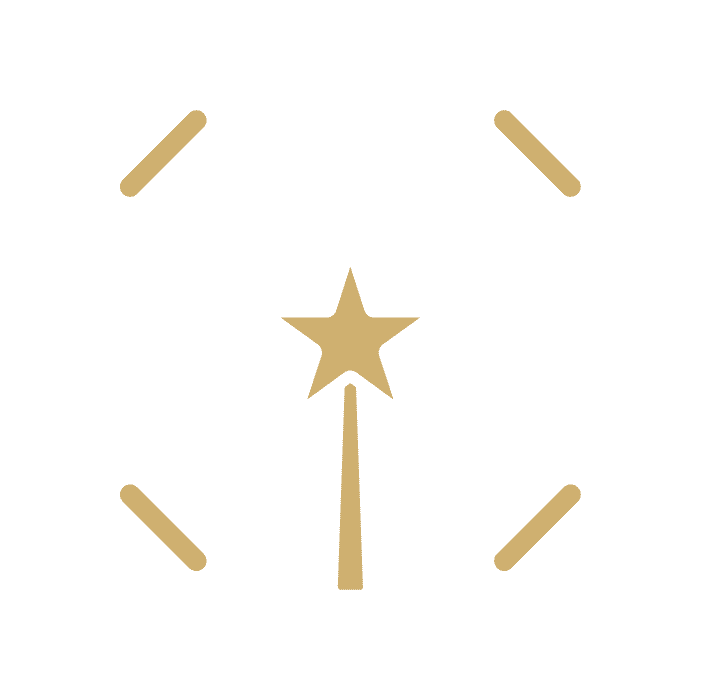 Start our Magical Meetings course today!
Learn the methods to make your meetings magical.