---
Are you interested in facilitating a design thinking session at your workplace or for another organization? Have you learned about design thinking and want to get started or deepen your skills? If you are a newbie to design thinking facilitation, this is the guide for you. We've pulled together the basics you need to know to lead a design thinking or innovation workshop. We encourage you to attend our Facilitation Lab, a weekly virtual meetup to support effective implementation.
Read this design thinking facilitator guide and you'll have solid tools to be successful from start to finish.
---
What is Design Thinking?
To start, let's define some key terms. First, design thinking. Design thinking is a process used for creative problem-solving; a methodology that puts the end-user or customer at the center of decision making. Design thinking work is also characterized by an emphasis on prototyping and testing ideas, as well as working in a highly collaborative manner with a cross-disciplinary team. 
Design thinking isn't a passing business trend. It's a powerful and widely-implemented approach to strategic work adopted by both startups and major corporations (old link to external site) to tackle business challenges. For additional background, here are a few of our favorite design thinking books.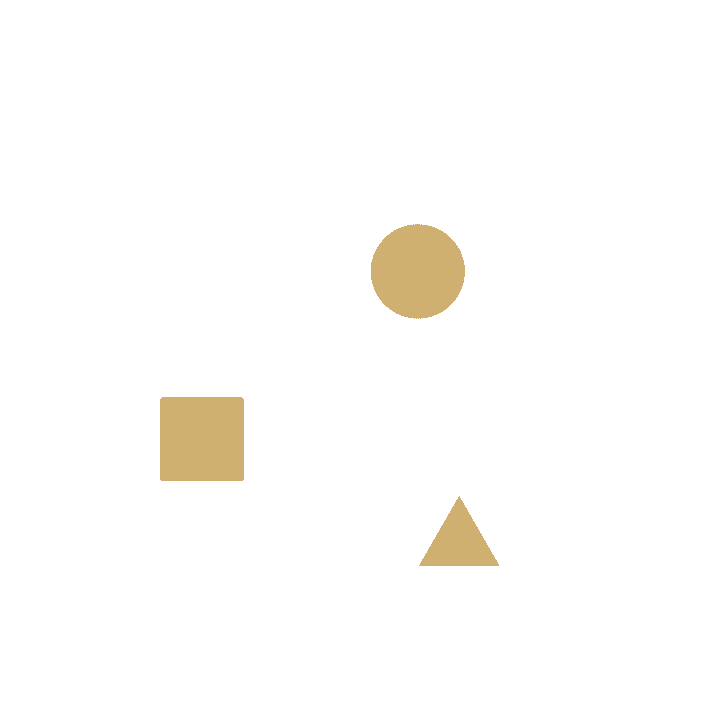 Start our Design Thinking Foundations course today!
Learn and practice Design Thinking to help your team solve problems and seize opportunities.
What is a Design Thinking Facilitator?
A design thinking facilitator leads collaborative working sessions that utilize design thinking practices to reinvigorate creative growth. The gatherings take the form of brainstorms, innovation workshops, executive summits, design springs, multi-day workshops, and long-term projects.
A design thinking facilitator is a coach to innovative, productive group think and work.
Design thinking facilitators help teams to focus on the customer throughout the process and work to uncover new insights and ideas that might not be revealed through routine processes (ex. the boss cooks up an idea on a run and tells the team to execute). In a nutshell, a design thinking facilitator is a coach to innovative, productive group think and work. Facilitation skills are key to maximizing session work.
Want to learn the basics of how to facilitate a design thinking workshop? Read our 7-step guide below, then consider our Workshop Design Course to help you get started.
Step 1: Get Focused
Your first task as a design thinking facilitator is to clarify and define what you need to accomplish through your workshop or meeting. You want to determine the focus based on team needs or challenges. Record the primary goal and high-level questions to answer, and make sure participants are aligned on defined objectives.
Pro-tip: Before planning the workshop, consider 30-60-minute conversations with each stakeholder before the design thinking session to make sure objectives are clear.
Step 2: Make the Guest List
Now that you've defined objectives, you and the key stakeholder(s) need to determine fitting participants. Who's taking part in the workshop? Your client will likely have a strong hand in building the guest list. As the design thinking facilitator, it's crucial that you advise here.
Too many people leads to chaos. Too few people means too few ideas.
Diversity in skillset, expertise, attitude, tenure, etc. is essential to an informed perspective. The more points-of-view that are represented, the more applicable your solutions. In terms of number of participants, somewhere between 7 to 15 is ideal. Too many people leads to chaos. Too few people means too few ideas.
Step 3: Make Your Agenda
With the main objective and participants determined, the next step of facilitating the design thinking workshop is the agenda. A wise way to plan your agenda is to start at the end: With what tools do you need to leave the design thinking session? Are you prioritizing alignment? A system or process in place? A collection of novel ideas? Are you looking for a prioritized roadmap or a paper prototype of a new experience? When you clearly define your goals, you can plan the design thinking activities to build toward the conclusion.
The individual activities you will implement varies greatly based on the challenge. (For a great list of design thinking activities, check out this resource for in-person options. We've outlined exercises for virtual workshops here.) No matter your timeline, prioritize time for introductions, icebreakers, and short breaks to check inboxes.
Pro tip: Be generous when time-boxing your design thinking activities. Everything will take longer than you think. A good rule of thumb is to double the time you imagine an individual activity will take.
Step 4: Get Your Space
Next up: Where are you going to host your design thinking workshop? While it might sound like a minor detail, the space affects the day's success.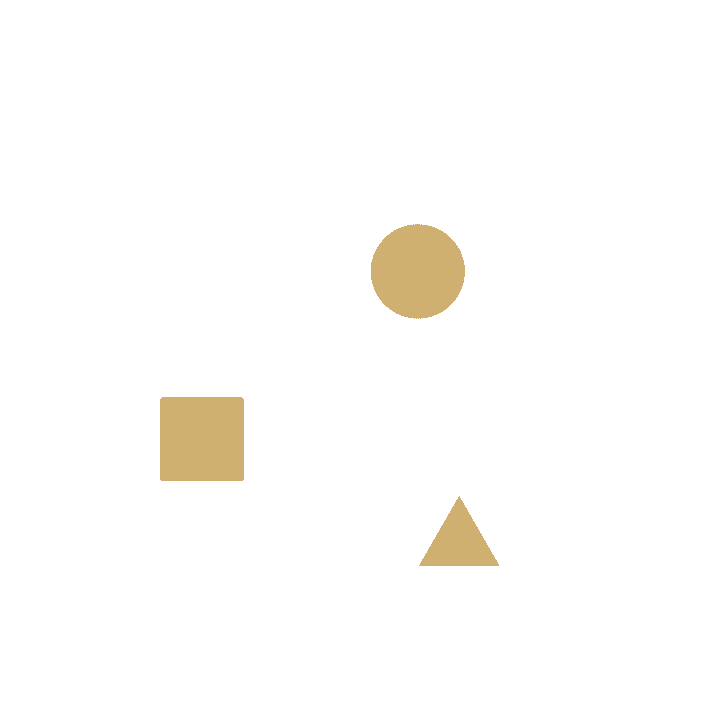 Start our Design Thinking Foundations course today!
Learn and practice Design Thinking to help your team solve problems and seize opportunities.
We recommend getting participants out of their workspace(s) to inspire fresh thinking and distance from day-to-day work. Whether you need to offer a hybrid option, have the budget for an offsite space, or need to use the office, consider the following for enhancing the dynamic:
Look for good natural light and character. (A windowless hotel conference room is not ideal.)
Provide comfortable seating for all. (Simple, but we've seen it happen.)
Guarantee wall space or boards for pinning materials and capturing ideas.
Don't forget AV needs: a projector for presenting, a screen if someone needs to collaborate remotely, etc.
Want more information on choosing a space? Check out 7 Things to Consider When Choosing a Workshop Venue here.
Step 5: Gather Supplies
With space, participants, and a solid agenda, you now need supplies to execute your workshop. Your exact supplies will be driven by your activities, agenda, and chosen space. Here are some basics to get you started:
Plain 8.5×11 paper
Small Post-its notes
Pens
Black Sharpies
A timer
An HDMI cable
If you want to dive deeper into the specific supplies that are recommended for a design sprint (which are helpful for any workshop), read here.
Pro-Tip: If possible, bring a filling breakfast and lunch so you don't have to leave to eat. Also, healthy snacks, water, and coffee will keep people engaged as the day goes on.
Step 6: Be the Leader
It's the big day! It's time for you to lead the group through the agenda and activities you worked so hard on. The more you facilitate, the more skilled you become.
Make sure to be yourself and keep the following things in mind as you lead the team in design thinking:
You're the boss: People are looking for you to guide them. You're prepared and are the expert. Establish your authority early and feel confident making decisions and telling the group when it's time to move forward in the agenda.
Establish rules: Let the group know the rules of the day. Encourage people to stay off their phones and to fully participate in the session. Let them know that there are designated breaks.
Give everyone a voice: As the facilitator, you are responsible for letting everyone have their voice heard. If you notice someone being quiet, pull them into the conversation. You designed the guest list with their contribution in mind.
Step 7: Wrap It Up & Play It Back
After the workshop has come to a close, recognize your role as a design thinking facilitator to equip the group with tools for long-term success. Consider these in the days afterward::
Photograph and document: Make sure you photograph important output from the meeting: Post-its, diagrams, or worksheets that may have been created.
Synthesize the learnings: Take time to reflect on the session and the ideas that came of it. Create a MURAL board or a short presentation to share with participants and their teammates.
Get the group back together: Schedule time to share back your learnings with the participants and make plans together for how to implement thinking and learnings into daily work.
---
Looking for Design Thinking Facilitators?
What's the importance of bringing in a professional to lead the session? A design thinking facilitator positively disrupts the team dynamic. Read up on why professional facilitation can make a difference.
We hope you're excited to learn more. Voltage Control has expert design thinking facilitators who run innovation workshops and design sprints. We also offer innovation training for teams and design thinking facilitator training. We also invite you to explore our workshop design course to learn the foundational learning science and experience design principles you can apply to maximize engagement and effectiveness as a facilitator.
Looking to connect with Voltage Control
Let's get the conversation rolling and find out how we can help!