Post Sprint Slump Webinar
Is your team struggling to realize the desired outcomes after your sprint? This webinar is for you.
Join us for this 60-minute webinar that will explore what happens after the Design Sprint, common challenges sprint teams face, and strategies to keep the momentum going after the sprint is over.


Interested in hearing when this workshop will occur next?
You might be in a post-sprint slump If...
Douglas is an entrepreneur and human-centered technologist with over 20 years of experience. He is president of Voltage Control.
Prior to Voltage Control,  Douglas held CTO positions at numerous Austin startups where he led product and engineering teams using agile, lean, and human-centered design principles. While CTO at Twyla, Douglas worked directly with Google Ventures running Design Sprints and now brings this experience and process to companies everywhere. Douglas recently published his first book Beyond the Prototype, which offers expert advice for people shifting from discovery projects to realization and launch.
Steph Cruchon is a Swiss designer and founder of Design Sprint Ltd, with over 15 years of experience in UX / UI design.  He's a pioneer of agency Design Sprints in Europe who recently released the "Design Sprint Quarter", a three-months strategy for transforming promising ideas into viable products. 
Steph has personally run full-week Sprints with more than 50 companies across various industries (Swiss Re, Autodesk, Swissquote bank, l'Oréal, Climeworks, Kudelski, and others) to conceive and fast prototype their services, strategies and products.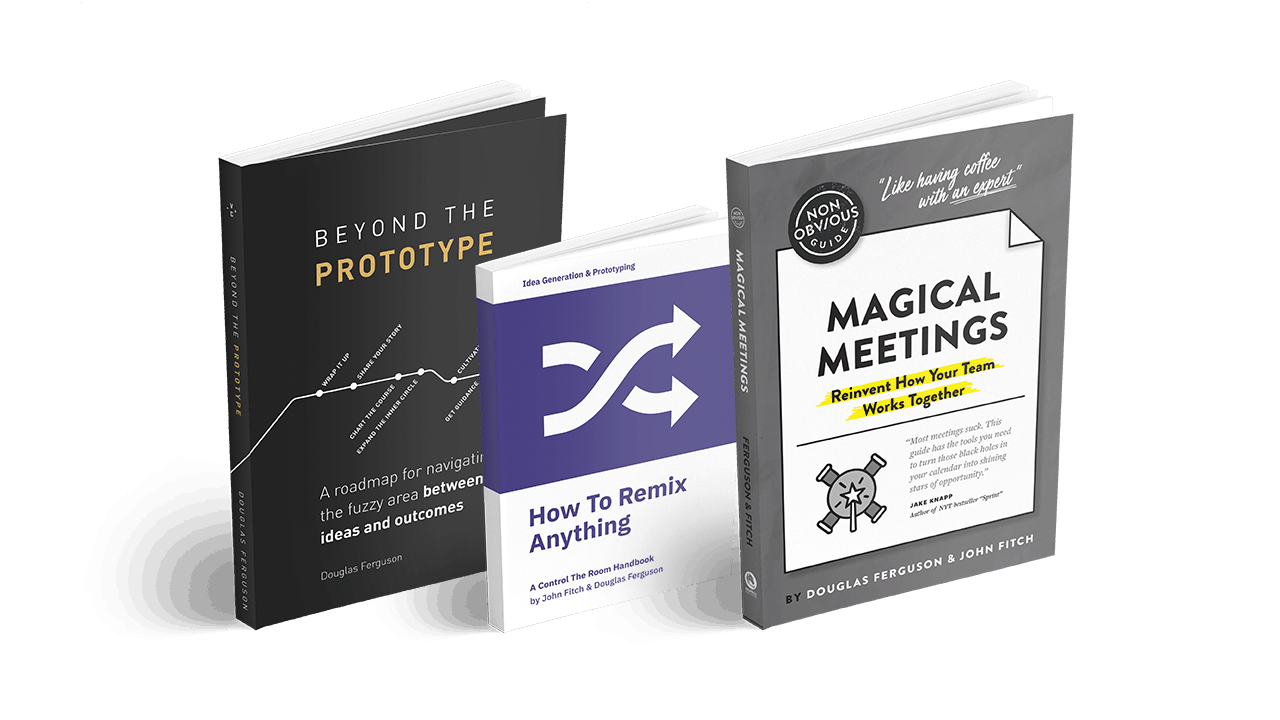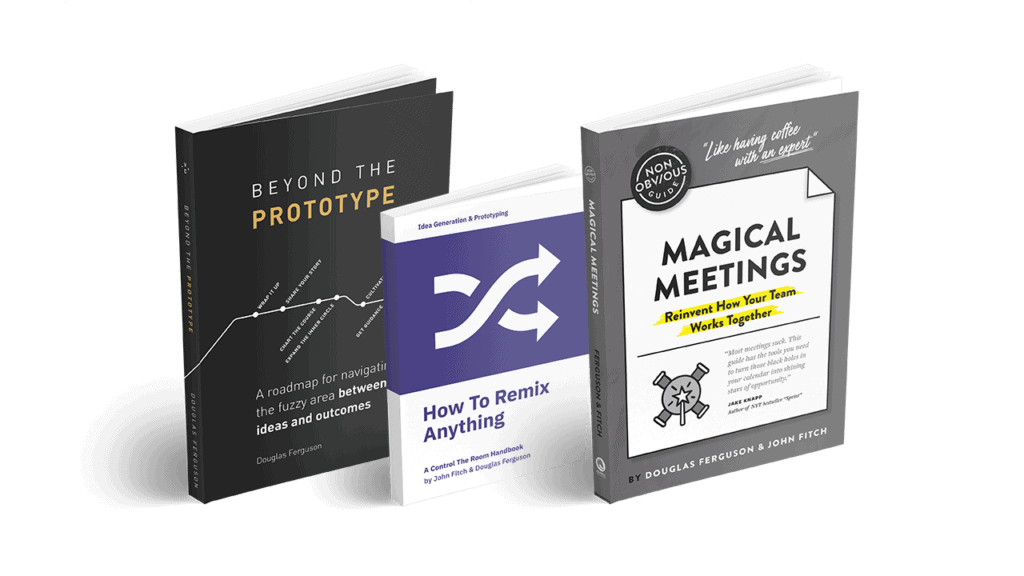 Innovation can seem complex or reserved for the exceptional. But we believe innovation is for everyone. We've set out to illuminate a path for you to generate bold ideas, visualize and share them, overcome obstacles, and turn them into reality. Our books are equal parts guidebook and stories from years of experience helping companies adopt an innovation mindset and culture. They're practical & actionable, so you can get started now. We hope they'll help you on your journey to realizing your biggest, boldest ideas.
Copyright © 2021 Voltage Control. All Rights Reserved.