---
Virtual teams are the new normal. But that doesn't mean they're all successful. Many virtual teams face problematic challenges. While remote work was not uncommon before the Great Pause, the forced shift to the virtual space abruptly mandated this business format for most of the world. Many businesses were required to switch to remote work dynamics, who otherwise would not have, with no prior experience or knowledge on how to do so in order to survive. The truth is that the switch from an in-person to a virtual team is not as easy as putting your work structure online. Remote work requires an entirely different approach. Specific virtual processes and tools must be implemented and utilized in order for your team to function productively and efficiently.
"Teamwork is working together even when apart."
We've identified five top-of-mind challenges virtual teams face as well as the solves/suggestions for each below. Our hope is that you become aware of common challenges to avoid them. Implement one or a few of the tools and processes in your own virtual teams to experience more success and ease.
5 Virtual Team Challenges
1. Disconnection
Working remotely has both challenges and opportunities. With the absence of in-person interaction, it is of vital importance to create human connection in and outside of virtual meetings. Your team will not have the experience of running into side conversations with team members throughout the day as they would in an in-person office space–an aspect that should not be overlooked. Company culture is built through connection. Water cooler and coffee break connections are crucial moments to build team rapport, trust, support, and a solid foundation for effective collaboration.
The solve:
Intentionally schedule time and space for your virtual team to engage in casual "side" conversation. This can take the form of a virtual team happy hour (we host one every Friday), a virtual lunch hour, or a scheduled break to shoot the shit or play a game and unplug from the workday for a bit before diving back in. Humans are built for connection. We need it. While connecting with people via screens is valuable, it cannot replace the real thing. Take special care to implement periods of connection that have nothing to do with work. Any time spent gathering your virtual team to cohesively breathe, check-in, relax, and play is invaluable and will translate into team performance.
Tools:
2. Distraction
Working from home or anywhere that's not a controlled environment like a collaborative workspace can breed distractions. From kids to microwaves to attention-seeking dogs, there are a plethora of outside factors that can divert the focus of remote teams. And we don't blame them. It's challenging to stay focused on a screen for hours on end with no one physically around to break up the energy or help keep productivity and engagement levels high.
The solve:
Help your virtual team stay organized and productive by utilizing tools to keep team members in sync. Team communication is best when everyone can work in unison, in real-time (or as close as possible). Requiring all team members to use the same tools will help everyone stay on task and in open communication for optimum focus and productivity.
Tools:
3. Meaningless Meetings
From project pitches to resolving conflict, meetings make the work world go 'round. But bad or meaningless meetings can bring it to a near stop. You waste time and money by spinning your wheels; virtual teams greatly suffer from pointless meetings that get them nowhere.
The solve:
Make your virtual meetings meaningful. The first step to do this is to take a close look at why you want to have a meeting. Clearly identify the objective you seek to obtain or the problem you wish to solve. Then, and only then, should you move forward with calling virtual team members together. With a clear meeting propose in mind, set an agenda. This will serve as the outline for your meeting. It must include only the most important topics to cover and the time schedule (how long each topic will take, start and end time, etc.). Pick the proper tools to use (listed below) to support your team and the meeting's needs. When the meeting is in session, encourage the use of video to build connection. And finally, keep everyone engaged and involved by creating space for people to engage and share their thoughts and opinions.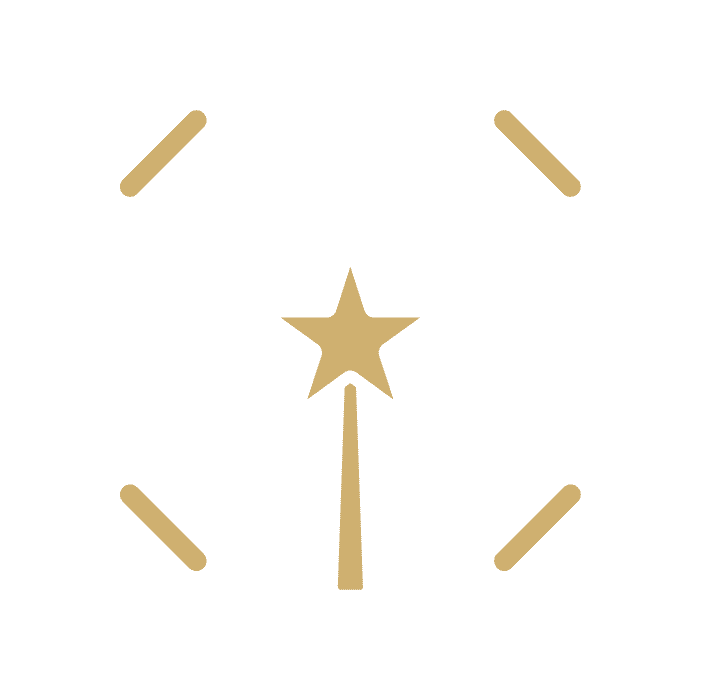 Start our Magical Meetings course today!
Learn the methods to make your meetings magical.
Tools:
4. Scheduling Conflicts
No one likes to wait on someone to show up to a meeting. It's much more difficult to track down late or no-shows attendees in the virtual space; you can't walk down the hall to the person's office to see what's up. It's essential for virtual teams to properly coordinate meeting times with team members. With team members dispersed, a sound team schedule is required to sync everyone's individual schedules–especially if people are in varying time zones.
The solve:
Create weekly and monthly agendas so that your virtual team clearly knows the upcoming landscape and what is expected of them on a daily basis. Use scheduling tools to coordinate virtual team members' schedules.
Tools:
5. Difficulty tracking employee performance
People work differently. You may have some team members that work best when they work according to a certain schedule every day and others who are driven by deadlines and engage when necessary to complete their tasks. It can be difficult to manage employee performance from afar; you have a lot less insight into how much work is actually being done. To conquer the challenge of tracking employee performance, you must make certain that your virtual team is using their time efficiently and effectively.
The solve:
Set explicit company expectations and standards and clearly communicate them. All team members must know the expectations at all times. Voice any concerns you have about hours logged or the end product of a project as quickly and explicitly as possible. Leave no wiggle room for misunderstandings or confusion. Schedule weekly syncs to connect the team and discuss the work week ahead. It is vital to ensure everyone is on the same page. Additional monthly or quarterly one-on-one check-ins with each employee to evaluate their performance and discuss glows and grows.
---
Fear not, virtual teams. With effective processes and virtual tools to combat remote work problems, meaningful work and productivity will reign. The future of work is bright.
For more helpful tools, tips, and tricks for remote work, check out our Virtual Work Guide.
---
Voltage Control facilitates remote design thinking workshops, innovation sessions, and Design Sprints. Please reach out at hello@voltagecontrol.com for a consultation.
Looking to connect with Voltage Control
Let's get the conversation rolling and find out how we can help!