---
Remote work, hybrid workplace, working from home, virtual meetings. Although not net new ideas, these themes became much more common within the last year. Even as more and more people plan to return to work in person, the concept of a distributed workforce will be the new "normal" for many, and companies and employees will need to learn to adjust accordingly. Distributed workforce best practices will need to be applied to be successful in this new landscape. There are new ways of working across the board – this includes a combination of remote employees, physical offices, and working with colleagues and team members in other locations and time zones (even if they are in another physical office).
The Voltage Control team has always been remote (outside of our in-person workshops and events) so this shift to virtual work and the distributed workforce wasn't new to us – we've documented best practices for remote teams, and even assembled a toolkit that allows our remote team to facilitate virtual meetings that are as, if not more, effective than traditional face-to-face interactions.
Many large corporations are making the decision to offer permanent remote work options for their employees, including Twitter, JP Morgan, Facebook, Amazon, and Microsoft. A distributed workforce, when directed by effective systems and processes, can and will be successful with adjustments and best practices.
Employees have demonstrated the ability to work productively in a distributed and/or remote fashion, in large part due to available tools and technology. However, it will take more than simply downloading Zoom and a good Wifi connection (though they are both very important) for a successful distributed workforce. We outline 5 distributed workforce best practices below.
Distributed Work Best Practices
1) Implement recurring check-ins and meetings
Communication is key. Ensure communication flows between all team members, regardless of physical location. This is increasingly important as workers become more spread across different time zones and locations. Consider daily standup updates on Slack, end of day status emails, all hands/town halls, check-ins with direct reports, and virtual meetings–with video when possible–to include everyone on the team. This isn't to say you should have a million meetings just to have them by any means. There should always be a clear purpose to avoid wasting time (among other Meeting Mantras). Keeping an open line of communication through all levels and team members will help align and push forward projects and initiatives in a distributed workforce setting.
2) Utilize the best tools and tech
These tools played an obvious role when the majority of office workers were forced to be remote. They will continue to be critical to keeping everyone aligned and organized as the virtual, remote + in-person worlds merge into a distributed workforce. Some of our favorite tools for a distributed workforce include:
3) Establish and define clear goals for everyone
The success of a distributed workforce depends on meaningful goal-setting. A distributed workforce provides flexibility, in the sense that employees aren't held to the same confines of a traditional workplace. However, this also means goals and tasks need to be defined even more clearly since the full team won't be together in person and important details can get lost in translation. Set reasonable goals then make sure that all team members are on the same page so you can accomplish them as a team. Many companies and employees use SMART goal setting:
Specific: Make your goals specific and narrow for more effective planning.
Measurable: Define what evidence will provide you're making progress.
Attainable: Make sure you can reasonably accomplish your goal within a certain timeframe.
Relevant: Goals should align with values and long-term objectives.
Time-based: Set a realistic, ambitious end date for task prioritization.
4) Track projects and productivity
With any team, but especially a distributed one, tracking projects, and productivity is important. You are unable to stop by a team member's desk to check in like in-person offices so you need a way of making sure that everyone is on task. There are many ways of doing this even if you are not together in person, such as Asana or Trello for project management, and Harvest for time tracking. Team members are able to see what everyone else is doing, what stage a project is in, and coordinate with one another in real-time. Monitoring responsibility online leads to more productivity and collaboration. It also saves time being able to view the status of all projects across all team members, in one platform.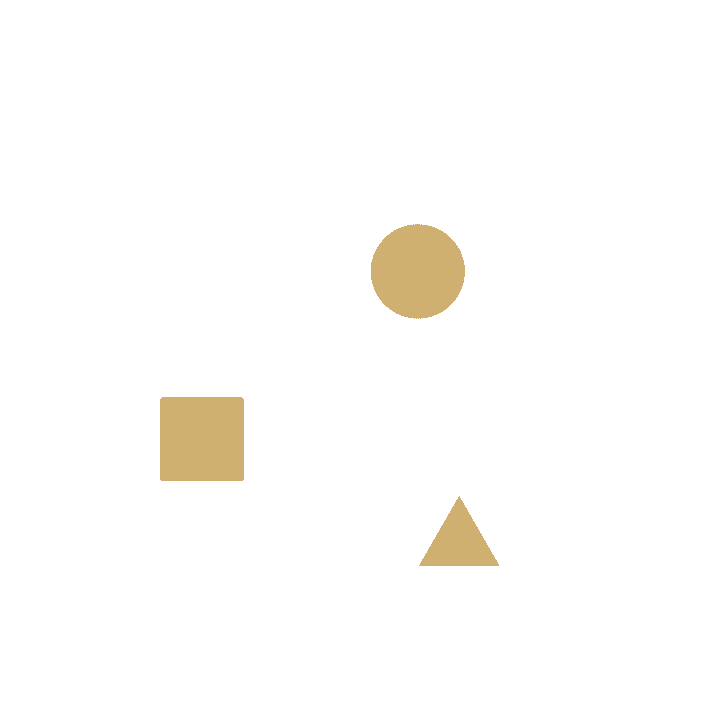 Start our Design Thinking Foundations course today!
Learn and practice Design Thinking to help your team solve problems and seize opportunities.
5) Promote team bonding
Host offsite/virtual social events so remote workers can get together in person or via video conference for team-building and socializing. The specific events will depend and differ based on location and circumstance. Virtual happy hours or game nights are a fun way to bond. Connection is often more elusive online, so setting aside time for your team to relax or have fun together when distributed is more important than ever. These sorts of social events can have a big impact on your distributed team's morale.
---
Numerous experiments have shown how employees are much more productive and engaged when they're given flexibility on where, when, and how they'll get their work done. A distributed workforce can boost not only productivity but also retention. Turnover is 25% lower at companies that support remote work environments. The evidence is clear: Remote and distributed employees have great potential to be highly productive and extremely engaged, as long as you know how to engage them. Testing the distributed workforce best practices outlined above is a great place to start.
At Voltage Control we are exercising and sharing the best tools and techniques needed for teams to thrive in the hybrid and distributed workplace, through productive meetings (in-person and virtual), remote work team collaboration, considerations for return to work, facilitation skills, virtual events, meeting culture, Magical Meetings and design sprints.
Get new articles to your inbox!
The latest insights on innovation & design sprints sent monthly.