When it comes to leading meetings, there's incredible room for growth.
Unproductive meeting culture costs the workforce 24 billion hours of wasted time. Many employees dedicate at least 15 hours a week to meetings while 71% of these sessions are considered unproductive. Ultimately, these statistics show that most meetings lead to a lack of productivity, a waste of resources, and a decline in communications.
The best wait to reclaim this lost time and energy is to reform meeting culture as a whole.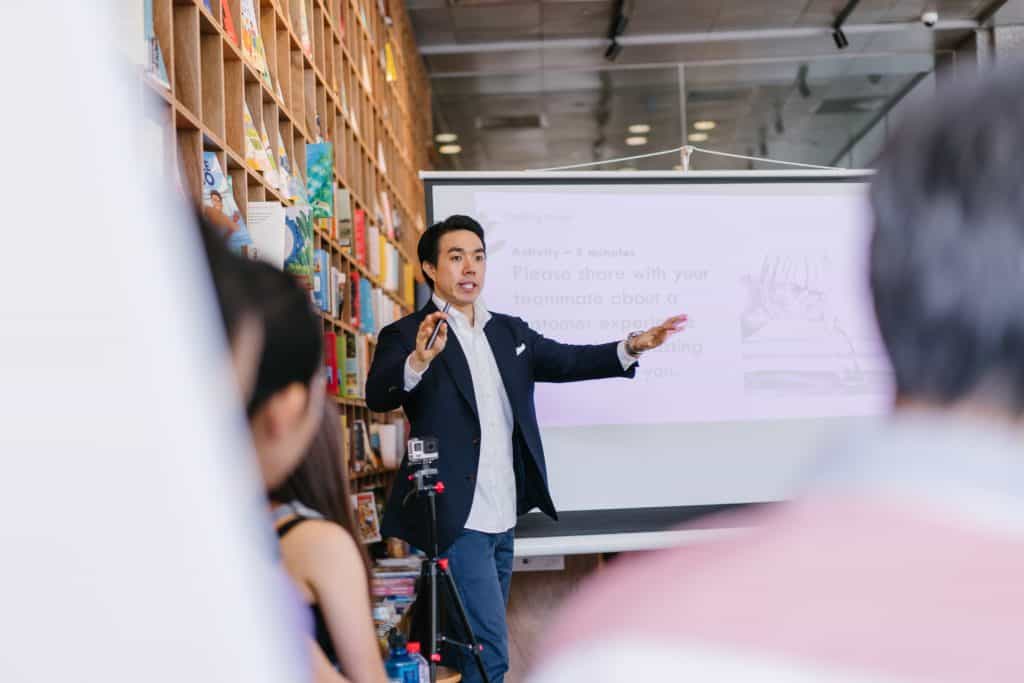 In this article, we explore the path to leading better meetings with the following topics:
The Art of Facilitation
The Elements of Effective Facilitation
A Meeting Culture Makeover
The Art of Facilitation
The art of facilitation helps shape leaders, c-suite members, and employees into the most knowledgeable individuals to start leading meetings. When it comes to improving one's facilitation skills, it's essential to examine the practice of leading meetings at its core.
Facilitation has many definitions, but essentially, true facilitation requires an experienced individual to guide a group through the participatory process of understanding a shared vision, achieving a common goal, and building trust between each other.
While leading meetings is an essential part of any company culture, leading better meetings requires us to invest further in this facilitation process: learning the art of facilitation by leaning into the scope of facilitation.
Facilitation goes beyond simply hosting meetings. The most effective facilitation encompasses leading meetings while developing solutions and strategies, providing development and learning, promoting engagement and collaboration, and executing processes and programs.
According to Artie Mahal, one's scope of facilitation should include the following:
The best strategies and solutions to enhance performance in a meeting
The right programs and processes to improve execution
A focus on learning and development to encourage individual growth
Fostering cooperation and collaboration to increase the meeting's effectiveness
The Elements of Effective Facilitation
While there is a variety of meeting styles and frameworks to choose from, leaders can lean into a universal set of elements for effective facilitation. These elements allow facilitators to get the most out of their teams and use every minute in a meeting to work towards a common goal.
Consider the following elements of effective facilitation:
Building Consensus
Consensus decision-making is an important element of facilitation. This approach requires participants to problem-solve collaboratively as they work together to reach a consensus. This process encourages each applicant to work together to ensure all parties agree with the final decision.

2. Facilitating Growth
The best facilitators approach leading meetings with a structure that encourages participants to grow. With a focus on personal development, leaders can create opportunities for professional growth in every meeting.
Facilitators should practice effective communication as they challenge participants to take on new projects, solve more challenging problems and work together in ways they never have before. Approaching facilitation with growth and development in mind, facilitators can give their team the tools needed to turn an effective meeting.
3. Displaying Empathy
Empathy is a powerful element in effective facilitation. Leading meetings with empathy allow leaders to connect with participants and level the playing field. Additionally, demonstrating that you understand and validate each attendee will make it easier to lead effectively.
It's easy for perceived power dynamics between facilitators and meeting attendees to create divisiveness in a meeting. Moreover, employees may not readily listen or participate if they feel that the person leading a meeting doesn't understand them. Facilitators who practice empathy can manage these perceived power dynamics.
5. Leading with Learning
Learning is another fundamental element of effective facilitation. Leading meetings that don't provide participants with new information results in a waste of a meeting. Center learning at the heart of your meeting culture to ensure that your attendees find value in each session.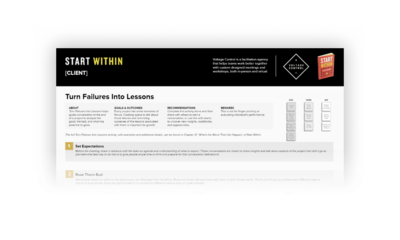 FREE DOWNLOAD
Get Our Turn Failures into Lessons
Use this template to help guide conversations at the end of a project to analyze the good, the bad, and what has potential to grow.
6. Embracing Feedback
Incorporating feedback into meetings is an important step for any facilitator. Asking participants for feedback encourages them to be honest with their comments and concerns. Moreover, giving your attendees an environment that welcomes feedback allows for the most psychological safety.
Encourage your meeting attendees to share what's on their minds by including an opportunity to share in each meeting. While feedback isn't always easy to listen to, asking for it will help you pinpoint areas to improve upon in the future.
7. Meeting Mantras
Leading meetings properly requires facilitators to bring a level of intention to every session. Meeting mantras allow facilitators to follow a set of guidelines to ensure the most successful meetings.
Consider the following as a checklist for your next meeting:
Don't Meet Without a Purpose
Having a set purpose in mind is key to leading meetings. Without a clear purpose, facilitators and attendees won't have a goal to work towards. Go beyond having a vague concept as the reason for your gathering. View the purpose for your meetings as a tool to help you plan and prepare for a meaningful, intentional, and productive experience.
The best meetings involve successful decision-making. Committing to a decision will allow attendees to decide on a path forward. Prepare for the most productive meeting by agreeing to disagree and commit.
Ahead of the meeting, choose a "decider" that will have the final say in making the necessary calls to move a meeting forward. This individual will make necessary decisions and explain the reasoning behind them. Ultimately, the decider will allow all attendees to reach a consensus throughout the session. 
Always Bring Your Best Self
Leading meetings can be challenging, particularly when attendees don't want to participate or even attend. Make the most out of each meeting by encouraging all attendees to bring their best selves to the session. 
Experts suggest allowing employees to choose whether or not to attend a meeting. This way, they will always have a sense of intention in choosing to be an engaged, responsive, and joyful participant.
Productive meeting cultures focus on working during the meeting–rather than before or after. Leading meetings that require attendees to do the work in the meetings will guarantee a session filled with productivity. 

FREE DOWNLOAD
Get Our Meeting Culture Redesign
Use this template to take an intentional look at your meeting systems and how you can redesign them.
Emotional safety is a key element in designing meetings that encourage engagement. When facilitators create emotional safety in each session they lead, they're giving all participants the chance to feel safe enough to share their true thoughts and feelings.
Capture Room Intelligence
Facilitators can bring out the best in everyone in the room. Make it a point to capture room intelligence by acknowledging the power of thoughtful collaboration. Facilitators can ensure the most effective meetings with structured activities and group discussions.  
Embrace a Child's Mindset
Children are ever-curious and creative. Harness the power of a child's mind and spirit by making meetings a place for exploration and play. Leading meetings with the idea that "anything is possible" will help attendees capture the magic of energetic innovation.
Meetings don't need to be long to be successful. Utilize an itinerary and agenda to ensure that meetings are as efficient as possible. This way, facilitators will get everyone in and out without wasting any time on unnecessary conversations.
As a facilitator, it's your responsibility to choose what to focus on and what to leave out of a meeting. Decide ahead of time what to say no to, what you won't do, and what you will stop doing. This way, facilitators and attendees alike will only put their energy towards what matters.
The art of facilitation should always include a debrief. Debriefing allows facilitators to reiterate the most important meeting moments.
During a debrief, facilitators should review the meeting minutes to summarize discussions, share the information obtained, confirm the consensus, and identify the next steps.
A Meeting Culture Makeover
Facilitation is an ever-growing field that allows for organizational growth to ebb and flow. To accommodate an ever-changing environment, facilitators should make an effort to constantly update their meeting culture. 
Basecamp founders Jason Fried and David Heinemeier Hansson encourage facilitators to view their organizations as a product, accounting for all the possibilities that come with regular improvements and updates:
"When you realize how you work is malleable, you can start molding something new, something better. We work on our company as hard as we work on our products."
Make an effort to shape your company culture into one that champions effective meetings with these seven strategies:
Make Every Meeting Essential
Prepare, Prepare, Prepare
Invite the Right Attendees
Improve Your Facilitation Skills
Set the Right Expectations
Encourage Psychological Safety
Set an Agenda
Leading meetings successfully starts with prioritizing the most effective elements of facilitation. At Voltage Control, we help leaders and teams change the way meetings affect their company culture! Contact us to learn more about the art of facilitation and how to make the most of each meeting. 
Looking to connect with Voltage Control
Let's get the conversation rolling and find out how we can help!